Bihar Shocker: Govt Doctor shot to death in broad daylight, IMA calls for a strike on March 7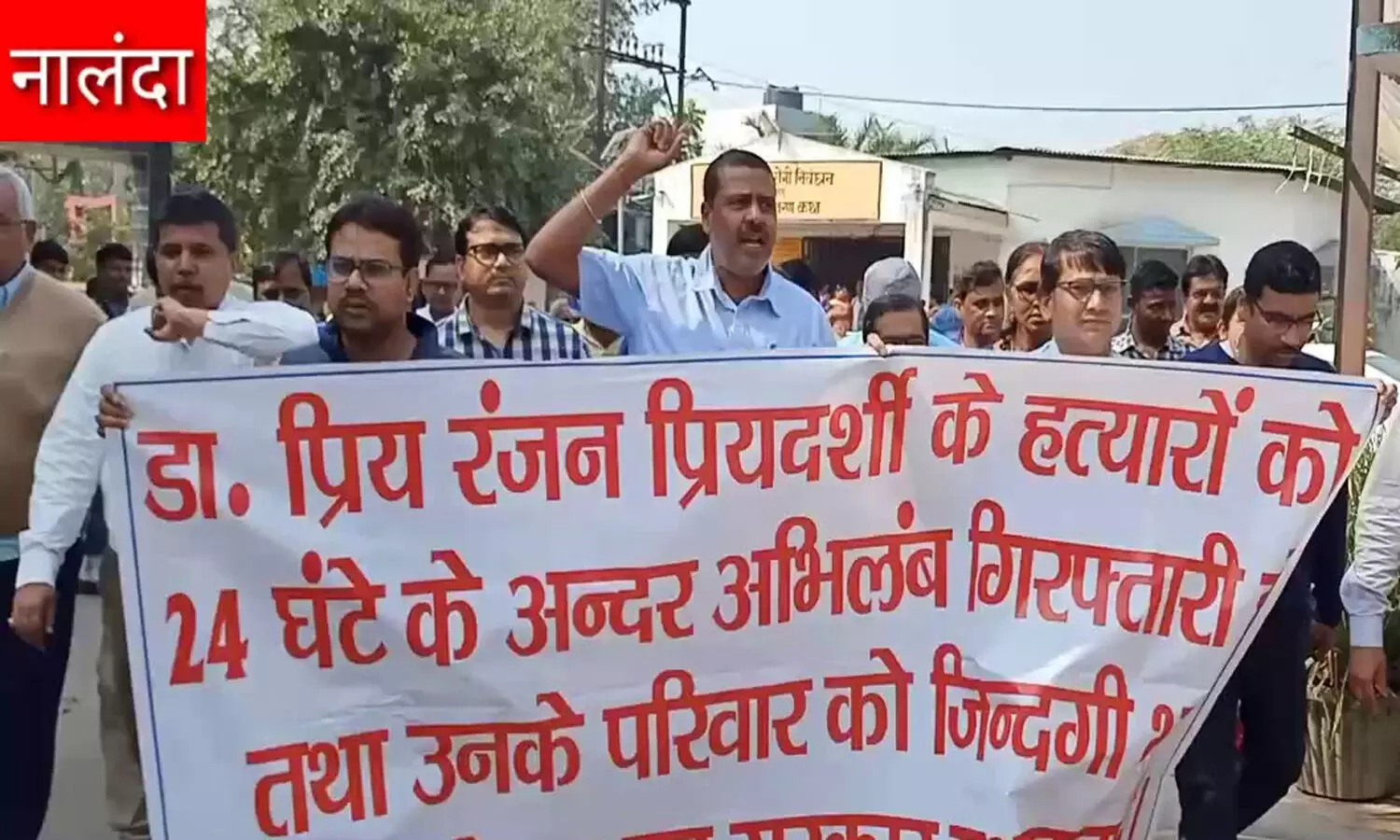 Patna: In a shocking incident of cold-blooded murder, a 40-year-old Nalanda based government doctor was shot four times by unidentified miscreants killing him on the spot. Seeking justice for the doctor and his aggrieved family, the state Indian Medical Association (IMA) has announced that it will go on strike on March 7th if the police officials fail to take any action on the incident and make an arrest.

According to recent media reports, the incident took place around 11 AM on March 5 near Rahui police station area of ​​Nalanda; when Dr Priyaranjan Priyadarshi was on his way to the health centre where he was deployed.
"Dr Priyadarshi's bike was intercepted by some miscreants who were also on bikes and they pumped four bullets into his chest. He was on way to Gokul Math Additional Primary Health Centre (APHC) under Rahui block of the district," a police officer informed TOI.
Read Also: Senior Radiologist, family brutally murdered in Faridabad, key suspect at large
Aggrieved and agitated over the murder, the deceased doctor's family members and doctors from other hospitals blocked the Patna-Ranchi main road near Hospital Mor for about 2 hours in the evening and demanded the arrest of the criminals besides a government job for the widow of the deceased medico and a compensation of Rs 2 crore to the family.

The situation was soon pacified after the SP Nilesh Kumar, who reached the spot, assured to apprehend the culprits within 24 hours, reports Jagran. The cause of the doctor's murder could not be ascertained so far.
As soon as the news of the murder spread, Bihar state unit of Indian Medical Association (IMA) called an emergent meeting to discuss the situation. Condemning the incident and demanding the arrest of the miscreants, the state IMA has decided to go on strike on March 7th.
Speaking to TOI about the decision, IMA state president Dr Bimal Kumar Karak, stated, "We have urged the state government to ensure the arrest of the assailants within 72 hours, otherwise the IMA would be compelled to announce a state-wide agitation to press for arrest of the killers."
According to IMA's Senior Vice President, Dr Ajay Kumar, doctors will be on strike from 8 am to 8 pm in all government and private hospitals. All services will be disrupted in all hospitals except emergency. OPD service will be discontinued. Medical College, Sadar Hospital, Sub-Divisional and PHC have been declared stalled, reports News 18
Source : with inputs