GMCH Chandigarh doubles salary of its MBBS interns; begins online classes amid coronavirus epidemic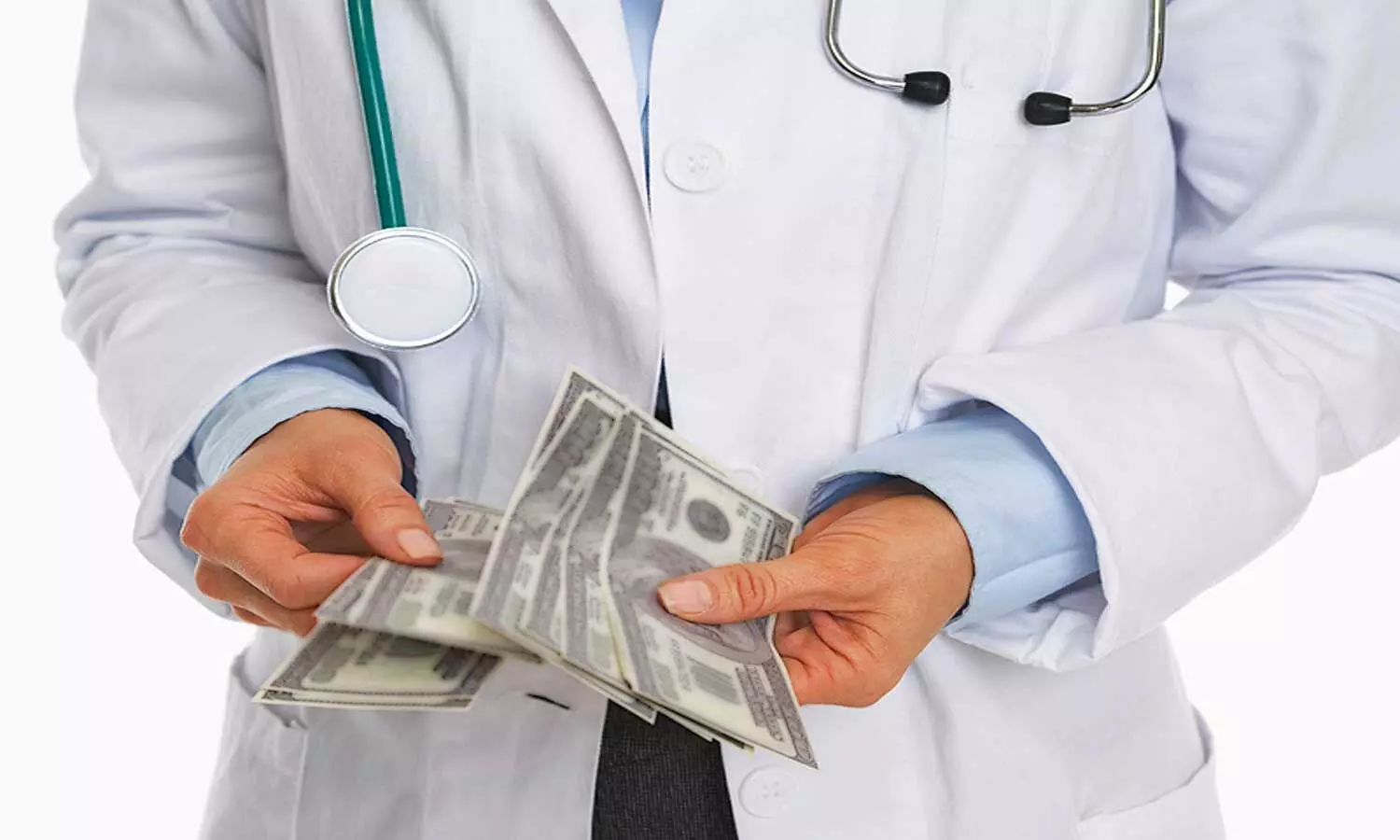 Chandigarh: After a major social media uproar by the MBBS interns of Government Medical College and Hospital, Sector 32 (GMCH Chandigarh) over their meagre payscale, the UT administration has decided to give them relief and double up their stipend from Rs 9,000 to Rs 18,000.

To fight against the coronavirus crisis, the government has been issuing several notices in a bid to bring all hands on deck considering the shortage of doctors across the country. Accordingly, working hours MBBS interns were also increased.
The interns at GMCH Chandigarh had further written to the UT administration seeking a hike as their working hours had extended to around 14 hours amid the COVID-19 outbreak. They also pointed out that while Haryana, Himachal Pradesh, Jammu and Kashmir, Rajasthan are paying their MBBS interns Rs 17,000, Rs 15,000, Rs 12,300 and Rs 7,000; Punjab is only paying Rs 9,000. Shockingly, the fees for 1st-year MBBS course is Rs 80,000 at Punjab based institutes which is the highest. It is to be mentioned that UT administration follows the payscale of Punjab for these medical services. Meanwhile, the interns at Central Government-run institutes are paid Rs 23,500.
The stressed that while they are risking their lives and working day and night to provide assistance in the nation's COVID19 response, their salary is less than a daily wage worker at Rs 300 per day. The salary of the GMCH interns was last hiked over 11 years ago and the hike has been a long-standing demand of the medicos.
Read Also: COVID-19 Battle : Haryana announces DOUBLE salary for its doctors, nurses and paramedical staff
Taking to Twitter expressing their anguish, the Chandigarh Medical Students Association (CMSA) issued an official notification demanding stipend hike:

The same was noticed by the Union Minister of Food Processing Industries, Harsimrat Kaur Badal, who further requested the Punjab Chief Minister to raise the stipend of medical interns.

I request Punjab CM @capt_amarinder to intervene imm & raise stipend of medical interns of Punjab Govt Medical Colleges getting Rs 300 per day on par with daily wagers as per central pattern besides giving them insurance cover & absorbing them in health dept to combat #COVIDー19.

— Harsimrat Kaur Badal (@HarsimratBadal_) April 22, 2020
There are around 600 such interns in all the medical colleges of Punjab and Chandigarh. "We are posted in all wards and are the first point of care for patients. This is certainly a part of our training. But the stipend is not even on a par with those in AIIMS," said Dr Sandeep, who raised the issue in GMCH-32 told TOI

Meanwhile, in another development, the management of GMCH Chandigarh has begun online classes for its MBBS students to prevent loss of studies amid the coronavirus lockdown.
Speaking to TOI, Dr B S Chavan, Director Principal informed, "We have started trial classes for all the 150 undergraduates so that the academic session is not affected."
However, there are some teething problems with the webinar, especially when it comes to raising questions during the lecture. Subsequently, the medical college is looking for some other online options. "We are in talks with an indigenous company to make the entire classroom visible on one screen. This can help students and teachers to interact better," said the director principal.
Read Also: Covid-19: Additional salary to frontline health-workers working at sevenhills hospital, Sir HN Reliance Foundation Hospital
Source : with inputs