Healthcare system of Delhi Vs Punjab: AAP accepts OP Soni's challenge for debate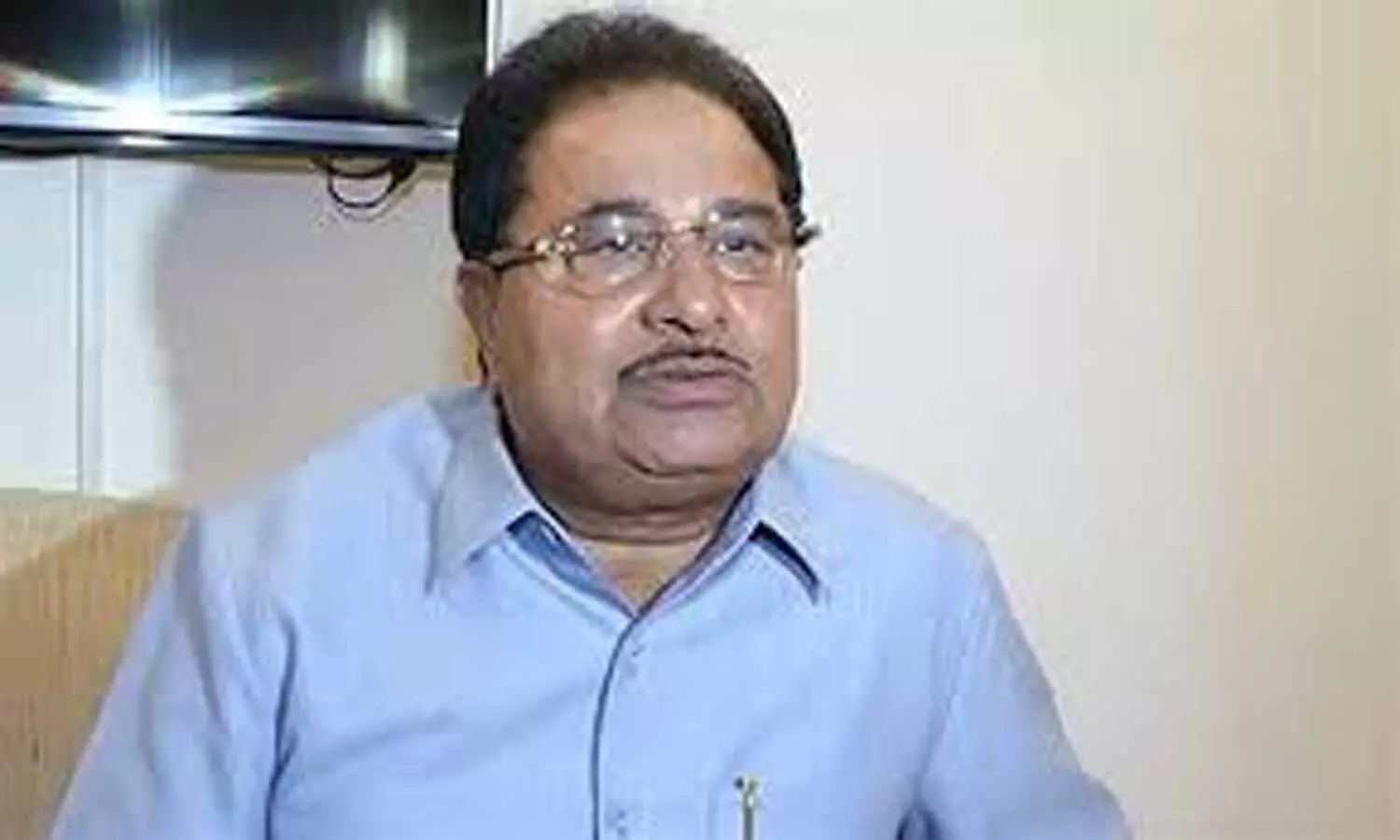 In an interview, Soni had challenged AAP for a comparison between the healthcare systems and medical facilities of Punjab and Delhi, claiming that Punjab is way of ahead of Delhi in every aspect.
Chandigarh: The Aam Aadmi Party (AAP) on Sunday welcomed and accepted the challenge given by Deputy Chief Minister and Health Minister O P Soni for a debate on the healthcare systems of Punjab and Delhi and what their governments have done to improve it in their tenures.
Taking a dig at Punjab Deputy Chief Minister O P Soni, AAP MLA Aman Arora accused him of 'trying to mislead people with numbers'.
Also Read: Haryana doctors defer strike after Health Minister assurance
In an interview Mr Soni had challenged AAP for a comparison between the healthcare systems and medical facilities of Punjab and Delhi, claiming that Punjab is way of ahead of Delhi in every aspect.
Reacting to his claims, Aman Arora said that Punjab's Health Minister has one too many responsibilities, like being Deputy Chief Minister of a dramatic Congress government, so he forgot to mention the real condition of Punjab's healthcare system.
Talking about the numbers, he said that in a hurry to compare the healthcare systems of Punjab and Delhi, Mr Soni forgot that Punjab needs healthcare system according to nationally set norms and WHO standards.
According to national norms in rural Punjab there should be 700 plus PHCs but there are only 416, similarly around 200 CHCs are required in our rural area according to the population but the state has only 87. Even in these 87 CHCs not even one centre has 24x7 emergency services or all four required specialists to provide these services.
The AAP leader said that 80 per cent of these CHCs are without any specialist at all. He challenged Mr Soni to name one CHC in the rural area that is providing perfect services according to the national norms.
He said that even the buildings of some primary and community health centers have been declared unsafe in the state, let alone the availability of medicines, equipment and staff there. In a Union Ministry of Health and Welfare report of 2019 more than 50 per cent of PHCs in the state did not even meet the basic criteria and hence was declared not eligible, even for 0 grade. Mr Soni should tell the people of Punjab what has their government hass done for these Primary Health Centers?
He said that Mr Soni is trying to mislead the people of Punjab with mere numbers, when he is actually trying to veil the reality of the miserable condition under which the government hospitals, sub centers, PHCs and CHCs are running in the state. According to the AAP leader poor management and non-seriousness of the Congress government towards the public sectors, especially education and health, is the major reason for the deterioration of these systems and facilities.
He said that under the rule of Badals-BJP and Congress, the whole public healthcare system of Punjab, including government hospitals, primary and community health centers, have been destroyed but none of them have ever batted an eyelid, because they wanted private sector to flourish. Private healthcare facilities are very expensive so much so that common people are finding it difficult to get proper treatment and they are living at the mercy of God only.
Community health officers, doctors, nurses, clerical and other contractual employees under NHM (National Health Mission) are continuously staging dharnas for their demands, whereas the state government has turned a blind eye towards them, Arora said and accused the Congress government of deliberately ruining the public healthcare system and not paying the employees appropriately.
Reacting to the same issue, another AAP MLA Gurmeet Singh Meet Hayer said that AAP welcomes this challenge by Health Minister because such issues should be discussed widely and basic needs should have an equal space in politics. He claimed that this challenge will meet the same fate as the challenges of Education Minister Pargat Singh and urged Deputy Chief Minister not to flee the battle later.
Also Read: Haryana gets Rs 301.38 crore for enhancement of health services
Source : UNI