PGIMER: Health Ministry recognizes Dept of Community Medicine as 'Centre of Excellence'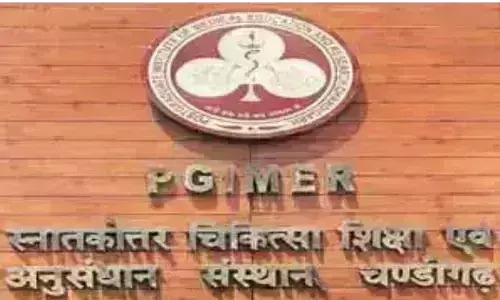 Chandigarh: The premier Postgraduate Institute of Medical Education & Research, Chandigarh (PGIMER) has recently added another feather to its cap as its Department of Community Medicine and School of Public Health has secured recognition from the Ministry of Health and Family Welfare (MoHFW) as the "Centre of Excellence on Air Pollution and Health" under the National Program on Climate Change and Human Health (NPCCHH).

The Additional Professor of the Department of Community Medicine and School of Public Health, Dr Ravindra Khaiwal will be assigned as the nodal faculty for the centre of excellence on air pollution and health. The center will be responsible for analyzing the impact of air pollution and climate change on the health on public health. It will also initiate several programs to decrease the impact of air pollution on human health.
He further added that self-explanatory training modules and awareness materials will be released by the authorities and will be accessible for people. The center will educate people regarding the aspect of climate change and air pollution and will tell them about certain remedies also.
The Head of the Department, Professor Amarjeet Singh stated that the department has contributed the last three years for implementing the National program on climate change and human health.

Commenting on the new responsibility, the additional professor of PGIMER's community medicine and school of public health department told
The Indian Express
that the department is already progressing towards developing a health adaptation plan in order to accommodate each state and it will soon initiate a well-structured training module to reduce the health impact of air pollution and climate change.
He added that the department has worked hard so that the department can achieve the required perfection and can finally get recognized as a center of excellence. Furthermore, this is a new milestone achieved by them and the new recognition of the institution as a center of excellence will keep them motivated to strive for further excellence while ensuring progress in their work.
Source : with inputs