PGIMER invites child volunteers for COVID vaccine Covovax trials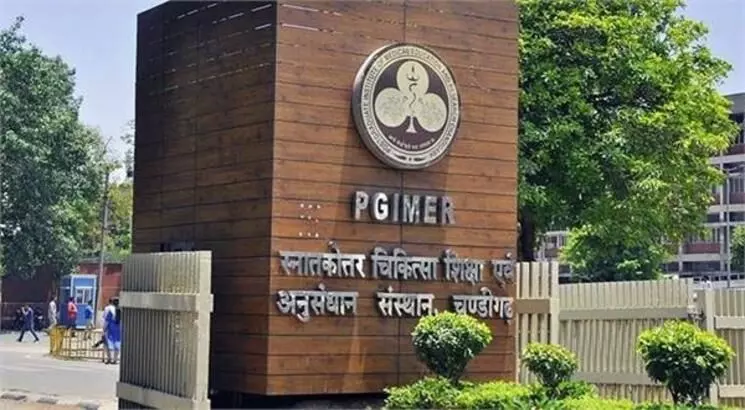 Chandigarh: The premier Post Graduate Institute of Medical Education and Research (PGIMER) has rolled out notification for inviting child volunteers in the age group of 2-17 years, to participate in phase 2 and 3 clinical trials of Covid-19 vaccine Covovax produced for children in India.

Pune based Serum Institute of India (SII) is responsible for the production of the vaccine in India, which is originally developed by US based manufacturer Novavax Inc, and is used to vaccinate children below 18 years of age. A deal was signed in August 2020, between SII and Novavax to manufacture the US based vaccine under the name of Covovax in India. The trials for Covavax had begun in March this year and the CEO of SII, Adar Poonawalla had believed the vaccines to be ready for final launch by September.
The Drugs Controller General of India (DCGI) had granted permission to the Serum Institute of India to conduct phase 2/3 clinical trials on children with some specific conditions. PGIMER is one of the ten institutes conducting the trial for checking the immunogenicity and safety of the vaccine in India.
As per a recent media report in Hindustan Times, the authorities notified that children have to participate only voluntarily and those above the age of 12 years can also register themselves. They have also started the process of hiring physician, clinical research coordinator, pharmacist and a lab technician for conducting the trials within a period of seven months.
The notification stated that, "Parents of healthy children, who want their children to participate in the trials, can fill the consent form and send it to the institute through email, text message or telephone numbers. The consent form is available at https://forms.gle/rmFo2kJrjwivHaeA8 and can be sent at covovax2021@gmail.com or 7347665382 or 7347665383."
Medical Dialogue team had earlier reported that a special panel of the government had recommended against granting permission to SII to conduct phase 2 and 3 clinical trials of Covavax in India and had asked them to complete the trials on the adult first.
Also Read: Submit Results On Adult Trials First: Govt Panel To Serum Institute On Covavax Trials For Children
Expressing confidence in the safety of the vaccine, the director of PGIMER, Dr Jagat Ram told Hindustan Times, "The PGIMER has got ethical clearance for conducting vaccine trials. Children can volunteer as the vaccine is safe. In the initial stages of the trials, the efficacy of Covovax is said to be near 90%. We will start administering vaccines soon, and we aim to immunise around 100 children, with two doses of 0.5 ml each, on Day 1 and Day 22."
Source : with inputs