Delhi: Medical fraternity sees red as FIR filed against Gangaram hospital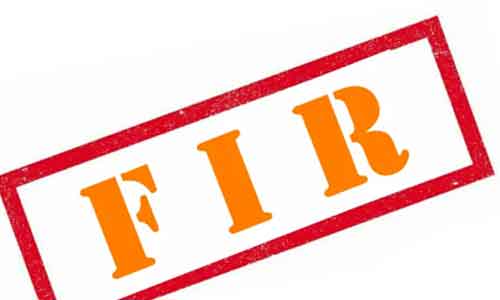 New Delhi: The medical fraternity in the capital is seeing red after an FIR was registered against the prestigious Sir Ganga Ram Hospital based on a complaint by Delhi Government for allegedly violating COVID-19 guidelines. The hospital and its healthcare workers have been on the forefront of the coronavirus battle and the hospital was one of the first private setups in the country which voluntarily started accepting COVID-19 patients at its premise
Slamming the government for its action, the Delhi Medical Association has strongly condemned the move further accusing the Kejriwal threatening & intimidating the Healthcare workers
It is reported that hours after Chief Minister Arvind Kejriwal warned private hospitals in Delhi, a case was registered against Sir Ganga Ram Hospital here on charge of violating ICMR guidelines on novel coronavirus testing following a state government complaint.
The private hospital was issued a directive by the Delhi government on June 3 in this regard. The complaint filed by Amit Kumar Pamasi, Deputy Secretary, Health and Family Welfare Department, against the hospital Medical Superintendent read that the hospital was not using RT-PCR app while collecting COVID samples, which is "mandatory".
The testing guidelines have been put in place by the Indian Council of Medical Research (ICMR).
The CDMO-cum-mission director (central) has mentioned that Sir Ganga Ram Hospital is still not using RT-PCR app even as of June 3, which is a clear violation of directions issued under the Epidemic Diseases Covid-19 Regulations 2020," the FIR stated.
Responding to the move, Delhi Medical Association strongly has condemned the way Delhi CM is warning the Doctors & threatening the Hospitals about COVID 19 patients admissions & tests.
" Doctors who are serving the people of Delhi tirelessly from last two months in this Pandemic Crises risking their lives feel insulted by the way they are being treated. Hospitals are the backbone of Healthcare & are serving the patients COVID or Non-Covid. They are being penalized and Govt instead of praising their efforts is issuing new Dictates(FARMAN) daily," stated its release
Further coming out in support of the hospital, the association of more than 15,000 Delhi doctors stated, " Sir Ganga Ram hospital and it's Doctors who have saved lakhs of lives in last decades are being penalized and threatened. The FIR on Sir Ganga Ram Hospital is highly condemnable and demoralizing for the Whole Medical fraternity. DMA strongly condemns this act of threatening & intimidating Healthcare workers. Doctors of Delhi are already overworked & overstressed in this hour of Pandemic crises and the State Govt is unnecessarily putting pressure on Health care Systems."
Source : with agency inputs