DMC Elections: Thousands of Delhi Doctors vote to chose their Council members, Here is the Result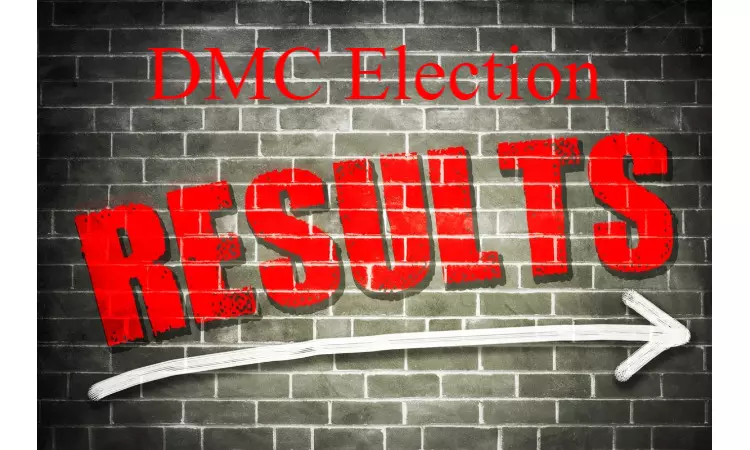 New Delhi: It was a bustling Sunday as Delhi doctors gathered in thousands of numbers at the Indian Agricultural Research Institute, Pusa Road, New Delhi to vote and elect their representatives to the Delhi Medical Council.
Delhi Medical Council is a Statutory Body under the Delhi Medical Council Act, 1997 and is vested with powers, duties and function of regulating the practice of Modern Scientific System of Medicine in the NCT of Delhi.
This time's election which saw a record voting crossing 10,000 doctors, also saw a record number of 45 candidates contesting for 8 member panel of the council. The voting saw both large numbers of youngsters, who were voting for the first time, and the stalwarts of the medical profession standing together in queues that went an hour long to exercise their democratic rights.
Concerns of Doctors protection as well as rising medical negligence cases were on the prime, with the doctors looking forward to constitute a council that is going to create an ethical environment for doctors to practice and provide them security, both physical and mental from the rising menaces of the profession.
The decision is now out and maximum votes have been bagged by Dr Harish Gupta and Dr Prem Aggarwal. A major chunks of votes have also gone to Dr Pankaj Solanki, Former FORDA President, representative body of the government hospital RDAs, who was contesting the first time and is now going to be the youngest member of the council.

Dr Harish Gupta
Dr Prem Aggarwal
Dr Pankaj Solanki
Dr Ashwani Goyal
Dr Ashwani Dalmia
Dr Rakesh Gupta
Dr Naresh Chawla
Dr Anil Kumar Bhalla
" We thank all the doctors, who came and voted today in large numbers. Never in the history of Delhi Medical Council has there been such record participation. We were extremely delighted to see thousands of young doctors and first time voters coming to exercise their rights, " said Dr Prem Aggarwal.
" It is evident with their voting participation and our interaction with them that doctors are concerned with about protection both against legal hassles as well as the rising violence against that is now seen both government and private hospitals alike. As was our motto of Team Suraksha, we are going to fight for doctors protection and ensure a safe and ethical environment for doctors in Delhi," he added
Read Also: DMC Elections 2020: Youth and Experience Come Together to reform Delhi Medical Council