Financial Planning Tips When You are in Your 30s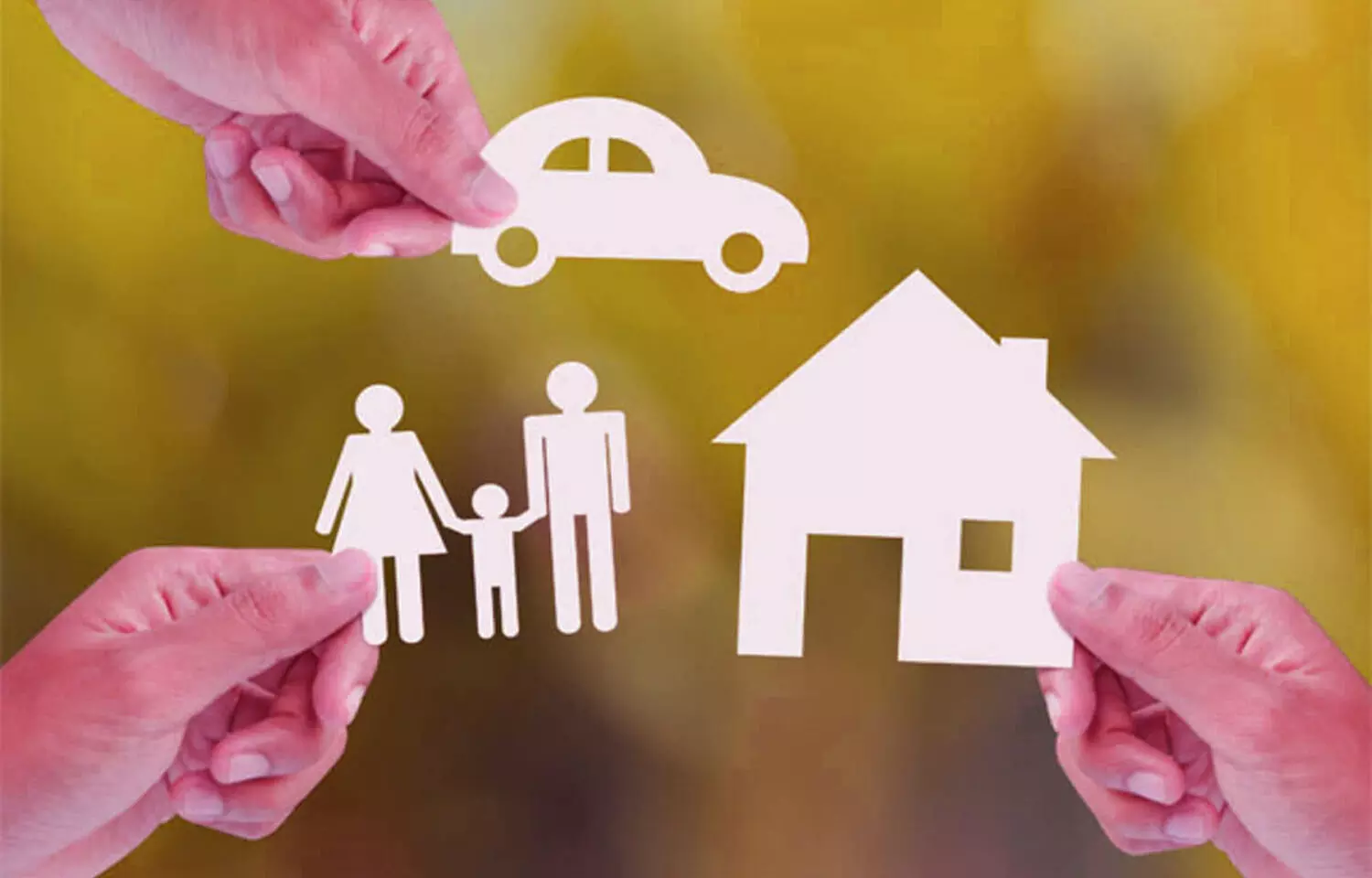 New Delhi: After stepping into your 30s, you become more conscious regarding your investments and savings. After experiencing the major pandemic and financial uncertainties, it is no more a choice but a necessity to invest the money as per a solid financial plan mindfully.
At this particular age, you should start preparing to keep your distant future securely buying term life insurance, which will serve your requirements in various ways. With the increase in unexpected diseases and financial crises, term life insurance has also become necessary to buy one.
What Is A Term Plan and Is It Different from Other Life Insurance Products?
A term life insurance is a type of life insurance that provides coverage for a certain period. If the covered person dies in that span of time, the death benefit will be provided to the nominee. It is a less expensive plan than many other life insurance plans and mainly offers only death benefits in its pure form.
Before signing up for a term policy in India, many factors, like, diseases from which the person is suffering, smoking habits, and family history, need to be considered. It is different from various other life insurance products in terms of their offerings, policy inclusions, and exclusions. Make sure you also have a clear understanding of what is term plan before you buy one.
Find below a few financial tips which should be necessarily considered while making investment plans in your 30s:
1. Maintain Adequate Emergency Fund
To cope with a financial crisis and unforeseen life-threatening diseases, it is essential to maintain an adequate emergency fund by setting aside a small amount at regular intervals. At least, your basic needs can be met with the help of the same.
Having experienced such a significant pandemic and major economic slowdown, you should have no second thought in making up your emergency fund.
2. Invest In Life Insurance For Uncertainties
Investing in term life insurance is considered a smart decision as it comes with several benefits that will prove your investment to be worthwhile.Apart from getting life coverage, you can accomplish various goals with term life insurance while also getting secondary benefits like tax savings.
While choosing a term policy in India, you get several options. But the choice should depend on the amount of premium you can afford and your current situation.
To make your old age better and enjoy financial independence, you should have a passive income source ready. You can invest now in a suitable retirement plan and reap the benefits later.
It is easier to start investing a small amount at a young age than in the latter part of your life. The returns from the money invested will help you live the comfortable second innings of your life.
4. Keep Child Education Planning In Mind
Planning for your child's education is undoubtedly an unavoidable aspect that should always be prioritized. In the end, knowledge is what helps you in the later part of your life.
Planning for quality education of your child will yield good returns at the later stage. This should not be compromised at any cost. You can invest in child plans to plan for your kid's higher education expenses along with term life insurance. Borrowing an education loan should be kept asa feasible option to consider if needed.
5. Diversification Of Investments
As all of us are aware that various investment vehicles, like mutual funds have associated risks. They are not entirely risk-free and provide returns linked to the markets. The increased risk implies higher returns. Every investor expects some sort of stability, especially during these tough times.
It is not advisable to put all your capital in just one financial instrument. You should always diversify and keep several options open to investing money. By this practice, you can get hold of the source, which yields the maximum returns.
Plan Your Investments Wisely To Guard Yourself
Considering all the factors, it is wise to start planning and investing when you are in your 30s. It is the perfect age to comprehensively think about various expected and unexpected expenses. This is how you can start investing in diversified manner options like term life insurance, ULIPs, and retirement plans.
If you start investing later, you might have to invest more to get equivalent returns. Hence, it would be good for you to plan for your finances right from the very beginning. Your investment plan should include financial planning for various life aspects, from saving for uncertainties, planning for your child's education to planning for retirement.
Stop overthinking and start investing today!