Plight of corona warriors: MCD doctors not paid salary for 3 months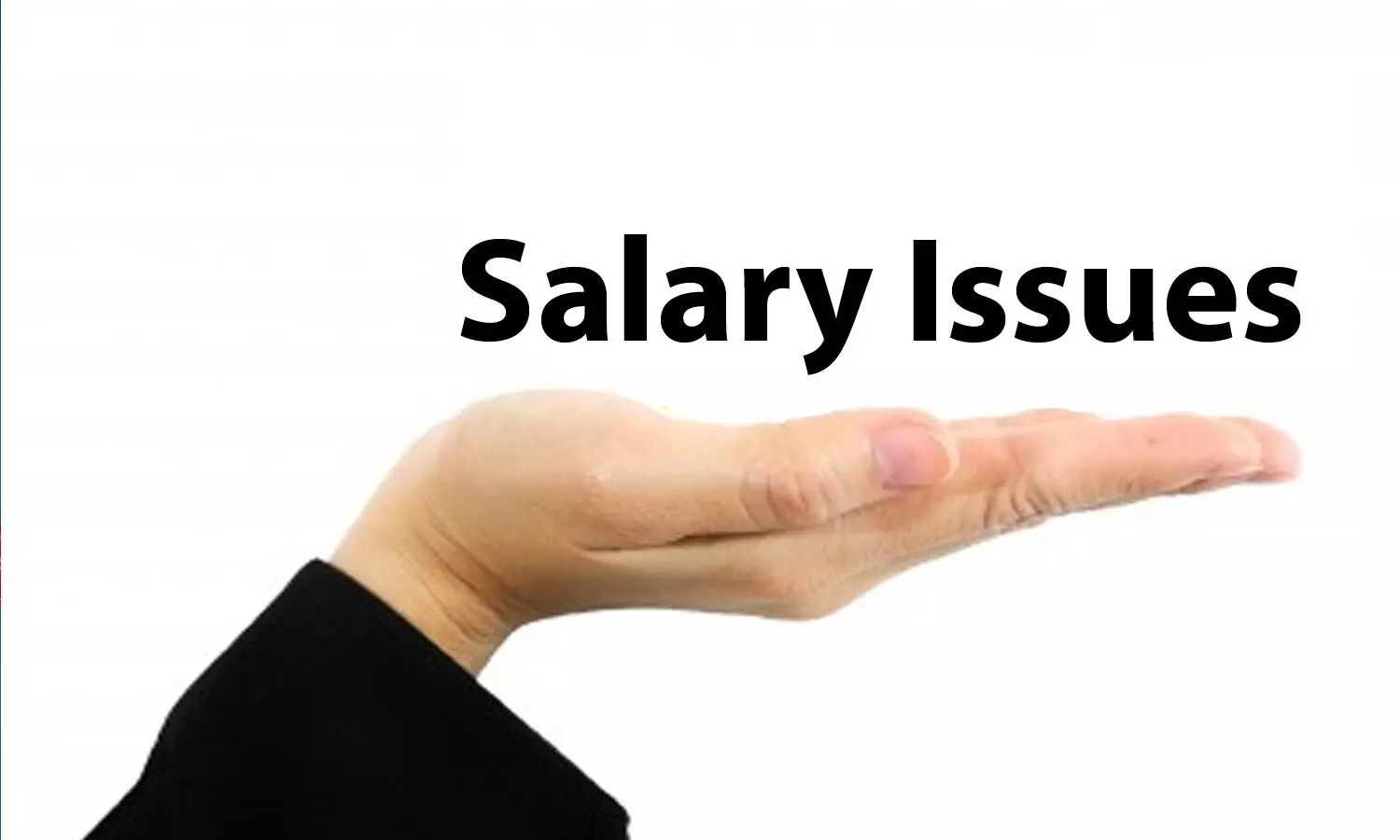 New Delhi: The plight of our coronavirus warriors is apparently falling on deaf ears, as is evident with Delhi Medical Association (DMA) writing to PM Modi to take the salary issues at urgency. Numerous associations including the impacted Municipal Corporation Doctors Association (MCDA) had earlier written to the prime minister.
In its recent letter to the our honourable PM Narendra Modi, the DMA has brought the authorities notice to the issue of non-payment of the salaries of doctors of MCD who have been working selflessly and tirelessly in this highly stressful times of COVID Pandemic for the last 3 months. Deeply concerned, the association pointed out that even the arrears in the salaries of doctors have not been paid.
"In our selfless service to the nation in fighting COVID-19 on front lines, our doctors, without caring even their lives, are not only taking risk for themselves but also for their families and trying their every bit so that they served the society and determined to fight their last breath in the interest of people and country"
The MCD addressed in its letter that doctors are not only getting exposed to Corona infection but also many of them have tested Corona positive. Under such stressful situations, doctors have been put under avoidable additional mental stresses and distractions due to non-payment of their salaries.
Read Also: Pay cut announced for Doctors in Kerala amid COVID 19 outbreak: KGMOA writes to CM citing decision as cruel
The DMA highlighted the dilemma of doctors including their families who are going through these tough times without much needed monetary support.

"Their families are not able to cope with such adverse situations without money because like any other common man they are also required to feed and sustain our families."
The associations asked the concerned authorities that when poorest corporation i.e. East Delhi Municipal Corporation can make timely payment of salaries then why not North MCD.
The associations then requested the PM to look into the matter and intervene on an urgent basis so that these corona-warriors get the salary of last 3 months along with the arrears at the earliest so that they can perform their duties relentlessly without any stress.
Read Also: FORDA demands separate accommodation for resident doctors told to home-quarantine