Judicial probe demanded in alleged scam in purchase of medicines in Goa Medical College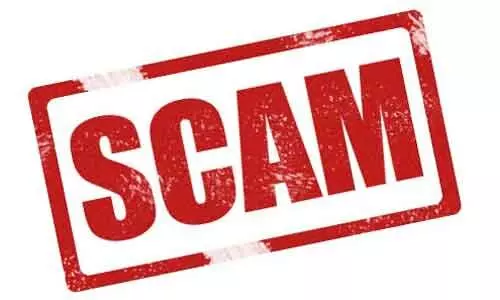 Panaji: The Congress in Goa on Sunday claimed that there was a scam of Rs 30-40 crore in purchase of medicines at Government-run Goa Medical College (GMC) and Hospital and demanded judicial inquiry into it.
Addressing a press conference at party state headquarters in the city, Goa Pradesh Congress Committee (GPCC) President Girish Chodankar said,'In the past, GMC procured medicines through 2014-15 New List of Essential Medicines (NLEM) and 2016 -2017 (Non – NLEM) tenders, well supported by more than 20 Goan Distributors along with few from outside the state, short tender process for only those medicines not covered under the main tenders and lLocal purchase to meet emergency situations for drug or surgical item not in stock in GMC.'
When the 2014 – 15 NLEM tender got outdated, Goa Health Minister accommodated a private party in GMC "Wellness Forever" through a 'tweaked' tender process and instructed GMC officials to make sure that supply of medicines through a local purchase process should be done only and only through Wellness Forever, he alleged.
Read Also: CPS Certificate Scam: Medical Council suspends license of 14 more specialists; Asks Govt to take over
'While the 2016 -2017 Non – NLEM tender was valid till April 2019, process to float the combined new tender (NLEM + Non NLEM) was initiated and Health Minister Vishwajit Rane along with Dean Dr Shivanand Bandekar and his team tried their best to manipulate the terms and conditions to disqualify all the Goan distributors. Goan distributors objected to the above ill intentions of the Health Minister. Finally, the combined new tender (NLEM + Non NLEM) was floated on 06.08.2018 by GMC and was forwarded to the Government for its final approval after rigorous technical and financial bid evaluation by the GMC Drug Purchase Committee,' Mr Chodankar claimed.
Anticipating a delay in approval of the 2018-19 tender, GMC took a written consent from all the distributors on May 31, 2019, to continue their supplies at the same old 2016 rates and during this period, all the Goan distributors supported GMC by supplying medicines against the additional orders issued by GMC at five-year-old tender approved, he said.
'However, Mr Rane instructed Dr Bandekar (Dean, Medical Superintendent and Chairman of Purchase Committee) and the GMC officials concerned not to give any additional orders and not to float any short tenders, but to procure medicines only from the private firm at MRP which is 300 to 400 per cent higher than the approved tender prices,' Mr Chodankar alleged.
The government approval of the 2018-19 tender was intentionally delayed to support procurement of medicines at MRP from wellness Forever, he alleged and claimed that the irregularity was going on since March 2018.
Read Also: Multi crore medical supplies scam in Telangana: IMS Director, 6 others arrested
'Wellness Forever has illegitimately sold Medicines to GMC using wholesale license issued by Food and Drug Administration in excess of Rs 30 to 40 crore at MRP in the name of emergency and local purchase supply,' he claimed.
He demanded that the Dean and all the other officers associated with the alleged scam be suspended, judicial enquiry be initiated and Mr Rane be dropped from the Health Minister Portfolio.
Source : UNI