Gujarat: 28-year-old nurse allegedly commits suicide, accuses seniors of harassment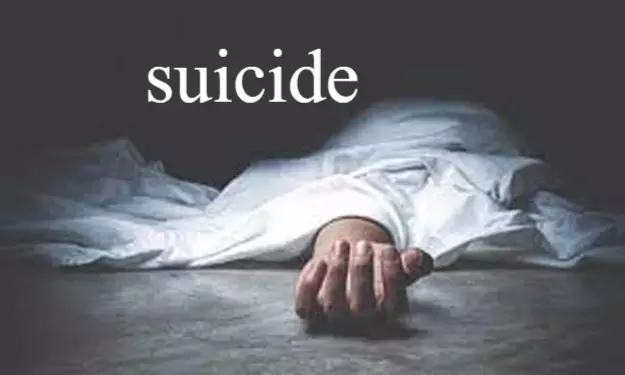 Ahmedabad: In an unfortunate case, a 28-year-old nurse attached to the civic hospital of Navsari allegedly committed suicide by hanging herself at her residence on Thursday morning.

Police have secured a 5-page long suicide note from her room where she accused seniors of harassing her in the workplace. The deceased in her suicide note alleged that she was being discriminated against and was not allowed her rightful duty offs.
The deceased has been identified as a resident of moonlight apartment at Jalaram society and she was rendering her services as a nurse to the civil hospital in Navsari. She was a resident of Nanapondha village in Valsad's Dharampur taluk and she is succeeded by a one and a half-year-old son. She was staying with her mother in a rented apartment in Vejalpore town of Navsari district.
Police found the body of the doctor hanging from the ceiling with a dupatta and also secured the suicide note. In the suicide note, she alleged that for a long time she has been harassed. The family members of the nurse have also refused to accept the body of the deceased and demanded justice. They urged the authorities to take strict action against the accused doctors allegedly responsible for instigating her to take the drastic step.
The mother of the deceased told Times of India that "for a long time now, my daughter would come home and cry a lot. She would complain about her seniors harassing her in the name of work at the hospital. She was getting calls and messages from her senior at night. She was posted at the COVID ward for a month and then shifted to the general ward."

Her elder sister also told
The Indian Express
" she was mentally harassed by her seniors and it was becoming unbearable for her. This forced her to take a drastic step. We want police to carry out a free and fair investigation and find out the culprits responsible for her death."
Deputy superintendent of police HK Rana told TOI, "We have recovered a suicide note from her room. Prima facie it seems that the deceased was harassed at the workplace by her seniors. She has named few nurses in the note. Though her family life was disturbed there was no harassment from her in-laws."
Vejalpor police sub-inspector S F Goswami informed, "We have at present registered an offense under accidental death. In her suicide note, she accused two of her seniors of not giving her holiday for a doctor's check-up. She further claimed that she was discriminated against and was not given her scheduled off from duty."
Source : with inputs