Gujarat doctor arrested for performing illegal abortion on 15-year old; Dumping fetus on road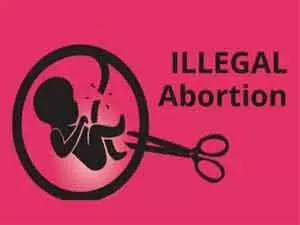 Ahmedabad: A 59-year-old Ahmedabad based doctor has been arrested by the Ahmedabad police for performing an abortion on a 15-year-old teenager and later dumping the fetus at a garbage site in the city on his way back to his clinic.
According to the police, the doctor will be granted bail soon. A 19-year-old youth has also been arrested and charged under the POSCO Act for allegedly impregnating the minor girl.
The incident came to light after a passerby noticed the fetus lying near Aavkar Hall in Maninagar locality on the morning of 7th July. The police were immediately informed and they lodged a complaint against an unidentified person under section 318 of the IPC for hiding childbirth by disposing of the body in secrecy.
ALSO READ: Odisha doctor arrested for allegedly performing illegal abortion on minor

After initiating a thorough investigation on the matter, the police identified the car from which the fetus was thrown in the garbage site and the info subsequently led them to the accused doctor.

During the investigation, the police found out that the doctor conducted an illegal abortion on a 15-year-old teenager who was 4 to 5 months pregnant. He had allegedly took Rs 15,000 from the minor girl's mother for the termination of the pregnancy. The accused doctor has experience of practising medicine for the last 29 years. He is the owner of the health centre.
Commenting on the incident, ACP (J-Division) R B Rana told the
Ahmedabad Mirror
that "On July 6, the doctor conducted an abortion on a 15-year-old teen who was 4-5 months pregnant. Around the year ago, the teen has come in touch with a 19-year-old youth at a wedding function. The two exchange phone numbers and begin a relationship. When the girl got pregnant, her mother found out about it and approached the doctor who agreed to perform the abortion using medicines for rupees 15000. On his way back home the doctor dumped the fetus near Avkar Hall".
After arresting the doctor, the police made a search for the minor girl involved in the case and traced her. Inquiring the girl, police got the information about a 19-year-old youth who allegedly impregnated her. Police have also taken action against the young man and have booked him under the 'Protection of Children from Sexual Offences Act' of IPC.
Source : with inputs