Gujarat: Doctor gets extortion call for Rs 10 lakh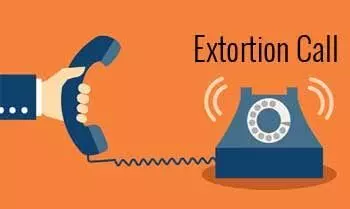 Ahmedabad: A doctor owning a private facility in Ghatlodia has allegedly received an extortion call from an unknown number, threatening the medical practitioner to pay Rs 10 lakhs or else it would be impossible for him to run his facility.

As per a recent media report in Ahmedabad Mirror, the 49-year-old doctor has been identified as Dr. Prakash Patel, who is a resident of Shilp bungalows on Science City road. He is also the owner of Sitaba hospital at Mahaveer tower in Ghatlodia. He was also serving as a visiting doctor in two other private facilities of the city.
A complaint was filed by the doctor following the threat call by an unidentified offender seeking Rs 10 lakhs. In his complaint, the doctor stated that he received a call from an unknown number and the caller asked if he is talking to Dr. Prakash to confirm his identity, he replied in the affirmative.
Thereafter, the caller allegedly introducing himself as Karan Rabari and demanded 10 lakh rupees from the doctor. But when the doctor denied complying with his demands and warned him that he will seek the help of police, the infuriated caller started abusing the doctor. He also threatened the doctor that if he fails to pay rupees 10 lakhs to him he would make it impossible for the doctor to run the hospital.
The doctor immediately disconnected the call and filed a complaint at the Ghatlodia police station.
ACP A Division MA Patel told Ahmedabad Mirror, "a person has been caught in connection with the case and further investigation is on."
The accused has been identified as a 20-year-old resident of Chanakyapuri. However, the details about why he made the extortion call is still to be revealed and the matter is under investigation by the police, adds the daily.
Source : with inputs