Non-payment of COVID allowance: Resident doctors in Gujarat hold sit-in protest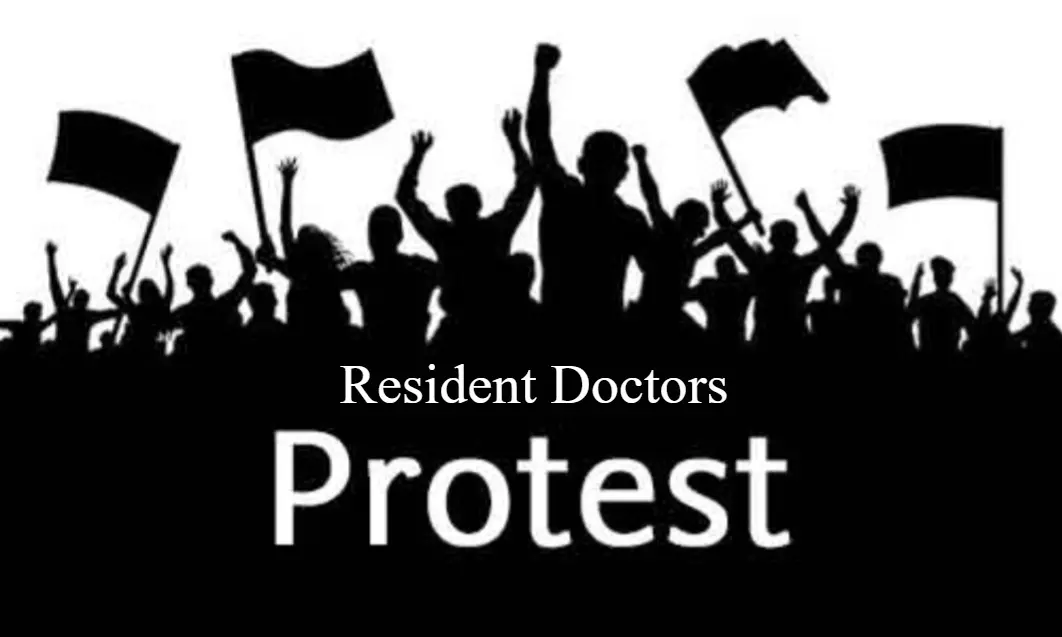 Ahmedabad: Distressed over the disparity in the allocation of duties and non-payment of COVID-19 allowances among several other issues, the resident doctors of Gujarat Cancer Society Medical College Hospital and Research Centre launched a sit-in protest, demanding the authorities to take note of their demands.
The protesting doctors' demands included equality in the distribution of duties and immediate payment of COVID allowance. They further pointed out that hospitals must not be overburdened with patients and the administration should ensure that only that amount of patients are accepted in the hospital which the infrastructure and the workforce can support.
Dr Yogendra Modi the superintendent at GCS confirmed that there are 350 COVID patients who are currently receiving treatment but the hospital has only the capacity of 18 ICU beds. Meanwhile, the authorities have clarified that they have raised the issue in front of the management and that demands will be addressed.
However, the resident doctors have reportedly started boycotting their duties from 9 a.m. until 5 p.m. and they have decided to continue the strike unless their demands are fulfilled or at least the authorities provide them a written statement assuring them that proper steps will be taken to alleviate their problems.
Till now 27 resident doctors have reportedly been infected by the coronavirus in the line of their duties and the doctors have also sought compensation for them following the AMC guidelines.
The resident doctors stated that they should be compensated for their services in the COVIID wards following the norms of Ahmedabad Municipal Corporation. "Our hefty fees (which amounts to ~Rs 11,000/day) for the duty period", stated the doctors.
Commenting on the issues, one of the second-year resident doctors informed
The Indian Express
"On Diwali, another floor was opened up as Covid ward at GCS..so basically, we now have 12 wards each with a capacity of 30 patients and against that's, only some 20-odd ICU beds. This disproportionate number of beds make it difficult to save patients in case anyone deteriorates, due to want of ICU beds."
While another resident doctors told the daily, "I received a lump sum of Rs 15,000 some days ago, for the first time since I've been on duty…this is apart from the monthly Rs 60,000 stipend we receive as resident doctors…we understand the demands of our profession and we have no qualms of being on duty but this is being inhumane, the kind of patient load we end up tackling,..three residents are responsible for two wards…this, coupled with the insufficient infrastructure…we as residents also have coursework to complete, none of which is getting done."
Source : with inputs