Woman doctor threatened of kidnapping, defamation; files complaint against patient's kin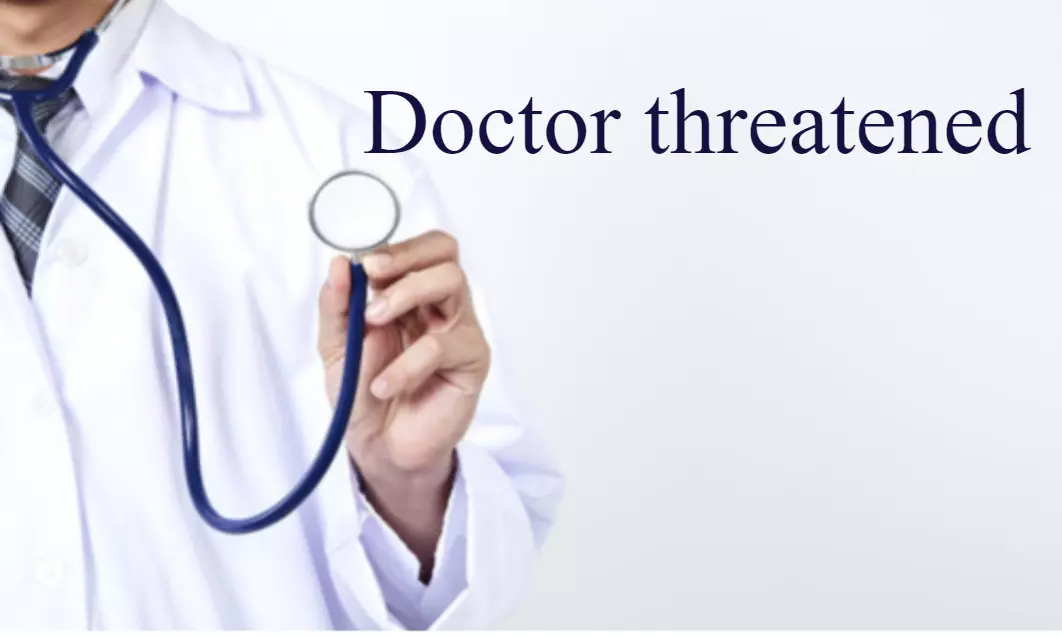 Ahemdabad: A female doctor attached to an Ahmedabad based Hospital has filed a complaint in the police station after being threatened and harassed by the kin of a patient.
The doctor in her complaint alleged that kin of a patient along with two of his accomplices allegedly refused to pay the hospital charge and kept threatening the doctor to kidnap her and to defame her by posting her nude photos all over the social media if she charges any fee for the treatment.

Times of India
reports that addressing them as the 'don' of the area, the doctor alleged that the men have been constantly threatening her and scaring her by sending videos where they are seen swinging swords. In the FIR the doctor complained that the accused admitted his wife to the hospital on August 17th. After conducting a sonographic test on the patient, the doctor confirmed that she needs to undergo surgery.
The doctor efficiently performed all her duties in treating the patient but on August 20th, the accused forcefully entered the doctor's cabin with two other people and started abusing her and threatening her. The doctor alleged that they threatened the doctor if the doctor forces them to pay the medical fee, they would kidnap her. They forcefully took the patient back home without clearing the charges of the hospital, reports the daily.
According to TOI, the police stated that according to the complaint, "They threatened the woman when she asked for fess and took the patient away without payment." ACP, K division, Milap Patel confirmed that they are still investigating the case to confirm the validity of the complaint. The case occurred on 20th August and the case has been registered last week only. The doctor claimed that in the meanwhile the accused people also allegedly threatened her that if she claims the treatment fee they will make her obscene and nude photos viral on social media.
Source : with inputs