Jammu: Swine Flu H1N1 lab infra to be completed soon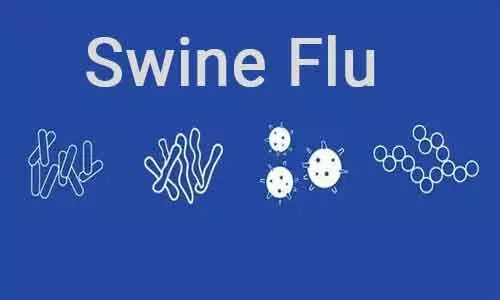 Jammu: Principal and Dean of Government Medical College Jammu Sunanda Raina on Wednesday has highlighted the works being undertaken for creation of facilities for molecular diagnosis of Swine Flu and other epidemics to tackle with the situation arising due to Swine Flu virus, Eboda virus, HIV, Bird Flu etc.
Read Also: Third case of Swine flu detect in Himachal
She informed that the works were taken up during the year 2014-15 which included construction of separate Isolation Ward, H1N1 Lab Infrastructure (including Machinery & Equipments), H1N1 (Equipments/Instruments/Kits and consumables).
Read Also: Delay in Conducting H1N1 test: Delhi Hospital told to pay Rs 25 lakh to patient
The principal added that construction of separate Isolation Ward at an estimated cost of Rs. 300 lakh stands completed with an expenditure of Rs. 285.63 lakh as on date.
Source : UNI