Over 500 resident doctors go on indefinite strike demanding arrear payment, OPDs closed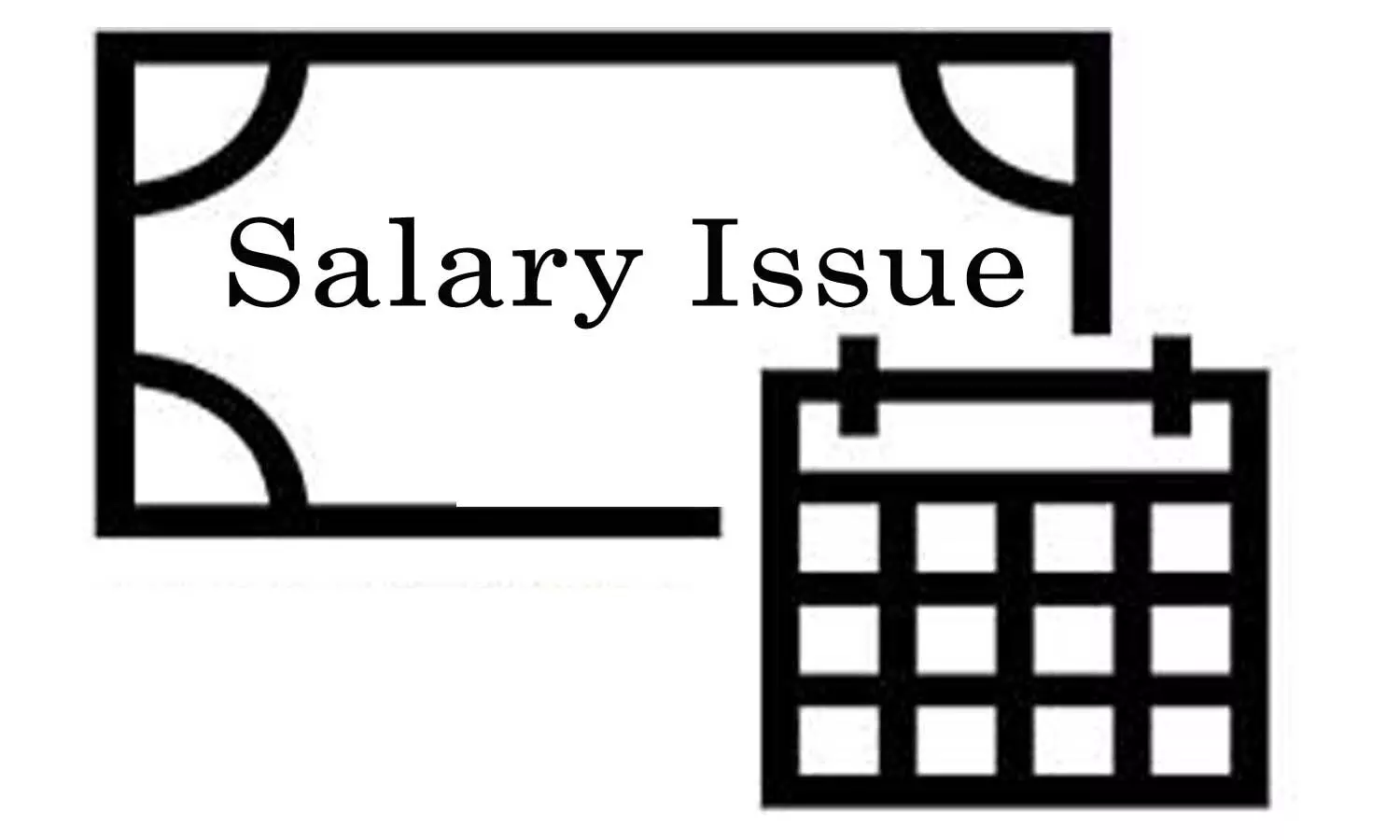 Ranchi: Following the non-payment of arrears after the seventh pay commission, almost 500 doctors attached to 6 state-run medical colleges of Jharkhand have decided to close down the Out-Patient Department (OPD) from March 9.

The doctors including senior residents have decided to boycott their work and go on indefinite strike as their arrears determined as per the Seventh Pay Commission has not been paid from January 2016 to March 2019.

This came after the Junior Doctors Association (JDA) along with other medical associations visited the Health Secretary K K Soan on Monday afternoon. However, the discussion did not come to any conclusion after which the doctors decided to completely boycott work.
As per a recent media report by
The Telegraph,
the Health Secretary has tried to appease the doctors and also assured them that their files would be sent to the Finance Department soon and their salary would be released accordingly. But the doctors are not keen on accepting any further delay and sought immediate redressal. Earlier, the doctor held a week-long representational protest which ended on Monday morning.
The doctors alleged that despite this, when the government failed to take note of their perils and take steps for redressal, they decided to boycott work. The doctors alleged that approximately every doctor is entitled to get a payment of INR 700000 as arrears because they have not been paid their salary as per the seventh pay commission from 2016 to March 2019.
According to recent media accounts, all the resident doctors attached to Rajendra Institute of Medical Sciences (RIMS) in Ranchi, Mahatma Gandhi Memorial College Hospital (MGM) in Jamshedpur, SNMMCH in Dhanbad, Palamu Medical College, Hazaribag Medical College, and Dumka Medical College have started wearing black badges during their works as a symbol of their protest since last Monday. The doctors criticized the government for their alleged apathy against the long-sought demand of arrears of the doctors.
JDA president at RIMS Dr. Vikash Kumar told
Times of India
, "We have been requesting the government to pay our pending arrears, but the government isn't interested in addressing our concerns. We are now forced to go on a strike and we will be closing down OPDs at all medical colleges." He further added that emergency services, Covid-19 ICUs, trauma centre and gynaecology department services will remain out of the boycott and the doctors will attend to the patients as determined by their roster in these duties.
JDA Secretary Dr. Anitesh Gupta told TOI, "In the last week of January, the health secretary had visited Rims for the general body meeting and he promised us that our issues will be resolved within a week. We gave the department more than a month but nothing moved." Times of India reports that some of the doctors who joined work at different places after the completion of their three-year course at different medical colleges also haven't been paid the arrears. "I did my MD (medicine) from Rims in 2017-2020. I completed my studies, worked in Covid wards at different hospitals in Ranchi and now I have been posted at PMCH, Dhanbad, as part of mandatory one year service to the state. But I have not been paid my arrears," Dr Mahipal said, adding that OPDs will be closed in PMCH.
Source : with inputs