Reconsider ban on MBBS admissions at Dumka, Palamu, Hazaribagh medical colleges: Ranchi MP urges Dr Harsh Vardhan, NMC Chairman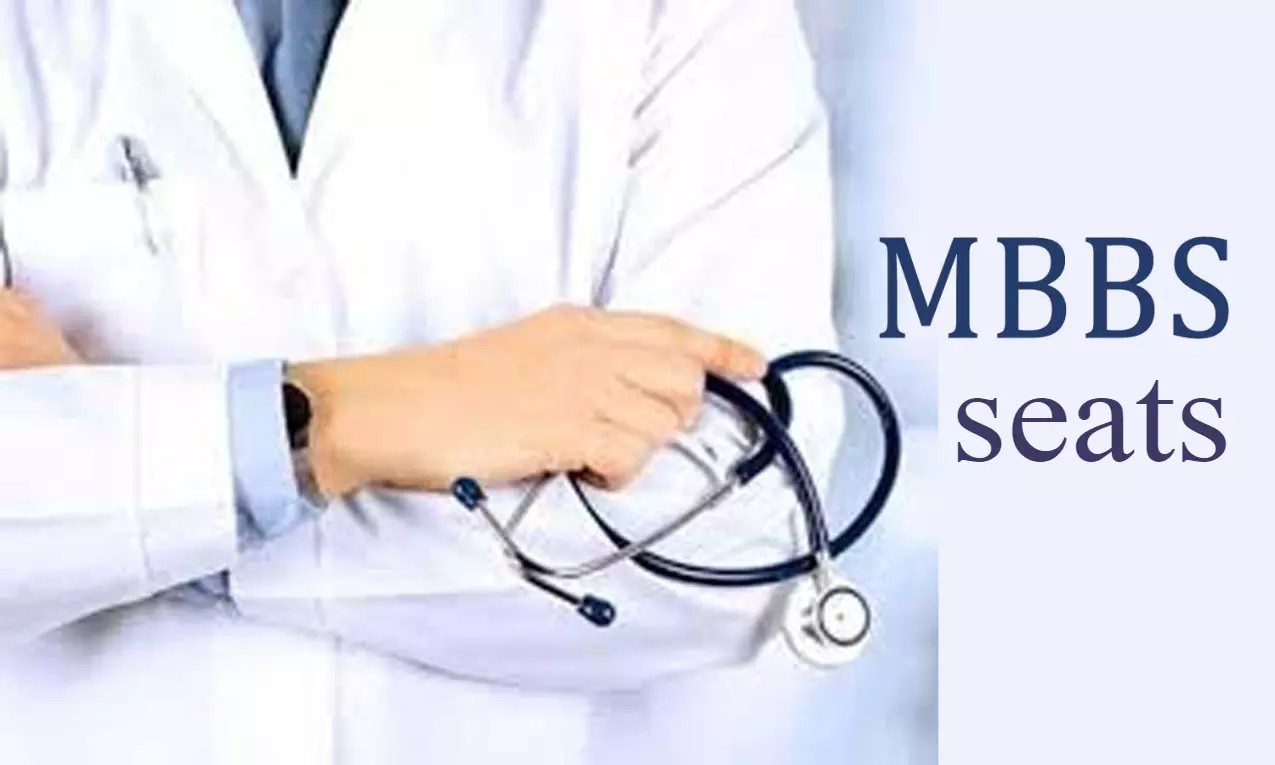 Rachi: Following the attempt of the chief minister of Jharkhand to restart the three new medical colleges, now Ranchi MP Sanjay Seth has also requested the UnionRanchi health minister and the Chairman of NMC for reconsidering their decision of stopping the admission process to MBBS seats at Dumka, Palamu, and Hazaribagh medical colleges and allow it to go on now.
Previously Medical Dialogues team reported that the newly established medical colleges inaugurated by Prime Minister Modi last year in Dumka, Palamu and Hazaribagh were denied permission by NMC to conduct MBBS admission. In 2019 admission of 100 students in each of these colleges was conducted and accordingly, the admission process was completed for the academic year 2019-20. Similarly, the admission process for the academic year 2020-21 commenced. But the commission directed that there will be no fresh admission for the year due to some deficiencies. CM Hemant Soren confirmed that the deficiencies of these colleges will be rectified by 15th December and requested the authorities to lift the ban. However, there was no further progress.

The Ranchi MP has recently met the union health minister Harsh Vardhan and submitted a letter requesting him to take the necessary steps to start the enrollment process of students in MBBS courses in the colleges. The MP also met the chairman of the National Medical Commission (NMC) yesterday in order to address the issue.

As per a recent media report by the
Telegraph
, after this, the Ranchi branch of the Indian Medical Association requested the MP to take up the issue with the union government so that deserving medical aspirants are not deprived of the chance of acquiring medical education. Following the request of the association, Ranchi MP met the union minister and submitted the letter addressing the issue.
The minister has also requested the state government to remove the shortcomings so that the bottleneck is removed at the earliest. Seth stated in the letter "I appeal the new batch (of students) be allowed to take admission and time be given to the local authorities to rectify the shortcomings in a time bound and monitored manner". ".... in this competitive world any such last minute deprivation of large number of seats came as a jolt to students and (their) parents," he further said in the letter, requesting reconsideration as "lot of government decisions in all sectors have been relaxed because of the mammoth task of managing the unprecedented Covid-19 pandemic".
The minister has posted on his social media account stating, "three medical colleges were opened by the central government at Hazaribagh, Palamu and Dumka in Jharkhand and but NMC banned fresh admission. Today I met union health minister respected Harshvardhan ji and asked for re-affiliation of the 300 seats."
Source : with inputs