Sadar hospital staff found burning medicines, probe ordered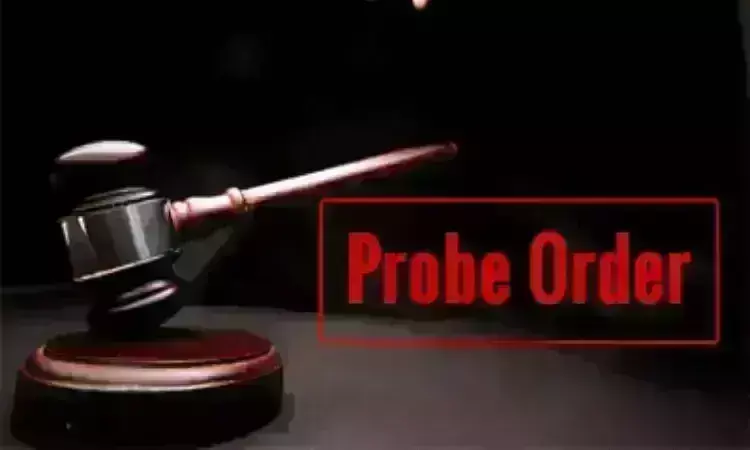 Chatra: A probe was initiated after a purported video of a Sadar Hospital pharmacist burning huge stocks of medicine within the premises of the hospital went viral.

The Chatra district civil surgeon initiated an inquiry into the incident that surfaced through a five-day-old video.
According to a recent media report in Times of India, medicines that were burned included calcium, iron tablets, ORS, syringes, salines, and injections which are given during the time of pregnancy and delivery.

Also Read: Jharkhand: Woman lashes out at Health Minister After Covid-infected Father Dies of medical apathy

The sources further told the daily that medicines are supplied by the government to the health centres which are meant for free distribution to the patients. However, due to the negligence of the healthcare authorities, they are not supplied adequately and hence expire.

Many political parties reportedly raised this issue after the video surfaced, demanding a probe into the incident and action against the culprits involved in the burning of the medicines. They alleged that doctors are busy at private practice, instead of working at the health centres. They claimed that the healthcare workers don't care about the patients, adding that because of the expensive medicines prescribed by the doctors, the medicines supplied by the government for free distribution are disposed of since they cut across the expiry date.

Meanwhile, the pharmacist, Shailendra Thakur claimed that he was burning empty cartons rather than medicines

The civil surgeon Dr. SN Singh has formed a team to investigate the incident against the pharmacist who was seen in the video. Speaking to TOI, Dr. Singh added, "A team has been formed for a thorough probe. In response to the show-cause notice, the pharmacist claimed that he was burning empty cartons and not medicines."
Also Read: Pharmacists to now treat minor ailments, give medicines in absence of doctors in Odisha
Source : with inputs