Covid-19 inoculation: Karnataka DNB doctors excluded from first round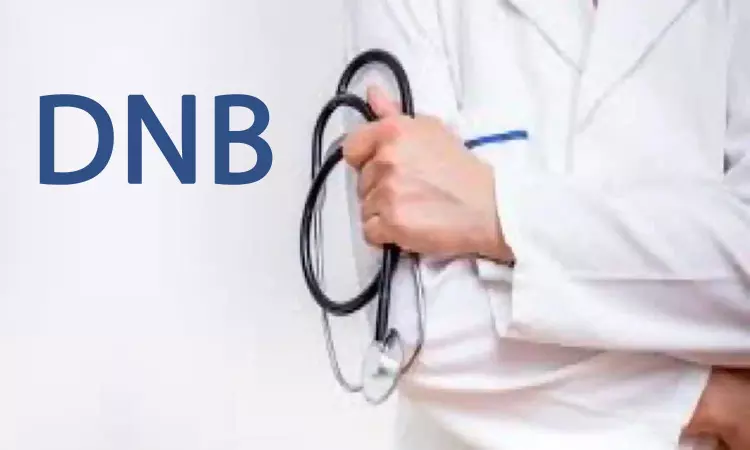 Bengaluru: The Diplomate of National Board (DNB) doctors working in general hospitals in Bengaluru were not included in the list of beneficiaries to be vaccinated in the first phase of India's mega Covid-19 vaccination drive.

Clarifying its stand on the exclusion of a section of MBBS graduates pursuing the DNB course, a postgraduate course equal to MD under the Directorate of National Board, the Health Department authorities explained that the hospitals were clearly told to share the details of "all staffers".
As per a recent media report in The Times of India, with the beginning of the vaccination process from January 16, a select few 'corona warriors', who have been working tirelessly during pandemic just like their other colleagues seem to have been forgotten to be included in the list of beneficiaries.
Read also: Delivery Of Over 29 Lakh Covishield Doses Facilitated By Mumbai Airport

Although other Post Graduation students have made it to the list of priority vaccination, the DNB students have reportedly been ignored. The number of such students is 35 in KC General Hospital and 20 at Jayanagar General Hospital, reports Times of India.
Diplomate of National Board (DNB) is a post-graduate the medical course which holds the same value as MD/MS degrees. DNB degrees are run and awarded by the National Board of Examinations (NBE).
Commenting on the matter, hospital authorities claimed that DNB students are not the only ones excluded from the list. Talking about the same, Dr. Krishnaiah, medical superintendent of Jayanagar general hospital, informed the daily, "We have 450 staffers in the hospital, but as per BBMP's requirements, only 200 names were proposed for the vaccine. DNB candidates are among those left out."

The scenario for KC General Hospital is no different. While almost 600 healthcare workers have been registered for vaccination, some nursing students and DNB doctors have been ignored altogether.
Dr. BV Venkateshaiah, MS of KC General Hospital added, "We've been told the list can still be updated. If they don't get the vaccine now, they will be included in the next batch."
However, in that case, the left out medicos will have to wait until the State gets the next batch of vaccines as the Centre plans to go by the names registered till January 8.
Expressed his dissatisfaction with the entire process a doctor stated, "We are as vulnerable to SARS-CoV2 as any other healthcare worker. There is no reason why we are not on the list and it defies logic especially when those working in hospitals' administration section, who do not come in contact with patients, are on the list."
Another DNB doctor, who recently recovered from COVID-19 added that they had not received any information regarding the registration process either. He further added, "The focus appears to be on permanent employees of the hospital although we work in both Covid and non-Covid wards."
Read also: UP: Dead, Retired Nurses Registered To Get Covid-19 Vaccine, Probe Ordered
Source : with inputs