Alleged Work Pressure: Doctor jumps to death from 8th floor of hospital building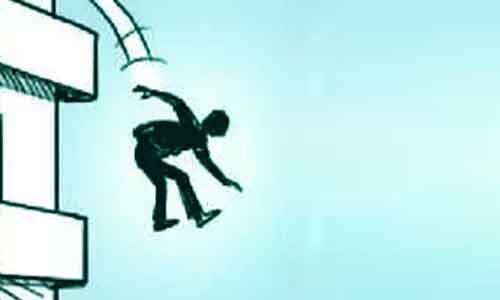 Bengaluru: A doctor attached to MS Ramaiah Medical College and Hospital allegedly committed suicide by jumping from the 8th floor of the hospital building on Wednesday morning.

Police are suspecting that work pressure could be the reason, though, the cause for the extreme step is yet to be investigated. The Sadashivanagar police have registered an unnatural death case in this connection based on a complaint filed by the doctor's brother-in-law.
The deceased has been identified as a 45-year-old assistant professor of physiology with MS Ramaiah Medical College and Hospital and a resident of Banashankari.
As per cops, the doctor had logged in for work at 9.30 am on Wednesday, as usual, and reportedly talked with his colleagues normally.
Also Read: Chennai Neurologist Murder Case: Court gives death penalty to 7, life imprisonment to 2

"At around 11.45 pm, he fell from the Ramaiah Memorial Hospital building's terrace, which is on the 8th floor and the guards rushed to his rescue but he had passed away. He was last seen at around 10.30 am when he was discussing over the phone about getting his car repaired. It is suspected that he fell from the terrace as other places are covered with grills for safety. No one has seen him going to the terrace," the police was quoted as saying by The New Indian Express.
Police further informed that the doctor is succeeded by his wife, who is also a doctor, and two children. No suicide note has been found near the body or at home. His family members also had no clue about what could have possibly compelled the doctor to take his own life.
Times of India
reports that the doctor's wife described him as a reserved person who did not share his feelings much. "We had observed that he was depressed after the pandemic since last year. He had spoken of heavy workload as a few of his colleagues had resigned after Covid-19. But we are not sure what forced him to kill himself," she told police.
The autopsy was conducted at MS Ramaiah hospital after which the body was handed over to his family members.
Source : with inputs