Karnataka hikes stipend of resident doctors after backlash from medical fraternity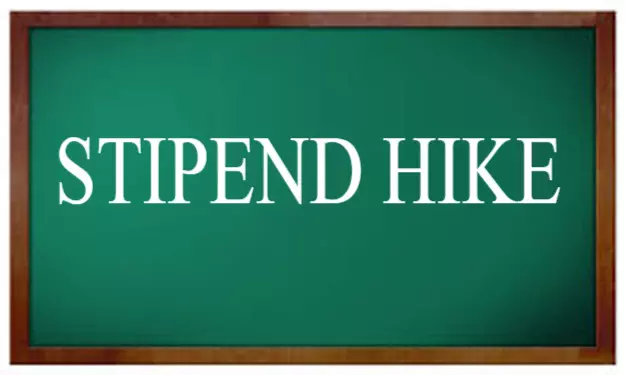 Bengaluru: The resolution to the disparity in payment of stipend to Resident Doctors in Karnataka, has finally surfaced with the government announcing a hike in the monthly stipend to be paid to them. The decision is pursuant to the series of protests observed by the medicos recently demanding pay hike citing that the state has the highest fees yet the lowest stipend.

The confirmation to the stipend hike was made by Medical Education Minister R Sudhakar who stated that a long-standing demand of the frontline workers was being met.
"For interns, we hiked the stipend to Rs 30,000. For PG medical students of 1-3 years, we have hiked it to Rs 45,000, Rs 50,000 and Rs 55,000 respectively. We have also hiked the stipends for doctors doing their super-speciality," he said, quotes the Quint. In addition, while super-speciality doctors with an experience of one year will be paid ₹60,000, those with two and three years of experience will be paid ₹65,000 and ₹70,000 respectively.
The stipends had been last revised in 2015, and doctors complained that their stipends were far lower than their counterparts in other states.
Medical Dialogues had recently reported that around 6000 resident doctors currently working in various state medical colleges and hospitals united under the banner of Karnataka Association of Resident Doctors had been demanding an immediate hike in their emoluments. Many medicos in the state launched a joint campaign protesting against the pay disparity and demanding hike.
The doctors pointed out that as PG medicos they are currently drawing stipend ranging from Rs 30,000- 40,000 which has not been changed since 2015. While the medicos was promised that stipend hike will come along with increase in the PG medical fees, the latter happened with no idea on the former.
Read Also: PG Medical, Dental fee increased by upto 30 percent in Karnataka, Candidates demand rollback
In the light of the recent coronavirus pandemic, where these doctors are now risking their lives to ensure timely and proper treatment to the patients, while they are not shirking from their duties, medicos are raising their voices to protest the meagre stipends
Read Also: Highest Fee, Lowest Stipend: Resident Doctors In Karnataka Demand Revision Of Pay
The medicos even conducted a Twitter campaign with 1,00,000 tweets supporting us but there was no response from Government. However, the request has been heard and the action has been taken much to the relief to our COVID 19 warriors.
The Karnataka Association of Resident Doctors had made an official confirmation on its twitter handle saying:
Stipned hike for postgraduate, interns super speciality in Karnataka
Interns - 30000
Post graduate 1year - 45000
Post graduate 2 year - 50000
Post graduate 3 year - 55000

Super speciality
1 year-60000
2 year 65000
3 year 70000

KARD #karnatakastipendhike

— Karnataka Association Of Resident Doctors (@karnatakarda) May 9, 2020
Meanwhile, there are many medicos who have not been even paid. In particular, medical interns at JJM College complain that as many as 133 postgraduate doctors and 97 interns have not been paid stipends in the last 15 months since they joined the college in 2018. The doctors were serving at the Chigateri District Hospital and Women and Child Hospital in Davangere, reports TNM.
Source : WITH INPUTS