PG Medical, Dental fee increased by upto 30 percent in Karnataka, Candidates demand rollback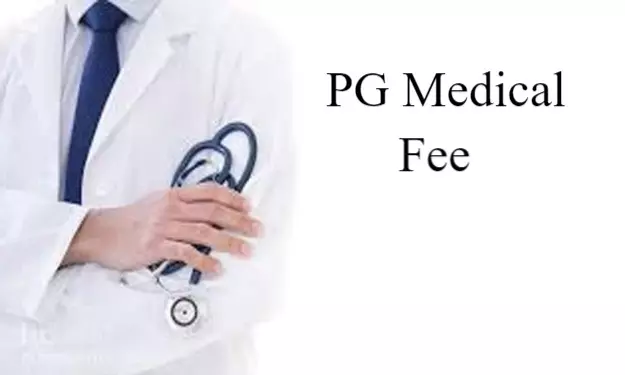 Bengaluru: MBBS graduates who are intending to pursue PG medical and dental courses, (MD, MS, PG Diploma and MDS) from private medical colleges, will have to pay puffed up fees this academic year of 2020-21.

The announcement to fee hike was recently made by the State's Medical Education Department whereby it released an order stating that PG medical and dental fees for institutional quota has been hiked by 30 percent in private medical colleges, while the hike of fees in both medical and dental streams is 20 percent for government quota seats. The hike in fees for government quota seats in deemed universities is 20 percent.
There is, however, no change in the fees in government medical colleges. According to certain sources from the medical education department, the hike was inevitable as both dental and medical college managements had claimed that they would not be able to meet the infrastructure requirement and pay salaries to their staff if there was no hike.
Read Also: Do not stop Salary of Faculty, Medicos; Stay away from extra fee collection for online classes: RGHUS orders medical colleges
A clinical seat in a government college will cost Rs 1.1 lakh, a government seat in a private college Rs 7.1 lakh and a private seat in a private college Rs 11.5 lakh a year. Last year, the figures were Rs 1 lakh, Rs 5.8 lakh and Rs 8.7 lakh, respectively, reports TOI
The lowest fee is for anatomy, physiology and biochemistry: Rs 38,900 in a government college, Rs 1.02 lakh for a government seat in a private college and Rs 1.6 lakh for a private one in a private college. Subjects like pharmacology, pathology, microbiology, community medicine and forensic medicine cost Rs 63,900, Rs 1.9 lakh and Rs 2.9 lakh, respectively, in these quotas. Last year in private colleges, para-clinical courses under government quota cost Rs 1.5 lakh and private quota Rs 2.2 lakh. The fee was Rs 72,738 and Rs 1.09 lakh for pre-clinical courses.
There was an increase of 15% in 2019-20 and 2018-19. Medical Dialogues had reported about the same.
Read Also: Karnataka Private Medical Colleges To Hike PG Medical Fee By 15 Percent; MBBS To Be Decided
Now speaking about the newly released fee structure, Dr Girish, Director of Medical Education, Karnataka informed that the recommended hike was around 40 per cent which was later steeped down keeping in view of the current health crisis.
"A committee headed by the additional chief secretary had recommended a rise of 30-40%. However, considering the current situation, it was decided that we keep the increase at 20%," said Dr Girish.
The move has apparently not gone well with the parents and PG aspirants as the recently the state government had released an order directing all the private schools not to hike the school fees for this year citing the lockdown against COVID-19
The Medical Service Centre (MCS), Karnataka, and All India Democratic Students' Organisation (AIDSO) organised an online protest on May 2nd that saw doctors, medical students and PG aspirants holding placards on social networking sites, urging the government to withdraw the decision.
MCS and AIDSO have urged the government to immediately withdraw the hike and also increase the number of seats for PG in all government medical colleges.
The students protest on twitter:
The doctors have launched an online petition initiative in protest

Sithara H.M. of AIDSO said that a fee hike at a time when the entire country is reeling under the effects of the pandemic was unacceptable and undemocratic. "At this juncture, we cannot even take this issue to streets and the government is suppressing dissent using the lockdown as a shield," she told the Hindu.

Source : with inputs