Do not stop Salary of Faculty, Medicos; Stay away from extra fee collection for online classes: RGHUS orders medical colleges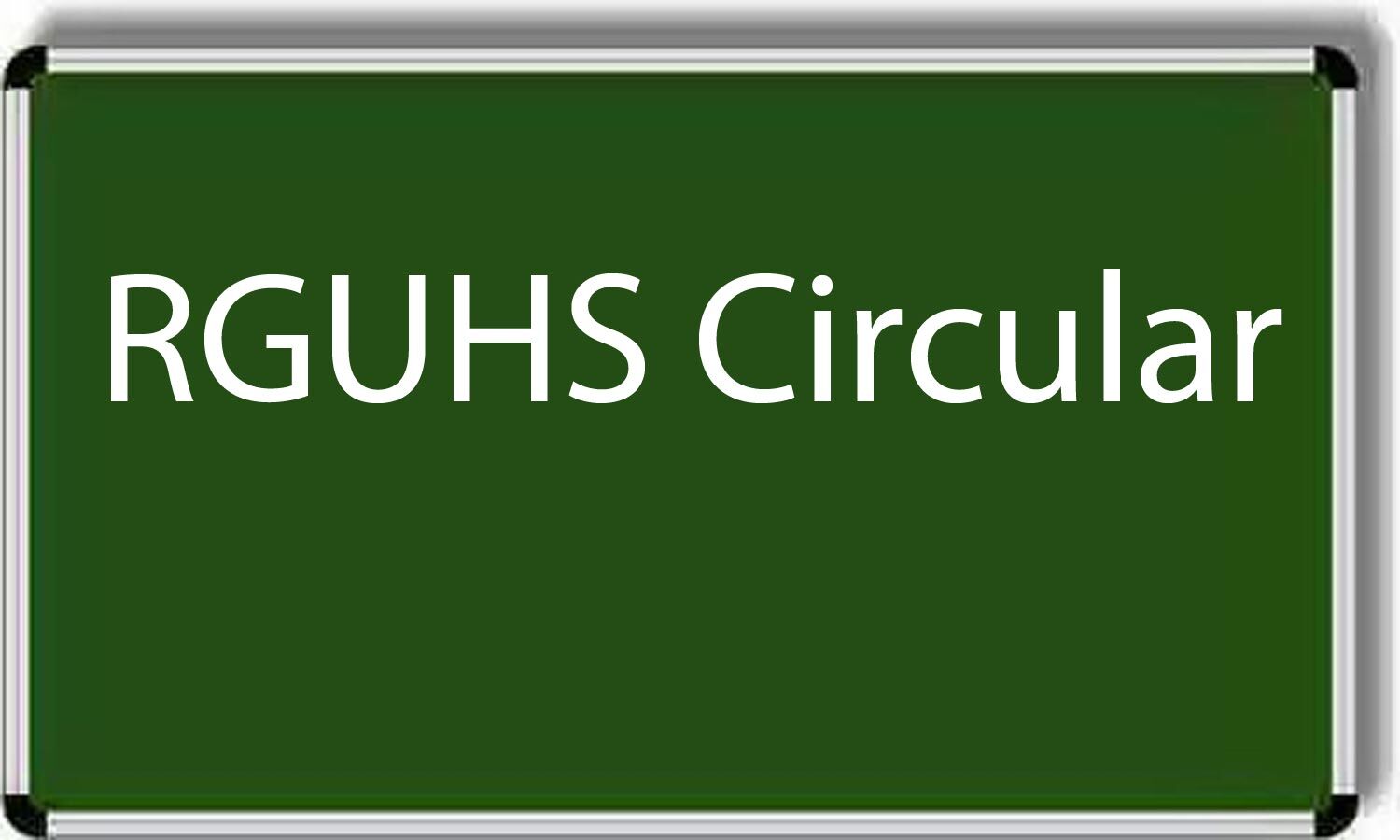 Bengaluru: Through a recent circular, the Rajiv Gandhi University of Health Sciences (RGUHS) has directed all of its medical colleges to not stop salary of its faculty and medicos as well as refrain from collecting any fee for online classes amid coronavirus lockdown. The colleges have also been ordered to collect fees from students in instalments considering the difficulties being faced by them during payment processes.

The order has been issued in compliance with the directions given by the Hon'ble Minister for Medical Education during his visit to RGUHS on 22.04.2020.
The varsity, in its circular, has clearly stated, "Dr. K. Sudhakar, Hon'ble Minister for Medical Education during his visit to the University on 22.04.2020 viewed the matter very seriously and also it has come to the notice of the University that few colleges are not paying the salary or partially paying the salary during lockdown period to the teaching and non-teaching staff of the colleges and also few colleges are collecting the fee from the students for conducting online classes."
Hence, as per the directions of Hon'ble Minister, Department of Medical Education and as per the Orders of Govt. of India and Govt. of Karnataka, the following directions are issued.
1. Colleges affiliated to RGUHS shall not stop the salary of the college staff (Both teaching and Non-Teaching) and also shall not remove the staff from the services during the lockdown period.
2. Colleges shall not collect any fee for arranging/attending online classes during COVID-19 lockdown period. All the technological tools offered through RGUHS are free of cost.
3. In view of the present situation of the Covid-19 pandemic and lockdown measures extended by the Government, the colleges are hereby informed to allow the students for making payments of college fee in instalments to avoid economic hardship to the students/ parents.
The university has further warned the institutes that non-adherence of the above directions will be viewed seriously and in case of any complaint, necessary action will be initiated against the college as per law.
To view the notice, click on the link given below:
https://medicaldialogues.in/pdf_upload/pdf_upload-127718.pdf