Karnataka: Teens raise Rs 3.3 lakh to support 3 rural PHCs with Covid-19 medical kits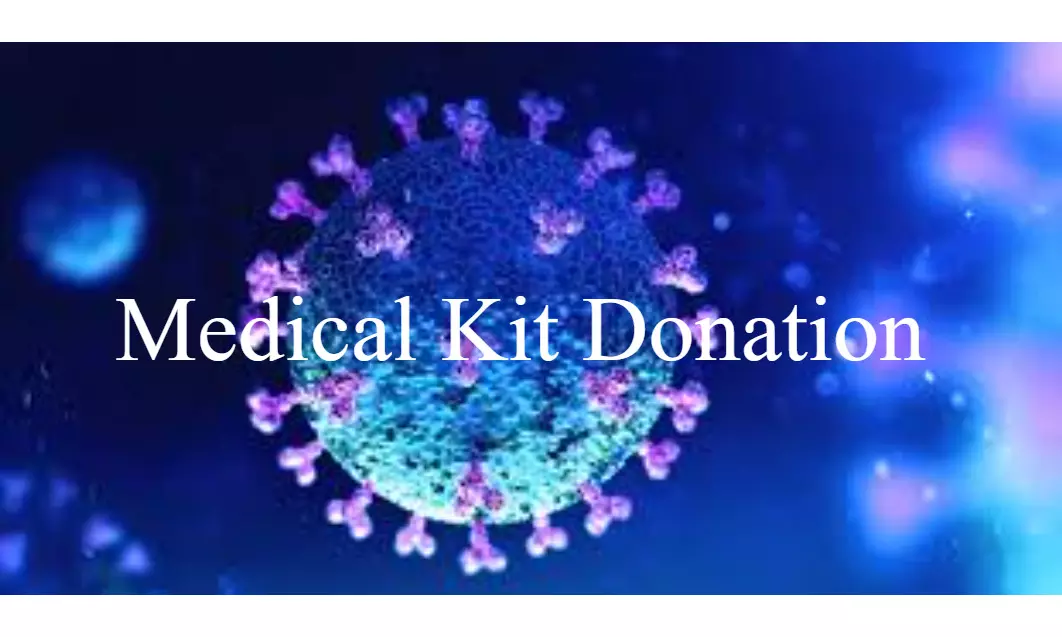 Bengaluru: A student of class 11 along with a team of volunteers took an initiative to raise funds to support three Primary Health Centres (PHCs) in Anekal taluk with Covid-19 medical kits and oxygen concentrators all worth Rs 3.3 lakh

The 16-year-old and his team will deliver emergency medical kits including three oxygen concentrators, more than 200 PPE kits, pulse oximeters, IR thermometers, O2 masks, N95 masks, face shields and so on at the PHCs.
The student has been identified as Aadiv Reki who goes to Indus International School. As per a recent media report in Times of India, he took the initiative under a larger project launched by a charitable changemakers group named Bellandur Jothege. The group dedicated their efforts to raise funds for ensuring medical oxygen for COVID patients especially in rural areas.
The teenager who volunteered for the group took note of the necessity of supplying medical kits in remote PHCs and rural parts of the state amidst the pandemic. He then concentrated on the marginalized communities around his school and started taking the initiative to supply oxygen concentrators and relief kits in those areas.
In order to complete the task, he organized a team of six including his classmates and started working in June. They first got an idea of the demand and started collaborating with government health officials to collect funds and donar support through campaigns, reports
Times of India
.
The project was managed by Aadiv himself, his teammates Samarth Govil and Naren R were responsible for fundraising support; Tharun V, Arnav N and Pooja P took care of coordination with PHCs. Pointing out that the centres provide healthcare to a population of almost 30,000 residents, Aadiv told TOI, "We regularly checked with the PHCs to understand what their need was and what the demand was like.
The team explored various different sources to raise money for the project and Aadiv also approached the CSR donors. The team also created a donation link on Milaap which turned out to be quite useful in arranging extra funds for transportation. Finally after one month of constant work and dedication today the team will be finally able to deliver the kits to the PHCs. The kits include three oxygen concentrators worth Rs 55,000 to 60,000 (one for each PHC), more than 200 PPE kits, pulse oximeters, IR thermometers, O2 masks, N95 masks, face shields and so on and all of these will prove to essentially beneficial in treating the COVID patients, reports the daily.
Commenting on his initiative, the teenager explained that they decided to arrange the kits so that PHCs in rural areas can stay well equipped to fight against COVID third wave. "Our work doesn't end with this. I will take this project further if the PHCs need more support," he said.
Kishori Mudaliar, the founder of Bellandur Jothege, lauded Aadiv's dedication towards a noble cause and also appreciated his team spirit which helped in ensuring the engagement of his other team members also. "He and his team of junior Bellandur Jothege volunteers continue to make us and the community proud," she said.
Source : with inputs