People choosing not to get vaccinated to pay hospital bills: Karnataka TAC proposal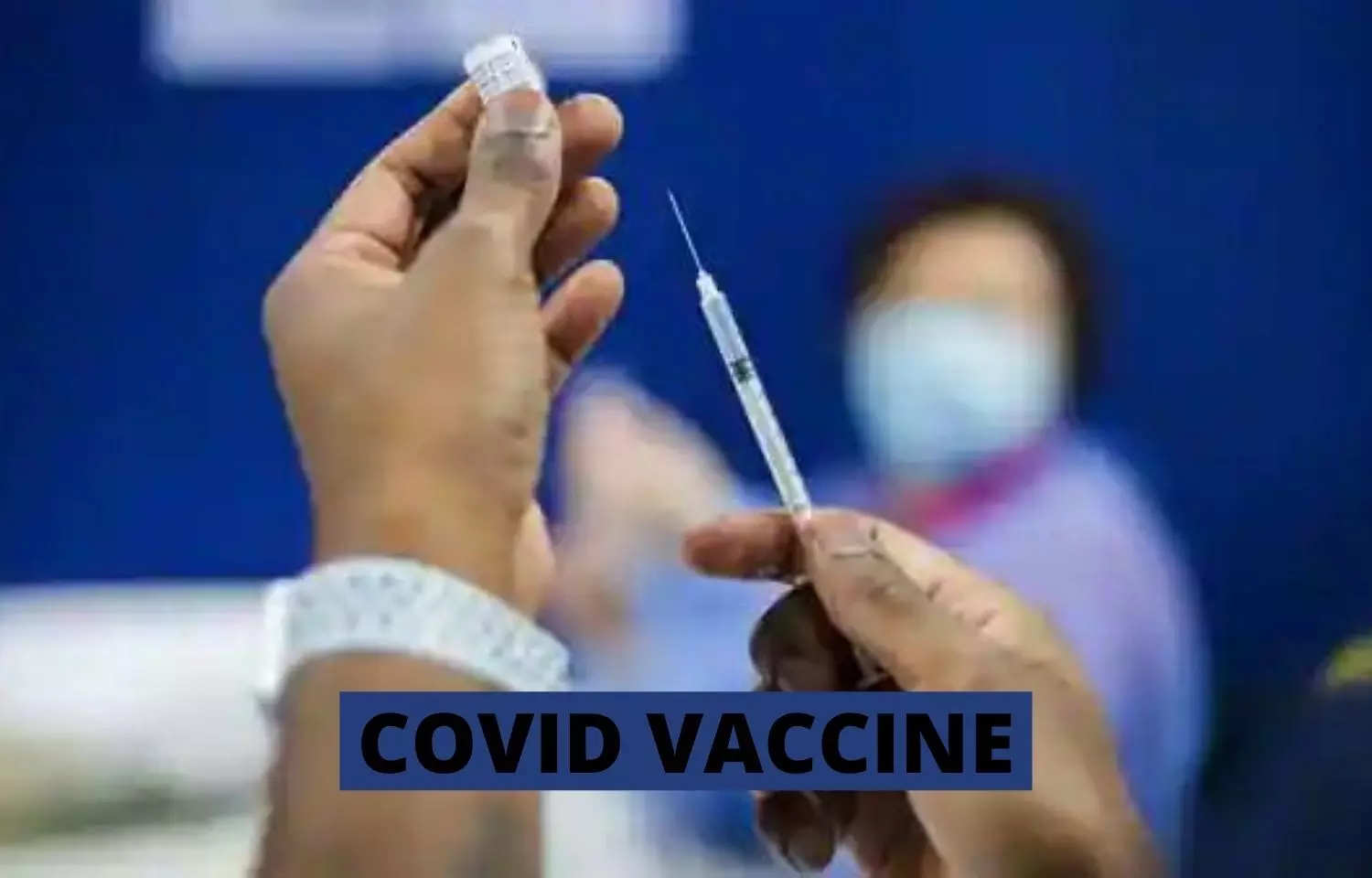 Bengaluru: The Technical Advisory Committee of Karnataka has made a recommendation to the state government to bring a new rule under which people choosing to not get vaccinated would have to take care of the hospital bills if they get Covid-19.

The suggestion is drawn from a similar rule that functions in the island nation of Singapore to target people who have not taken the Covid-19 vaccine.
Also Read: Karnataka COVID warrior's suicide: Rs 50 lakh ex-gratia for family, inquiry ordered

Around 87 percent of the population in the state have received the vaccination. However, Times of India reports that the government officials have been facing difficulties to vaccinate the entire population despite the door-to-door surveys held. They have attributed the reason to the section of people who have chosen not to receive the vaccination for various reasons.
The issue was taken up for discussion by the TAC in a recent meeting, where a few members expressed the opinion that the government should not pay for the treatment of unvaccinated people in private hospitals. The Singapore model was mooted though.
Suggesting the government to apply the Singapore model in the state, the chairperson of TAC, Dr. MK Sudarshan was quoted as saying by the daily, "While unvaccinated people can be treated free in government hospitals, their hospitalization cost in private hospitals must not be borne by the government. This can be a step towards ensuring that more people avail of the benefit of vaccination."
He added that the government should continue providing free Covid treatment to people refusing the vaccination only at government hospitals and not provide the treatment cost in private hospitals.
He said, "With the decline in cases, a majority of the patients are being treated in government hospitals, but we never know what will unfold. This is a step to motivate people to take the shot."
The principal secretary, health and family welfare department of the state, TK Anil Kumar affirmed that such a suggestion was brought to the notice of the government, while adding, "The government has not yet taken a view on it."
The state government has been paying for the treatment of Covid patients who were referred to private hospitals by the government or a government agency. During the peak period of pandemic cases, the government had taken over half of the beds in the private hospital.
The severe surge in Covid cases in the European Countries, Russia and China is a matter of global concern, stated another member of TAC. He said, "We cannot rule out the possibility of a third wave, although the intensity may not be as high as that of the second wave since a majority of the eligible population is vaccinated with at least one dose," adding, "However public memory is short, and people have been ignoring Covid-appropriate behaviour which is a cause of concern."
Also Read: Karnataka Private Medical Colleges seek 20 percent MBBS fee hike, Govt to take decision
Source : with inputs