Kerala: Maid robs female doctor after offering sedative laced beverages, arrested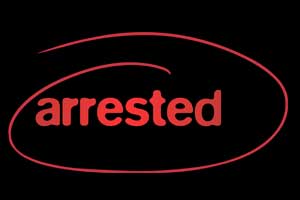 Thiruvananthapuram: A maid at a Kerala-based woman doctor's house was recently arrested by the medical college police for allegedly spiking the medical practitioner's drinks with sedatives for stealing money and gold ornaments from her house.

The accused was arrested based on a complaint moved by the doctor, who is a dental student and stays along with her daughter in a rented apartment near the medical college. She also owns a dispensary at Kundara. In her complaint, the dentist alleged that the maid used to frequently steal money from the house, however, soon she realized that she was sedated by the maid.
The accused has been identified as a 44-year-old who has been working at the doctor's place for quite some time.
Also Read:KEM hospital doctors robbed at hostels, authorities accused of inaction

As per a recent media report by the
Times of India
, she informed the police that when she was alone at her house, the maid would give tea or water which were spiked with sedatives. The doctor informed that on a particular day she still had consciousness despite being sedated and she noticed the maid steal money from the drawer.
On Friday she noticed that a gold bangle and almost Rs 15000 missing from the house which raised her suspicion. After that, the doctor approached Medical College police and filed a complaint against the woman.
The doctor also stated that previously despite finding instances of theft, she ignored it but when she found out that the maid has been using sedatives on her constantly for some time now, she was utterly shocked and was forced to take the step.
After conducting a thorough investigation, the police found sedatives in the bags of the servant after which she was taken into custody. Answering the questions of the police, she admitted to the theft.
According to the daily, the woman had pledged the golden ornament in a financial institution in order to get the money and the money was transferred to another bank account. The investigation is still going on to find out whether the woman is a serial offender or if she had any other accomplice. The gold ornament has already been recovered from the financial institution. The accused has been produced before the court and remanded in judicial custody.
Source : with inputs