No implementation of Pay revision, Arrears Due Since 2016: Kerala Doctors boycott work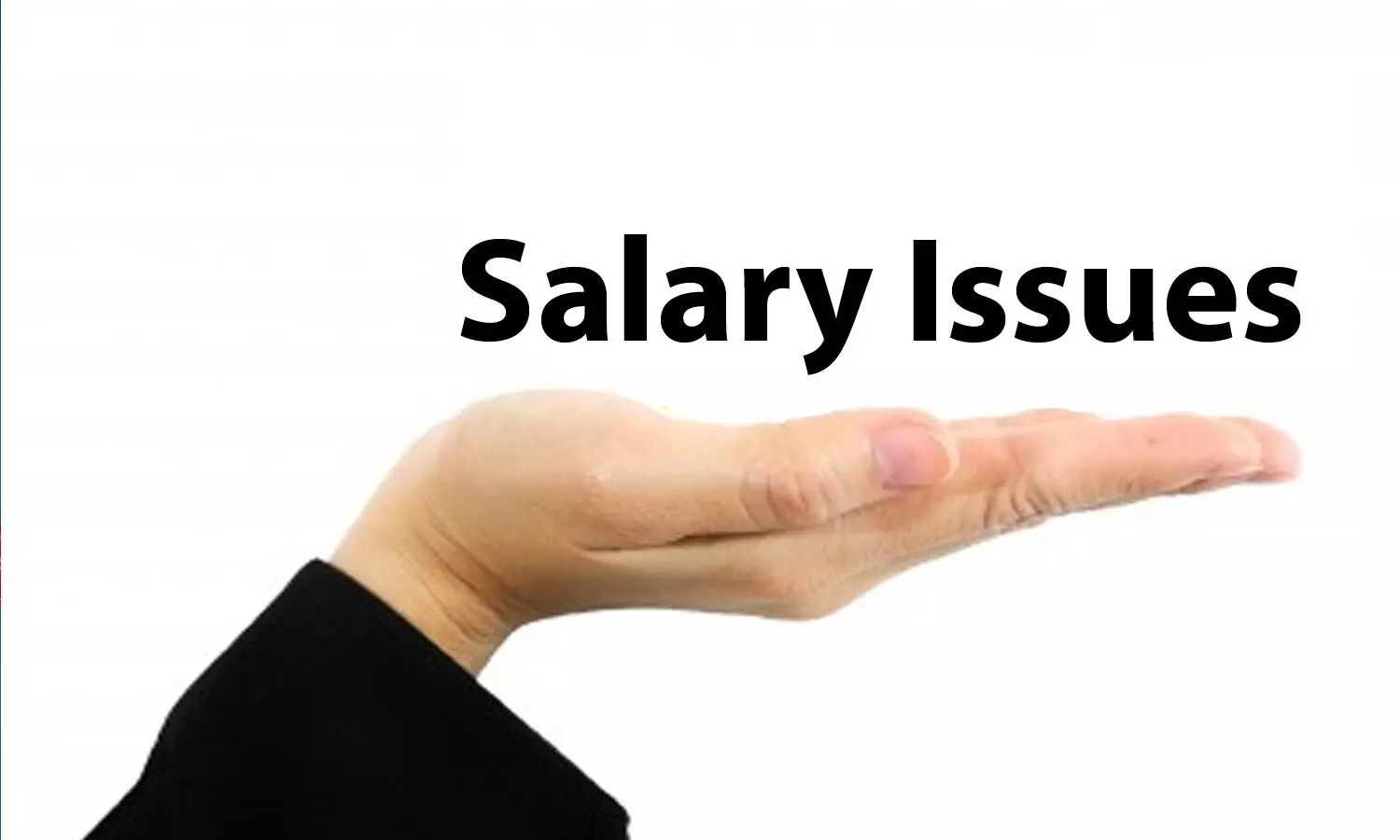 THIRUVANANTHAPURAM: The doctors attached to the Kerala Government Medical College Teachers Association (KGMCTA) across the State boycotted duty and stayed away from OP clinics and elective surgeries from 8 a.m. to 11 a.m. on January 29th in a protest against the non-execution of pay revision along with arrears pending since 2016. Moreover, specialist doctors boycotted work for 24 hours.
The association had earlier announced a three-hour boycott barring emergency services, including Covid duty on Friday. The Kerala government postgraduate medical teachers association (KGPMTA) too had called for a total boycott of work for 24 hours.

The KGMCTA warned that they will hold a 24-hour relay hunger strike (12 hours each) in all medical colleges on February 5. The association has further added, even after that if their demands are not given due importance, the association will hold an indefinite strike from February 9, 2021.
Read Also: Kerala Doctors plan Hunger Strike demanding Pay arrears due since 2016
"The faculty will go on a relay hunger strike from February 5 if Friday's token strike does not persuade the government to initiate talks with doctors and settle issues without delay. If the government does not announce a favourable decision, the entire faculty at Government Medical Colleges will go on indefinite strike from February 9 and boycott all services, except emergencies and COVID-19 care," the Kerala Government Medical College Teachers' Association (KGMCTA) said in a statement recently dunning the protest, quotes Hindu.
The doctors have demanded that authorities should take the necessary steps to give them their revised salary that has been due since 2016. They also want clarity regarding the arrears and allowances which they will be getting.
The association stated that the doctors of the Government Medical College, who were at the forefront of the COVID 19 pandemic, are dissatisfied. Even at the time of the 6-month salary cut, the doctors risked their lives to care for Category C patients and worked tirelessly.
KGMCTA state president Dr S Binoy told TOI that doctors will be forced to go for an indefinite strike from February 9 if the government is not ready to consider their demands. The doctors have been demanding the arrears from January 2016 when the pay revision was implanted. However, the government has not taken a favourable decision yet.
The association also said the anomalies in the entry cadre of doctors have also not been rectified despite repeated request. Finance minister Thomas Isaac through social media had said that the government will merge the arrears with the PF of the doctors. But he has been silent on the arrears from the allowances we have to get, said Dr Binoy.
Meanwhile, Dr Ajith Prasad J S, state president KGPMTA told the TOI that the government has not even considered to have a discussion with the representatives of the medical college doctors even after we issued the strike notice.