MP: MBBS student attempts suicide days after spouse ends life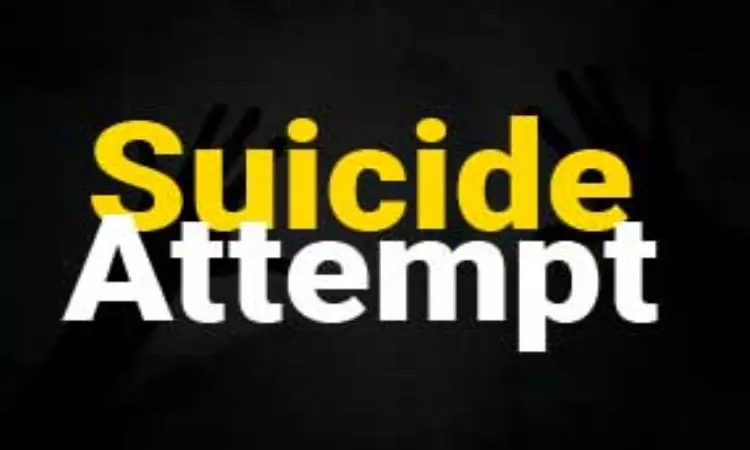 Indore: Unable to cope up with her husband's death, an MBBS student allegedly attempted suicide by jumping off from the third floor of a mall in Indore. The medico suffered multiple fractures and head injuries and is currently undergoing treatment in MY Hospital.

The horrific incident took place on September 11 afternoon and was caught on the CCTV camera of C21 mall. As seen in the footage, the student went to the third floor of the mall and climbed up to the railing. She stood there for at least 41 seconds when the staff noticed her. One of the staff attempted to rescue her, however, she jumped from the third floor.
As per various media accounts, the medico has been identified as a student pursuing medicine, who was married for around two weeks to a civic contractor in Ujjain. However, her husband committed suicide soon after.

After the death of her husband, the medico's father rushed to Ujjain to bring his daughter back to their home town in Faridabad. They traveled to Indore on Friday morning and stayed in a hotel as they had an afternoon flight. On their way to the airport, the medical student stopped by the mall and took the drastic step.
She was rushed to the nearby hospital and was admitted to the ICU. Her father later transferred her to MY hospital. It has been speculated that she took the drastic step following the death of her husband, who allegedly slammed his car in a tree and died on the spot. He had consumed 5 packets of poison that resulted in losing control of the steering that consequently let to his death.
Two letters were secured from him by the police, one addressed to Chief Minister Shivraj Singh Chouhan and the other to Home Minister Narottam Mishra. Apart from these, there was also another suicide note where he blamed two officials of Ujjain Municipal Corporation for his extreme step.
Also Read: Depressed over quarantine, COVID recovered doctor allegedly commits suicide

Police confirmed that in the suicide note he alleged that two officials of the Municipal Corporation were not releasing his 13 Lakh due amount and refused to sign the measurement book.

Chintamani police stations in charge, Mahendra Makasare confirmed that even before they could complete the investigation, the body was handed over to the family members for the funeral. His funeral was conducted before a further autopsy could be done, however, vomit samples were collected and sent for forensic examination.
A similar note was also found in the handbag of the medical student, stating that she wanted her last rites to be done with that of her husband, reports
TOI
.
Source : with inputs