11 Maharashtra medical colleges get new Deans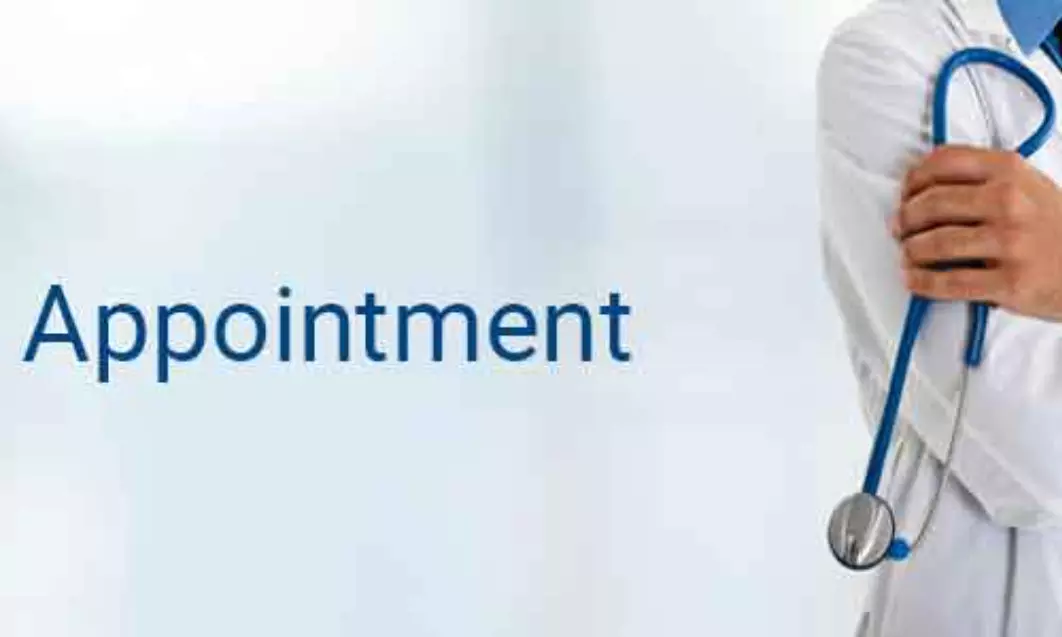 Mumbai: The Maharashtra government, in one of the biggest reshuffle in the medical education department, has appointed new deans for 11 government medical colleges, thereby filling the top posts that were lying vacant at several medical colleges in the state.

However, the Directorate of Medical Education and Research (DMER) has made these appointments on an ad-hoc basis and in these cases senior most professors have been shifted as professors with additional responsibilities.
These new deans have been appointed at government-run Sindhudurg Medical College, Alibaugh Medical College, BJ Medical College, Pune, Yavatmal Medical College, Government Medical College, Chandrapur, Indira Gandhi Medical College, Nagpur, Ambajogai Medical College, Osmanabad Government Medical College, Jalgaon Government Medical College, Kolhapur Government Medical College, and GMC Gondia, reports TOI.
Following this new reshuffle, Surgery professor Mukund Tayde will run Sindhudurg Medical College. In case of Alibaugh Medical college and BJ Medical college, skin-professor Mahendra Kurha and psychiatry professor Vinayak Kale have been appointed as new deans.
Yavatmal Medical College has found its new dean in former dean of BJ Medical college, Srinivas Shintre. Besides, the new deans for Chandrapur GMC, Indira Gandhi Medical College, GMC Jalgaon, GMC Kohlapur, GMC Gondia and GMC Osmanabad are- ENT professor Ashok Nitnaware, Bhavana Sonawane, Milind Fulpali, Pradip Dixit, Apurva Pawade, and Bhalchandra Murha respectively. Finally, Bhaskar Khaire has been appointed by DMER to run Ambajogai Medical College.
Also Read: Panel Recommends Nephrology Head Dr JP Tiwari as Next Dean for Goa Medical College, Govt to Decide

The Times of India in a recent media report had mentioned that the absence of full-time deans were affecting the routine affairs of the colleges and hospitals badly as top posts at several medical colleges including Government Medical College and Hospital (GMCH), Government Dental College and Hospital (GDCH), physiotherapy, and government Ayurveda colleges were lying vacant.

One of the deans had informed the daily that among the 15 medical colleges and three dental colleges 12 were being run on additional charge till Thursday and two of the three GDCHs in Maharashtra don't have a full-time dean.
The GMCH dean post became vacant in May when Dr Sajal Mitra resigned back in May. Following this, Dr. Sudhir Gupta has been acting as the in-charge of running the institution. Worse is the case of GDCH as the dean's post is lying vacant for more than four years, and Dr. Vinay Hazarey was the last full-time dean of the facility.
As per the daily, two professors in their departments had cleared the state-level selection process for the post of deans at these two institutes but they are yet to receive their appointment letter.
Meanwhile, the resident doctors at Indira Gandhi Government Medical College and Hospital (IGGMCH) were pointing out the poor state of affairs at the Surgical Complex till Thursday. Following this, on late Thursday evening, the medical education and drugs department released a GR and confirmed appointing Dr Bhavana Sonavane as the dean. The post of dean at the premiere medical facility was lying vacant as Dr. Ajay Keolia retired from the post this month.
Mentioning that the apex medical body in the state, DMER, also is being run by acting Director Dr. Dilip Mhaisekar, following Dr. TP Lahane's retirement, sources told the daily, "Ultimately, people are at the receiving end due to lack of decision making. The acting dean has full powers but doesn't get involved much, knowing that he may be removed any time. Also, when the delay is long, there comes a time when they stop paying attention to core issues."
Under these circumstances, the Maharashtra government has appointed deans on an ad-hoc basis at 11 medical colleges of the State, reports TOI. Medical education department officials have informed the daily that these are senior-most professors and have been shifted as professors along with additional charge of running the institutes.
"It is expected that soon, they will be appointed on a regular basis. It was for the first time in recent history of the medical education department that every medical college has a dean," one of the officials told the daily.
Further referring to the vacant post for dean at JJ Medical college, the official mentioned that for the time being Ranjeet Mankeshwar, who is holding the additional charge will continue to run the institute as no decision has been taken in this regard yet.
"Many senior deans and senior professors are vying for J J dean's post, but it is unlikely that Mankeshwar will be disturbed in view of his impressive performance. In the wake of the pandemic situation, though J J was not a Covid hospital, it dealt with more professionally for other diseases and procedures. Most VIPs, including the governor, CM, Sharad Pawar, Ajit Pawar and Amit Deshmukh preferred to take anti-covid vaccine at J J due to professional management and confidence in government hospital," he added.
Also Read: Andhra Govt appoints Dr B Vengamma as director cum VC of SVIMS Tirupati
Source : with inputs