8 Doctors of GMC Nagpur quarantined after treating patient who hid COVID-19 history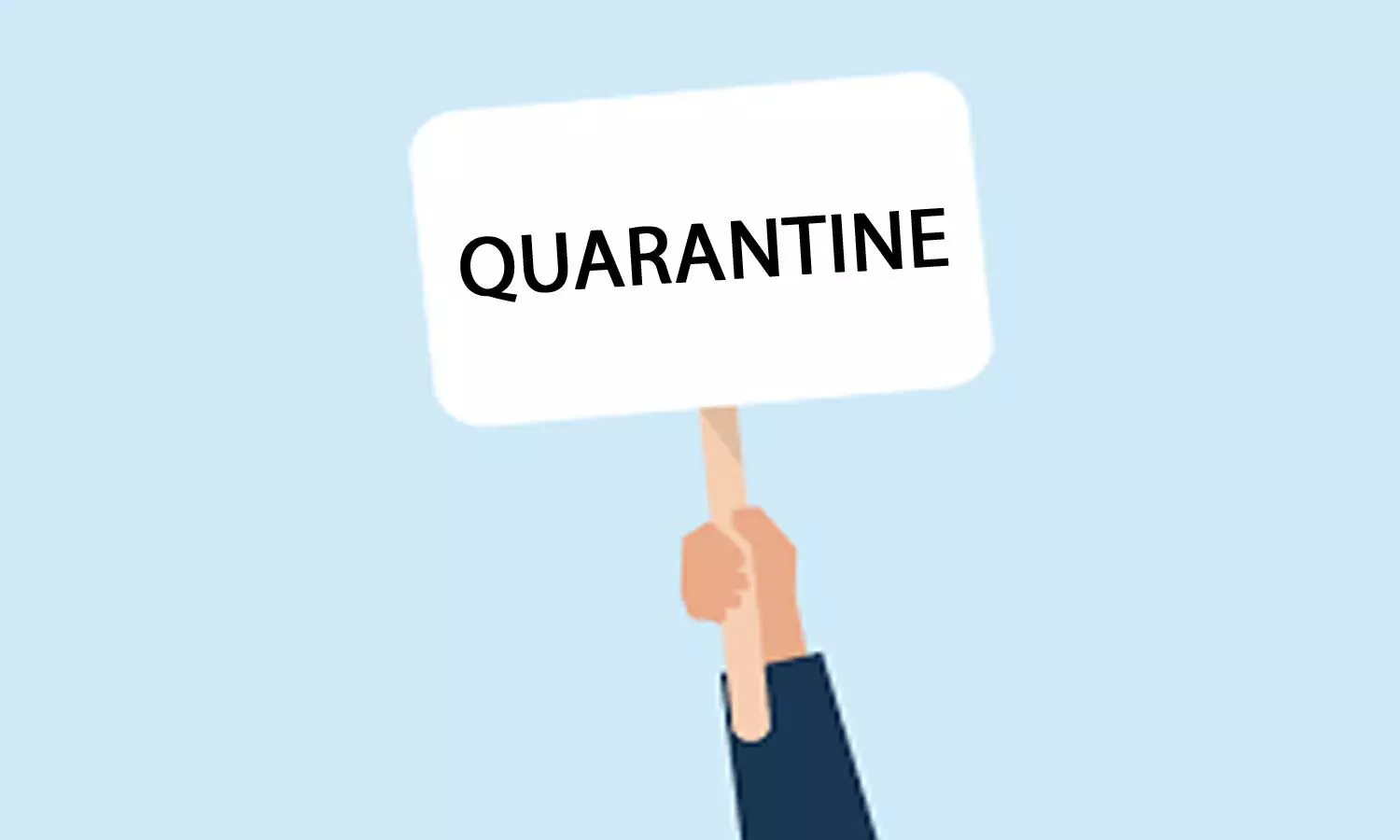 Nagpur - Eight doctors and four paramedics of Nagpur''s Government Medical College and Hospital were quarantined after they came in contact with a person who hid the fact that his younger brother was a COVID-19 patient and then went on to test positive himself for novel coronavirus, health officials said on Monday.
The 44-year-old patient was apparently brought to GMC Nagpur on Friday after being turned away by a private hospital in the city. Despite intitial inquiry by doctors, the man hid the fact that has brother was a coronavirus postive patient.
However, as the man continued to show symptoms, the doctors pressed the man to show correct history.
"Doctors suspected him on Saturday when he showed signs of cough, cold and fever because cerebrovascular patients usually don't show such symptoms. When the doctors pressed on, he divulged that his cousin had been admitted to the Indira Gandhi Medical College in Nagpur after being tested positive with coronavirus. At first, everyone present in the ward wanted to thrash him but the doctors present in the ward immediately shifted him to the isolation ward and sent his samples for testing," a doctor at GMC told Huffington Post.
The man, who tested positive for the virus on Sunday, was examined by the 12 medical staff at GMCH last week, an official said. Besides this he is reported to have come in contact with 30 medicos at the hospital's medicine department.
Read Also: Coronavirus in Gujarat: Medical college dean among 100 quarantined after Pathologist wife tests positive
Besides, a private hospital has also been sealed till further orders where this man, who suffers from paralysis, was admitted before being shifted to the government-run hospital.

Two people who tested positive on Monday here were also close contacts of this man, officials said.
Read Also: Jhansi gynaecologist begins practice breaking quarantine - Entire nursing home sealed; staff, patients quarantined-
As of now, Maharashtra accounts for the maximum number of coronavirus patietns in the country, with 302 active cases and 9 deaths.
Source : with agency inputs