COVID impact: Doctors host pre-wedding rituals at Sion Hospital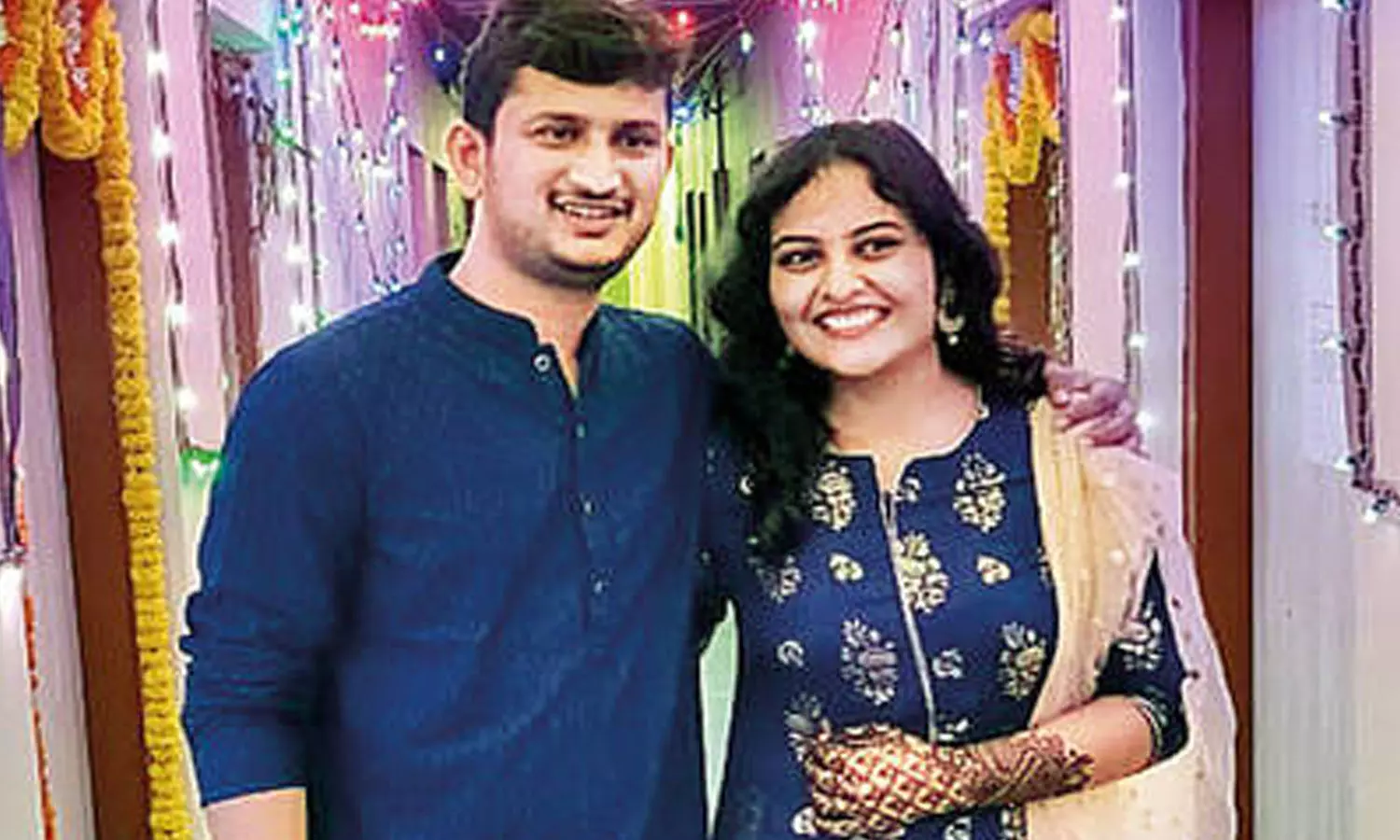 Mumbai: The 7th-floor hostel room of the Sion Hospital turned into a pre-wedding venue for two anaesthetists after their co-workers and friends decided to surprise them by holding the Haldi and Mehendi ceremony inside the hospital hostel premises itself so to not miss the occasion on June 29th. The duo got married on July 1st Doctors day.
According to a recent media report, two of the doctors of the hospital who were supposed to tie the knot on May were forced to postpone the wedding due to the COVID pandemic scenario. However, the doctors decided to get married in July. To make the occasion more memorable and special to them, their friends who also wanted the join the celebration gave them a surprise by organizing the Mehendi and Haldi in the hospital premise itself.
ALSO READ: AIIMS nursing officer cheated of Rs 34 lakh under pretext of marriage; accused arrested
The colleagues and friends of the couple decorated the room with twinkling lights and flowers and prepared it for the celebration.
Dr. Sarjerao Sonune and Dr. Rimpi Naharia, both 29, fell in love three years ago, when they came to Sion Hospital for post-graduation. Dr Sonune did his MBBS from GMC, Aurangabad, and Dr. Rimpi comes from Biwani in Haryana and did her MBBS from Kolhapur.
On June 29th the pre-marriage rituals were performed by the doctor couple; however, his colleagues ensured that preparation of the rituals had been done following the protocol of social distancing. They also informed that they had secured the permission of the authority to play some songs for a brief time as a part of the celebration.
Dr Sonune told Mumbai Mirror "we had planned to get married after our examinations. But now our examinations will be held in December. So we decided on not delaying the wedding. We had our Haldi and Mehendi in our new RMO hostel. Some of our friends are posted in Seven Hills and BKC COVID facility and their five rooms were vacant. Our colleagues decorated these rooms. We all maintained social distancing. The Mehendi function was held on June 29 and the Haldi was held the next day".
The couple has already tied the knot on the 1st of July at Naharia's family apartment in Virar. Very few of the relatives of both the parties attended the wedding. After taking the leave of two days only which included 1st and 2nd July, the newly married couple has already resumed their duties. Dr Sonune is serving in the emergency medical services while Dr Rimpi is working in the CT – MRI section. The entire Sion hospital is a Covid-19 facility.
Meanwhile, speaking to Mirror, Dr Avinash Saknure of MARD said, "This is the first time in the history of Sion Hospital that the hostel for used for a marriage function".
Source : with inputs