GMCH medico falls victim to acid attack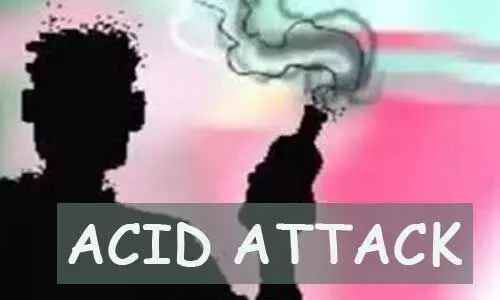 Nagpur: A team of doctors and medical students attached to Government Medical College and Hospital (GMCH) recently became of victim of a heinous crime wherein a man threw acid at them. Two were injured during the acid attack.

The police have reportedly arrested the 22-year old accused who is said to be "mentally challenged".
According to recent media accounts, the horrific incident took place around 12.30 pm on February 13th, when the doctors and the students were conducting the survey for health checkup camp in Saoner for the National Aids Control Organisation (NACO). The five-member team comprised three GMCH doctors, including a female lecturer and they, were being assisted by local health workers.
Read Also: Justice - 1-year jail for 3 culprits who assaulted paediatricians at CMC Ludhiana
Certain sources informed TOI that the attacker went close to the woman doctor-cum-lecturer, and passed an objectionable remark. As she retorted strongly and started walking away, the accused followed and threw acid aiming at her face from a plastic bottle. Her colleagues were standing next to her.

In a press release, police have informed that while the female doctor escaped unhurt, a few drops of the acid fell on a student and another woman standing nearby.
A patient accompanying the woman doctor too was injured on her lips in the attack, adds TOI
Locals, who had witnessed the incident immediately grabbed the youth and beat him. The police were alerted about the crime. Arriving at the spot and the officials detained the attacker. Both suffered minor injuries and were taken to the government hospital in Nagpur, where they were discharged after first aid.
The accused was arrested and booked under IPC sections 307 (attempt to murder) and 326-B (punishment for attempted acid attacks). Further probe is on, police stated to PTI.
Read Also: Caught on Camera: Mumbai doctor slapped, abused by patient kin after death of infant
Source : with inputs