Maha CET Cell releases Extended Schedule for Online registration, Document Verification for NEET PG Counselling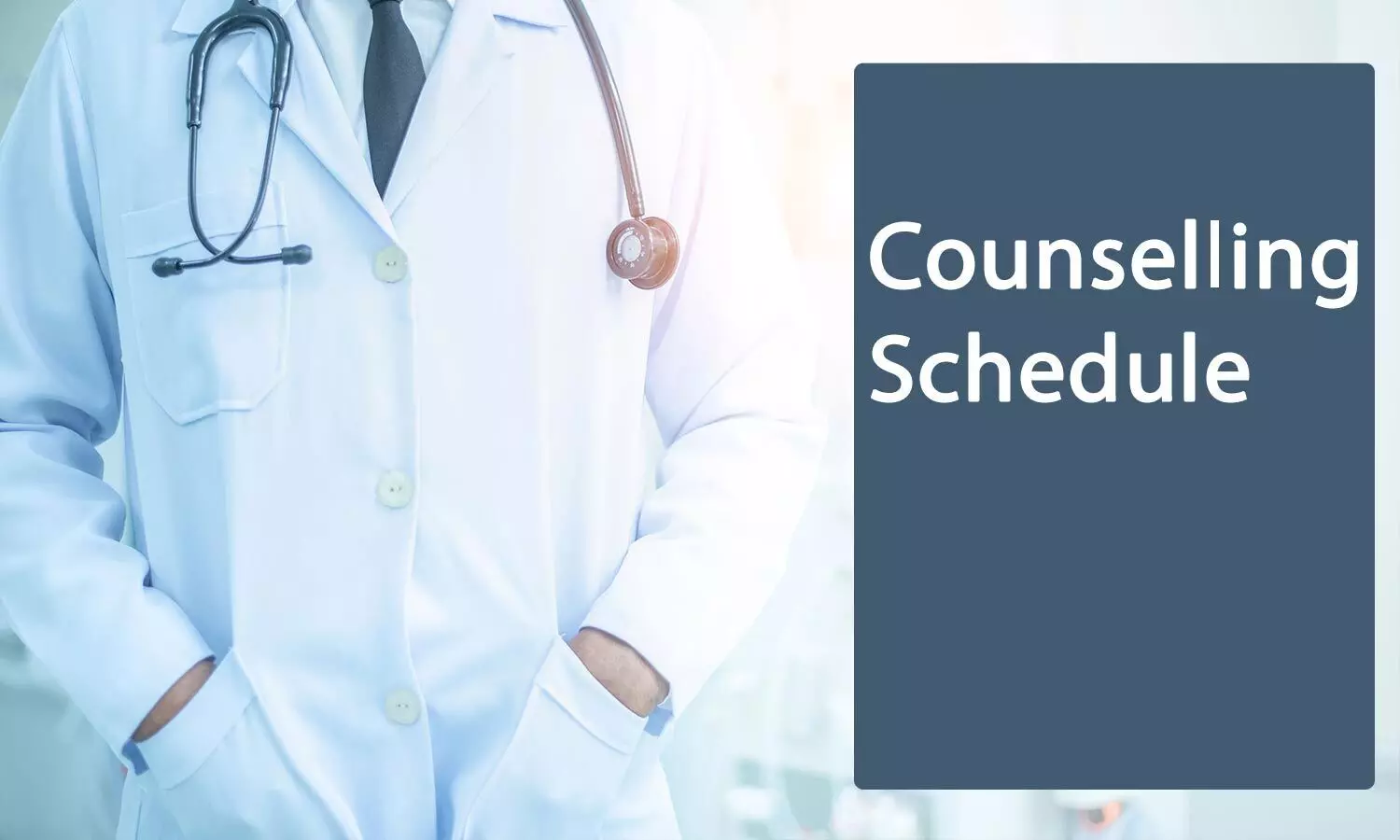 Mumbai: The Maha CET Cell has released the Extended Schedule for Online registration and Document Verification for NEET - PG - 2020 due to lowered cut off percentile.
In pursuance of the Medical Council of India and National Board of Examination decision to reduce the qualifying percentile & revised cut-off score for the academic year 2020-21 is as follows: -
Table No. 1
Category

Minimum qualifying criteria as per information bulletin

Cut-off-score as per qualifying criteria in the information bulletin

Revised minimum Qualifying criteria

(as directed by MoHFW)

Revised Cut-off- Score

1

2

3

4

5

General/ EWS

50th Percentile

366

30th Percentile

275

Reserved Category

40th Percentile

319

20th Percentile

230

Persons with Disability

45th Percentile

342

25th Percentile

252
Extended Schedule for Newly registered NEET PG - 2020 candidates for Academic Year 2020-21 :-

Table No. 2
Sr. No.

Activity

Date and Time

1.

Online Registration on www.mahacet.org

15/07/2020 (02.00 PM Onward)

to

17/07/2020 (Upto 2:00 PM)

2.

Payment of Registration fees through online payment gateway (Non- refundable) Rs. 3000/-

15/07/2020 (02.00 PM Onward)

to

17/07/2020 (Upto 2:00 PM)

3.

Uploading of all required documents after successful payment (as per NEET-PG-2019 Information

Brochure)

15/07/2020 (02.00 PM Onward)

to

17/07/2020 ( Upto 2:00 PM)

4.

Display List of the registered applicant on www.mahacet.org (including In-services, NRI & PWD)

17/07/2020 by 08.00 PM

5.

Display of vacant seats matrix for MOP UP - I round on

website

18/07/2020 By 06.00 PM

6.

Publication of Revised Combined Candidates Merit list

18/07/2020 after 08.00 PM

7.

Online Preference (Choices) filling Process of

Newly Registered Candidates

18/07/2020 (after 08.00 PM)

to 20/07/2020
The window of Online Registration/Application will be closed on 17/07/2020 (at 2.00 pm server time). No offline application will be accepted for the further process of admission. Candidates are required to fill the form well in advance to avoid the last-minute rush. They should not wait till the last date to fill the required information form. Any delay due to electricity failure or due to any other technical fault will not be considered by the STATE CET CELL. The NEET-PG-2020 Brochure for admission to Post graduation Medical Course has been made available on the website i.e. www.mahacet.org. Candidate should see the Instructions/ Notifications on the website for further admission process. No separate or individual intimation is sent to any candidate at any time till the end of the admission process.

All registered/eligible candidates supposed to upload all required documents between 15/07/2020(02.00 PM) to 17/07/2020(02.00 PM) for Postgraduate Medical Admissions. The Physical Document Verification of Selected candidates will be done to decide Eligibility or Non-Eligibility at the time of joining to respective college in the selection round(s). The Reserve category candidates who will fail to submit requisite documents as per respective category will not be allowed to join and will be considered as Open category or changed reserved Category for further rounds. Such candidates will be considered for selection in subsequent rounds on available seats as per merit and preferences filled by them, subject to full filling the eligibility criteria of Open category/change reserved Category.
Instruction to Person with Disability Candidates (PWD):
Those candidates who have marked/claimed as a PWD candidate in the online application, he/she has to upload/submit a certificate of disability at the time of registration as per the format published by Directorate General of Health Sciences (DGHS), New Delhi from medical boards listed in NEET PG 2020 Brochure page No 52.
Instruction to In-service Candidates :
Those candidates who have marked/claimed as In-service candidate in the Online application, should immediately contact their establishment so as to complete the formalities within the limited stipulated time.
Note:-
1) Candidates who have already registered need not reapply.
2) The eligible newly registered candidate's names will be added in the previously published General Merit List of NEET PG 2020. This revised combined merit list will be operated for the selection process in subsequent round(s).
3) For Preference Filling Process – Refer Rule No 14 of NEET PG 2020 Information Brochure.
4) At the time of joining to college, the candidate must submit all requisite and uploaded original documents. Final Eligibility of candidate will be ascertained during joining for admission at respective college.
5) If any candidate fails to submit essential requisite Original documents at the time of joining to college, then his/her admission will stand cancelled.
6) The revised MOP-UP round onward schedule will be published in due course. Therefore Mop-Up-I round onwards schedule as per Notice No. 15 is hereby cancelled.
For official notice , click on the following link:
https://medicaldialogues.in/pdf_upload/pdf_upload-131785.pdf