Maha: Doctor couple arrested in connection with fake vaccination scam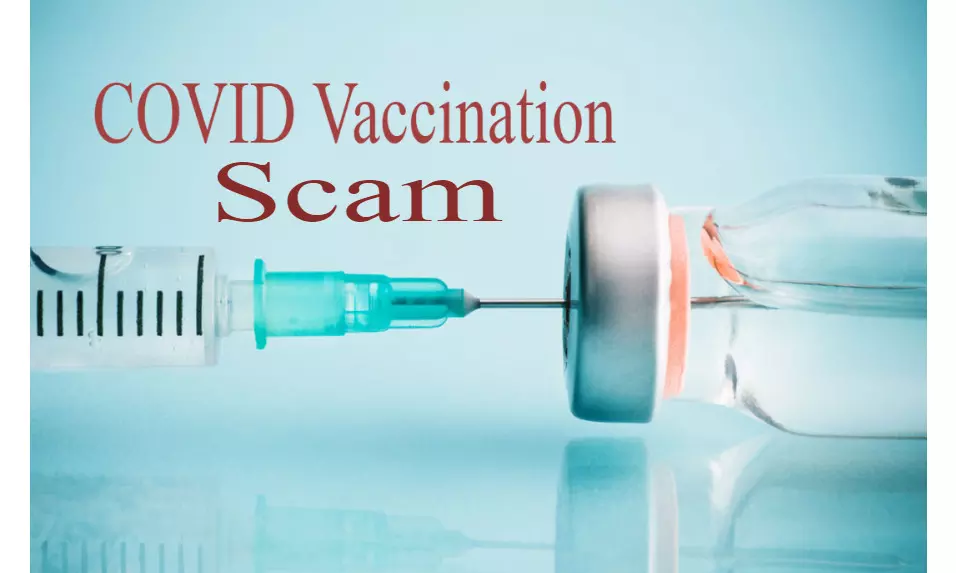 Mumbai: A doctor couple has been arrested under the stringent sections such as Section 308 (attempt to commit culpable homicide) of IPC on Thursday in connection with an alleged fake Covid-19 vaccine scam that put people's lives at risk.

The doctor couple has been identified as founder and owner of Charkop based Hospital. So far 8 FIRs have been registered against the doctor couple for arranging bogus vaccination camps and providing fake anti-COVID vaccines.
Police have already arrested 10 people in connection with the case.
ANI reports that as per a complaint registered by the residents of the society, on May 30, the management committee of Hiranandani Heritage had arranged a Covid vaccination drive for its residents and their in-house staff, including the security guards, drivers, and domestic help. The society has 435 flats, comprising three residential towers and around 390 residents participated in the drive.
The residents had in their complaint stated that a facilitator who claimed to be a sales representative from Kokilaben Hospital, negotiated with them for providing 400 vaccine doses on their society premises. They further stated that each dose cost Rs 1,260 and around Rs 5 lakh was paid.
It is learnt by the police that the hospital had received COVID-19 vaccine vials (17,100 Covishield and 6,250 Covaxin doses) from the Brihanmumbai Municipal Corporation (BMC) before April 30 because it had vaccination permission till April 2021 only.
However, as per the Additional Commissioner Dilip Sawant, "Even after the authorization ended on April 28, the hospital carried out camps without any MoU or intimation to BMC. One such camp was carried out at Malad's Bank of Baroda branch in association with key accused Mahendra Singh. Another camp was at a stocks advisory in Borivli."
Further, the hospital could not explain what was done with the balance stock.
Also Read:Mumbai: Doctor accused in Covid-19 vaccination scam seeks pre arrest bail

They also arranged a fake vaccination drive for Hiranandani housing society residents and on May 26, they arranged a fake vaccination camp for employees of two branches of an insurance firm. As per sources, the hospital saved some of their vials.
"Some vials had the vaccine and some were empty. These vials were given by the hospital to the accused, who later administered them to the Hiranandani housing society residents," police sources as quoted saying by ANI.
Explaining the modus operandi, police clarified that the accused doctor couple used to arrange used vials or fake doses for another accused doctor who ran a training institute out of their hospital. The other accused doctor then filled the empty vials with saline water and hand them to the key accused Mahendra Singh who arranged the vaccination camps, reports
Times of India
.
After the police probed and questioned one of the students who was a part of the doctor's training institute. He disclosed that 9 other students were also trained on how to administer the saline water shots. He claimed that they have allegedly been assured good grades in practical exams if they participate in the bogus camps. Two other students have been booked but not arrested.
Meanwhile, a police officer further told the daily that "Rs 1,000 each was charged from beneficiaries and Rs 1.16 lakh collectively swindled. Four fake certificates were given. Five were initially involved. The ninth FIR will be filed soon about 220 employees of talent management platform Kwan Talent being given shots. The gang roped in data-entry operators from BMC's Nesco centre and private hospitals for misusing hospital logins and keying in data of beneficiaries for generating certificates. No senior doctor from these hospitals is involved."
Police added that all the accused kept in touch and continued their financial transactions. Rs 12.44 lakh has been seized by the investigators and the bank accounts of two of the accused have been frozen as well. 114 forged vaccine certificates have been recovered from the car which the accused used to carry the fake vaccines.
"We have applied stringent sections such as Section 308 (attempt to commit culpable homicide) of IPC as people's lives have been put at risk. Another section applied attracts life imprisonment," stated Joint Commissioner, Vishwas Nangre Patil.
Source : with agency inputs