Maha: Doctors, Nurses refuse to rejoin CoEP Jumbo Centre citing 50 percent pay cut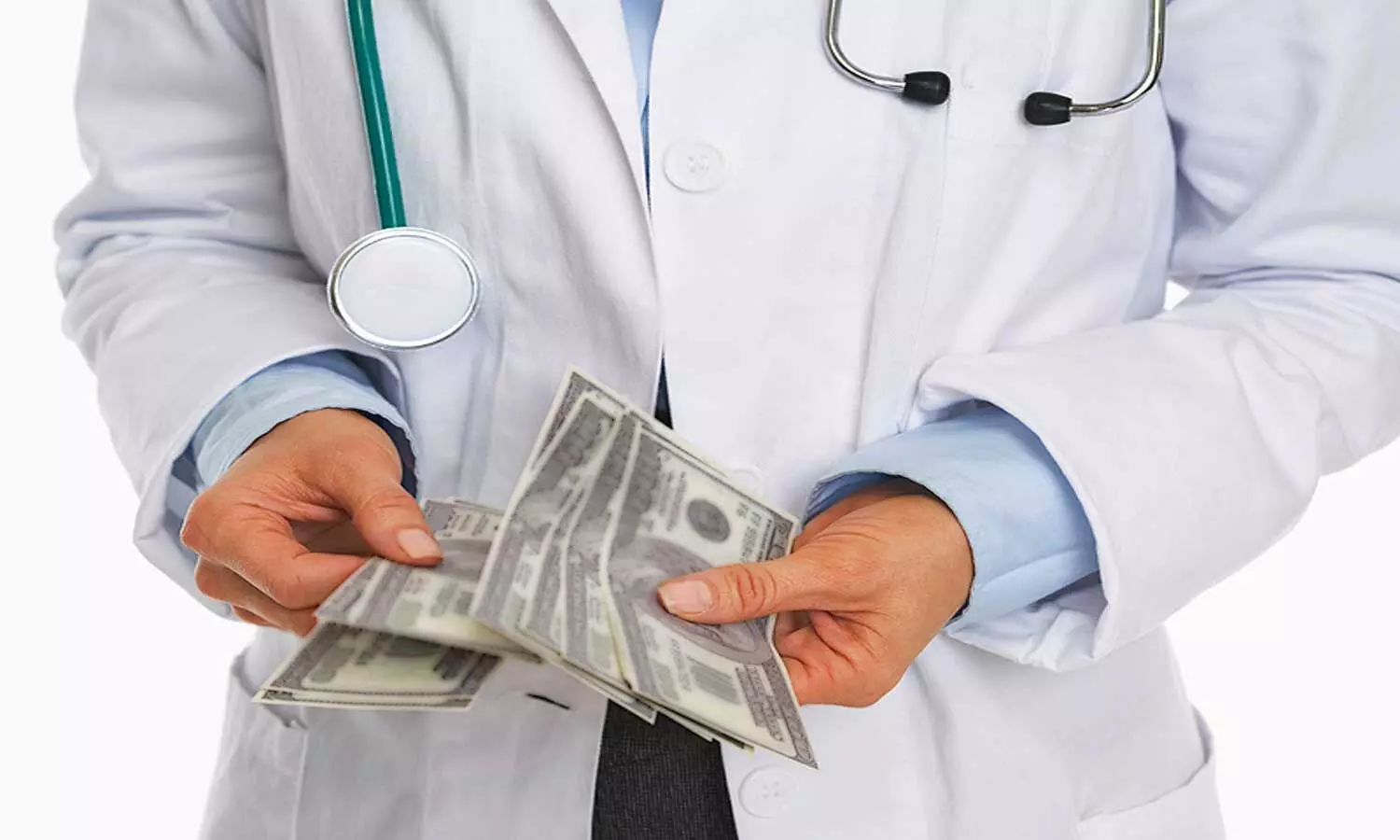 Pune: Claiming that the salaries offered this year by Medbros, the agency that runs the Covid-19 Jumbo facility at College of Engineering, Pune (CoEP) are 40 to 50 per cent lesser than last year, several doctors and nurses, who served amidst the pandemic last year have denied joining it again and risking their lives for heavily compromised salaries.

Adding to the plight amid the rising new cases, those who are working at the facility are overworked. This has led to a situation where one doctor is being forced to take care of hundreds of patients at the same time.
Pune Municipal Corporation (PMC) recently decided to reopen its jumbo Covid facility to deal with the surging Covid-19 cases in the State. It contacted the staff who worked there last year. However, they have denied risking their lives in exchange for so little salaries than what they were offered last year.
Also Read: Pune: Doctor held for demanding Rs 1,500 bribe to issue antigen test report

Expressing their concern, one of the doctors being offered the job informed Pune Mirror on condition of anonymity, "Last year, when there was a surge in cases, PMC had come out with an advertisement for doctors, offering salaries in the range of Rs 70,000 to Rs 90,000 for work at the jumbo centre. But when they contacted me a few ago to come back to the centre, I was offered only Rs 45,000. I felt this is very little for a doctor — the new offer is nearly 50 per cent of what I was getting on COVID duty during my previous stint here."

Questioning the logic of risking getting infected in exchange for lower salaries when they are being offered more for non-covid duties at the private facilities, another doctor asked, "We are working with some private hospitals where we get better pay for non-COVID work. How can the agency expect doctors to join the jumbo facility at far lower salaries when we all will be at the highest risk of getting infected by the virus? Apart from that, the contract with the agency to work at the centre would be for three to four months only. Why would anybody leave their existing workplace to work for just a few months, that too on lower salaries?"
Not only doctors but nurses have also refused to join the jumbo facility as well. They have cited not only low salaries as the reason but also the fact that this year, they have been told to take care of food and accommodation by themselves.
"Last time, the agency gave free accommodation and meals to all nursing staff. We were also getting decent salaries. Since we did not have to spend on accommodation and meals, there was a lot of saving. This time, they stated that we will have to make our own arrangements for accommodation and meals. If that is the case, we will end up spending all our compromised salaries on these facilities. Naturally, many of us have refused to resume work," added one Nurse, who was also a part of the facility last year.
Meanwhile, amidst the skyrocketing numbers of new cases, and the reluctance of doctors and nurses to join the centre, the existing doctors have expressed their concerns regarding the tremendous work pressure.
Describing the situation, one such employed doctor informed the daily, "There are around 30 COVID-19 patients at the intensive care unit (ICU) here, and around 250 in the general wards. However, there are not enough doctors to look after them. At the ICU, there is only one doctor on night duty. If three to four patients' health deteriorates, it will be extremely difficult for that one doctor to treat them all at the same time."
However, Pune Mirror has reported that a team of doctors who are potential hires at the centre have contacted Mayor Murlidhar Mohol and pleaded for his intervention.
When asked about the same, Mohol informed the daily, "The doctors expressed their concerns, which we will verify. The running of the centre has been given to an agency and it should make the necessary arrangements for doctors and nursing staff. However, if there are any issues being faced by medical staff, we will send a notice to the agency and ask them to explain their stand on the said concerns."
Also Read: Explosion at Markandeya Sahakari Hospital oxygen plant in Solapur, 1 dead
Source : with inputs