Maharashtra: Doctor booked after 15-year-old patient alleges sexual assault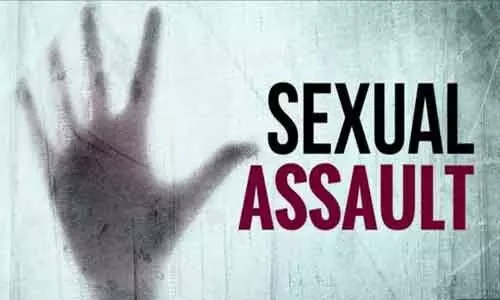 Maharastra: A Bhiwandi based doctor has been booked under the charges of allegedly sexually assaulting a 15-year-old minor patient. The case was registered against the doctor on Thursday at Shantinagar police station. According to the police, the investigation is on and the doctor is still at large.
As per the complaint registered by the patient, she alleged that she had visited the doctor for consultation when he allegedly misbehaved and sexually assaulted her. The girl also alleged that the doctor threatened her not to disclose the matter to anyone.

According to a recent media report by HT, on July 30th the patient accompanied by her mother paid a visit to the doctor for consultation. After two days, the patient was still suffering from cold and fever, and hence, she again visited the same doctor accompanied by her younger brother. According to the patient, though she and her brother reached the clinic quite early, they were made to wait until the last patient left. After that, she alleged that the doctor had instructed the compounder to go outside the clinic by making some excuses. Similarly, he made her brother leave the clinic on the pretext of bringing more money. Alleging molestation, then the patient stated that after finding her alone, the doctor allegedly closed down the clinic and sexually assaulted her.
As quoted by the
Hindustan Times
, the minor had stated that While patients were called according to turn, the doctor made her wait till the end. After the last patient left, he allegedly asked the compounder to bring something to eat and called the girl inside. Later, he asked the girl's brother to bring more money and locked the clinic. He then sexually assaulted the girl and threatened her against saying a word about it to anyone."
The case was registered after the minor explained the whole story to her aunt the next day. After that, the police registered a case against the doctor under the Protection of Children from Sexual Offences (Pocso) Act and section 376 (sexual assault) of the Indian Penal Code. The investigation is still going on regarding the incident and the police are still trying to catch the absconding doctor who has been accused, adds the daily
Source : with inputs