MUHS Sticks to Offline Mode despite repeated requests from MBBS students seeking online examinations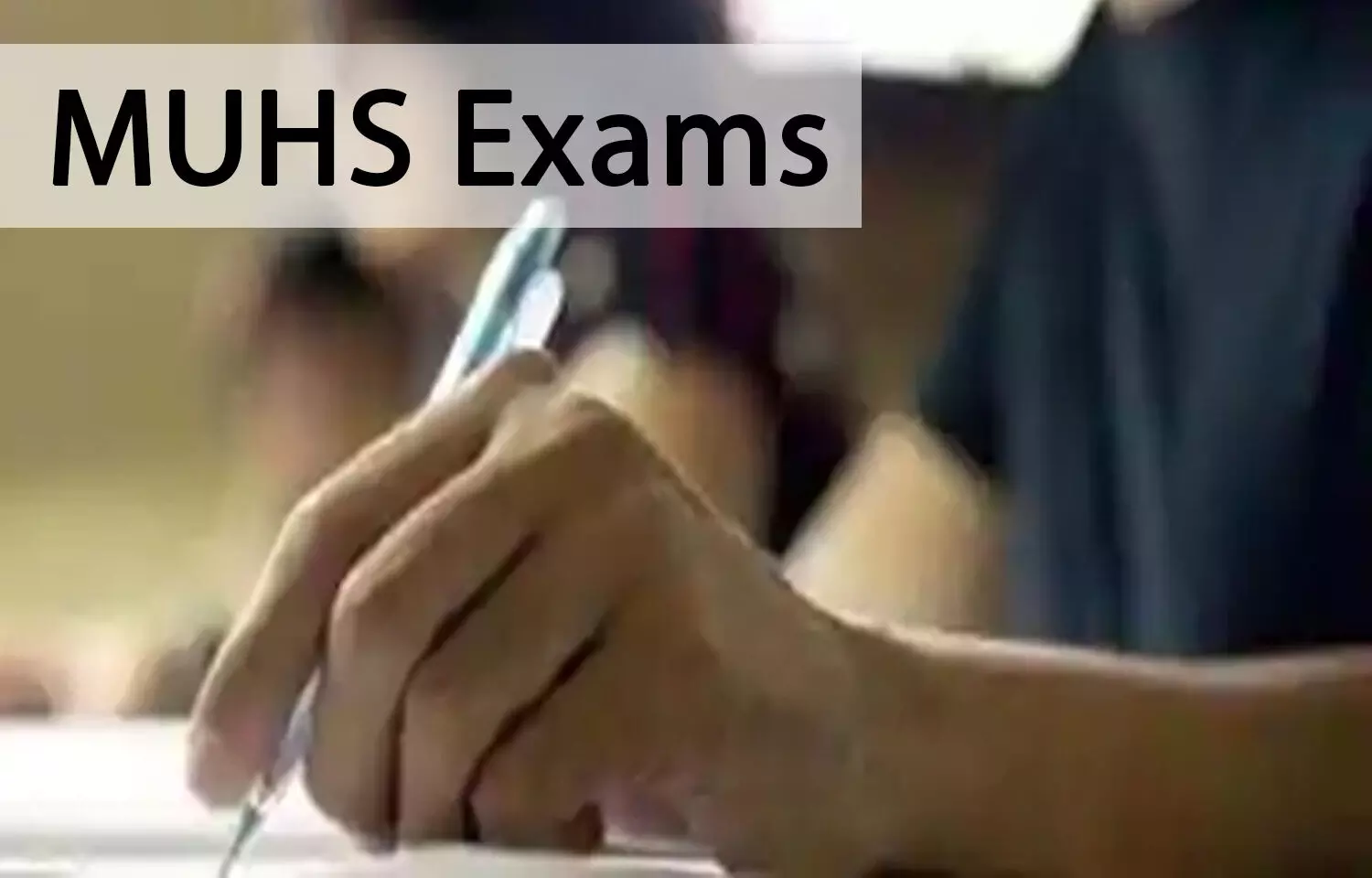 Mumbai: Although the examination is almost knocking at the door, the second and third-year MBBS, dental, and paramedical students, pursuing medical education under the Maharashtra University of Health Sciences (MUHS), are continuing their appeals before the concerned authorities to hold the exam on online mode. However, paying no heed to the objections of the students, MUHS is fixed at its decision to hold the exams, scheduled to commence from June 10, via offline mode.

The students have already submitted a letter to MUHS pointing out the situation where more than 3,000 students pursuing their medical education under the University have tested positive for the novel coronavirus, or have a family member affected with it. Apart from this, the students also pointed out how this decision to hold offline exam would compel them to fly back to Mumbai amidst the pandemic.
Medical Dialogues had earlier reported that Medical Education Minister Amit Deshmukh had earlier clarified that exams would not be cancelled, deferred, or conducted via online mode. It was further confirmed by the minister that after deferring the exams three times, Maharashtra would ultimately hold the exams of MBBS students from 10th June to 30 June in offline mode and it would not be deferred any further.
The students on the other hand, along with signing online petitions also approached the authorities of Maharashtra University of Health Sciences (MUHS) and stated that conducting online examination amidst the recent surge in the number of COVID cases in the state can prove fatal to the medical students.
Also Read: MBBS exams will not be held online or deferred any further, says Maha Medical Education Minister

In fact, the students took to Twitter to voice their objections. The State President of National Student Union of India (NSUI) recently wrote on Twitter, "Met @AmitV_Deshmukh ji today at Mantralay and gave him a memorandum on behalf of @nsui to postpone or take the #muhs exams online from 10th June in Maharashtra."
Another user wrote, "Shocking to know that MUHS has declined the request of students appearing for UG exam to conduct the examination online. I must remind the authorities that the students above mentioned are the future of medical science and lives of medical students matter. #muhsonlinexam."
Speaking to Free Press Journal about the situation, a student said, "I am scared to return to Mumbai from my native in Ahmednagar. The number of coronavirus cases is going down in Mumbai but it is still risky. The Chief Minister of Maharashtra Uddhav Thackeray has himself announced that we should not let our guard down. But on the other hand, medical students are being pushed to take several risks and appear for exams amidst such crisis."

Another student from the All India Medical Students' Association (AIMSA) on request of anonymity told the daily, "If exams for all other major UG programmes can be conducted via online mode, why are medical students forced to appear for offline exams. We are going to work on the frontlines in the near future, our lives should not be risked at this stage. India needs more doctors and paramedics considering the pandemic situation."
MUHS, however, has confirmed conducting the exam via offline mode following all the Covid-19 standard operating procedures (SOPs) and protocols. While commenting on the matter, a senior official from MUHS told the daily, "Conducting exams via online mode will be difficult for several students and therefore exams will be conducted in offline mode. Medical colleges and institutes have started implementing safety measures. All Covid-19 SOPs and precautionary measures will be initiated at medical college hostels too."
Also Read: MUHS issues Guidelines for conduct of Winter 2020, Summer 2021 Examinations
Source : with inputs