Relief to Divyang Medicos: MUHS to allot 20 minutes extra per hour in UG, PG exams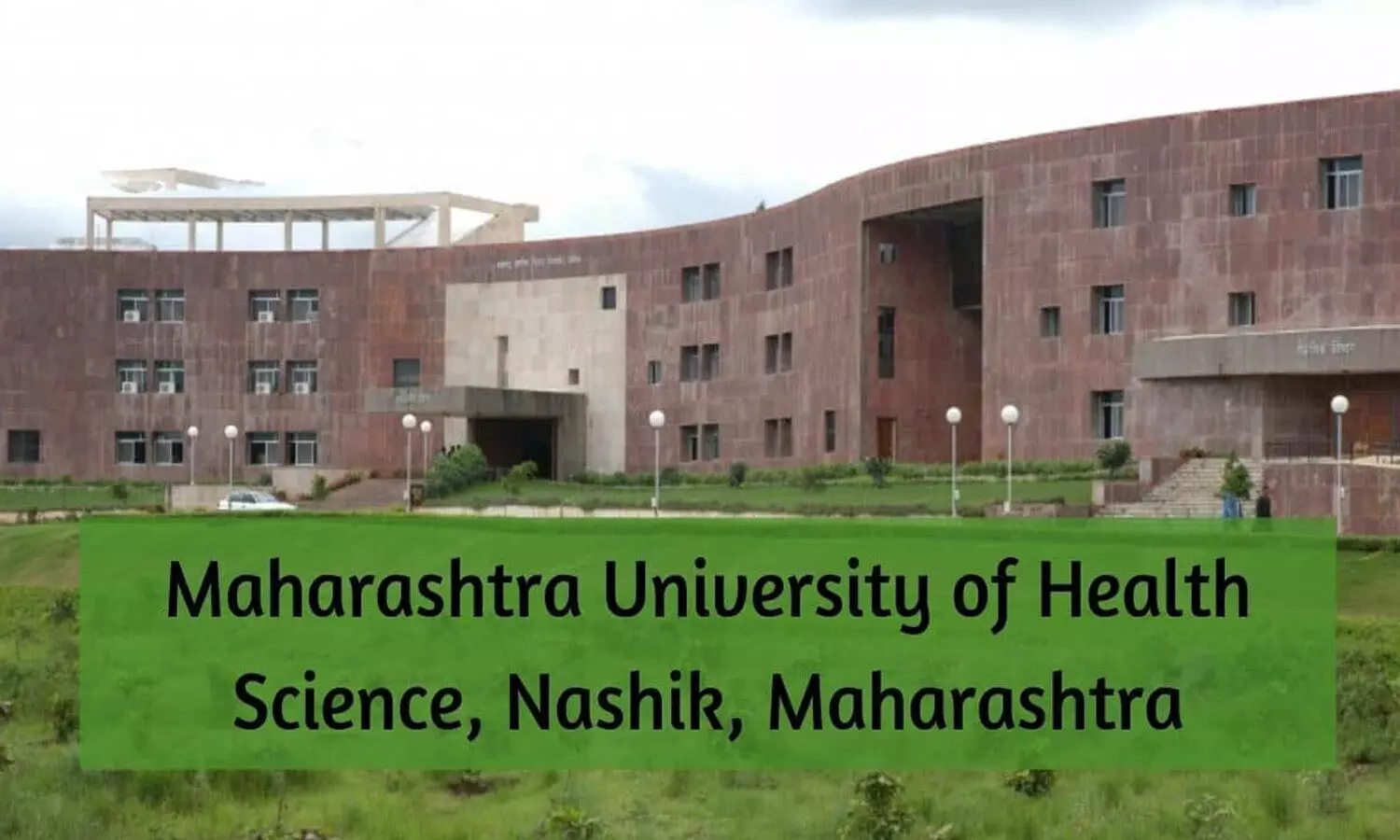 Maharashtra: In a major respite to differently-abled medical students, the Maharashtra University of Health Sciences (MUHS) has decided to grant the medicos 20 minutes extra time per hour while writing the examination.
In this regard, MUHS has issued a directive declaring the rule of allotting extra time for the differently-abled medicos in internal, external, and practical examinations for undergraduate (UG) courses as well as for the postgraduate (PG ) courses. The new circular by MUHS allowing more time in the exams to the 'Divyang' or differently-abled medicos has already been sent to all the Deans and Principals of medical institutions.
Prior to this, the Medicos used to get 30 minutes extra for the whole examination; however, after the circular of the MUHS, they will be getting 20 minutes extra per hour.
Also Read: MUHS Defers Conduct Of Internal Assessment Exams Of 1st MBBS Batch 2019
The directive elaborates on the disabilities under Divyang category include Blindness, Low Vision/Partial Blind, Leprosy Cured persons, Hearing impaired - deaf and hard of hearing, Intellectual Disability - Mentally Challenged, Slow Learners; Mental Illness, Autism Spectrum Disorder, Cerebral Palsy, Muscular Dystrophy, Chronic Neurological Conditions, Specific Learning Disabilities, Multiple Sclerosis, Speech and Language Disability, Thalassemia, Haemophilia, Sickle Cell Disease, Multiple Disabilities, Acid Attack Victim, Parkinson's Disease.
A similar move was taken by Nagpur University also previously where extra numbers were granted to the blind students. Dr. Mishra, a prominent figure of the Medical Council of India (MCI) first came up with the idea of awarding extra marks to students suffering from color blindness.

Expressing on the same, Dr Misra told The Hitavad, "till 2016 the disability considered was of 40% below the waist. The entire disability act was not implemented so the students with above disability after producing a certificate issued by the medical board used to get admission to health sciences courses. After 2016 everything got changed and rules of disability were modified. In Nagpur University I had moved a proposal to allow one-hour extra time to blind students. That benefited lot of students. Before that the students got very little time."
Dr. Sofia Hussain Azad, Head, Department of Occupational Therapy (OT) at Government Medical College and Hospital (GMCH) also supported the decision and told the daily that "There is a quota of 1 percent in medical admissions and these students used to face the problem of the time slot. They got very little time for writing the examination. 20 minutes per hour is a good time for these students."
For more details click on the link below-
https://medicaldialogues.in/pdf_upload/pdf_upload-132995.pdf
Source : with inputs