Principals of Punjab Medical Colleges now called Director Principals, get more admin powers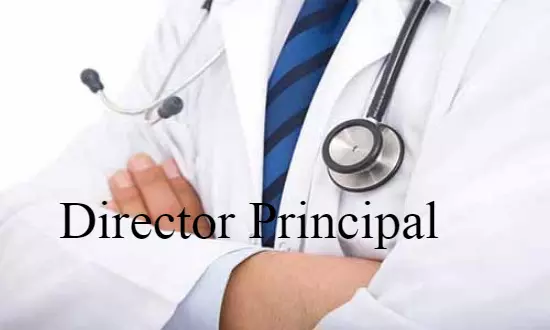 The move comes following the earlier decision in 2019 of creating a post of "Director" in all medical colleges and hospitals
Chandigarh: In a bid to give more administrative powers to the Principals of the Government Medical Colleges of the state, the Punjab Government has issued orders to change the post of Principal Government College as Director Principal.
With this decision now the Principals of the Medical Colleges Amritsar, Patiala, Faridkot and Mohali would act as Director Principal of these medical institutions. This decision was today taken in the high-level meeting held under the chairmanship of Mr. Om Parkash Soni, Medical Education and Research Minister.
The move comes following the earlier decision in 2019 of creating a post of "Director" in all medical colleges and hospitals
Read Also: Prinicipals, Medical Superintendents At Punjab GMCs To Report To Directors, Govt Sanctions New Post
Disclosing this an official spokesperson of the Punjab Government said that Mr. D.K Tiwari, Principal Secretary, Medical Education and Research Department, Dr K.K Talwar, Advisor Punjab Government for Health and Medical Education, Dr. Raj Bahadur, Vice-Chancellor, Baba Farid University of Health Sciences and principals of the government medical colleges of the state.

Read Also: Punjab approves creation of 550 posts in GMC Patiala, Amritsar
The spokesperson said that in the meeting deliberations were also held to give weightage as per merit to those PCMS doctors who complete MD to post them as senior residents so that newly inducted doctors get more to get experience and medical colleges get S.R services for one more year.
Mr. Soni also instructed the Principal Secretary of Medical Education and Research to check the feasibility of starting OPD services at the medical colleges during evening time so that the working citizen can avail health services after office hour.
Read Also: Punjab: Upgradation of emergency, cleanliness services in medical colleges ordered
In any medical college, principal of the college is the Chief Executive of the College & Hospital.
Medical Dialogues had earlier reported that about the government decision that Government medical colleges in the state of Punjab, will no longer be headed by principal s and medical superintendents, but by "Directors" from now on as the government is now moving to create a superlative post to this effect.
The move came in light of the frequent clashes between the two top posts of government medical colleges. Each government medical college which also is attached to a hospital has two top bosses. While the post of principal looks after the medical college and teaching issues, the Medical superintendent is in charge of the patient care and hospital facilities. Many times, the two heads fall in conflicting positions in the process of decision making.
It was then decided that Government medical colleges in Punjab will now be supervised by the "directors," and the two will report to the Directors