Punjab: 2 health officials siphon Rs 75 lakh from NHM accounts, suspended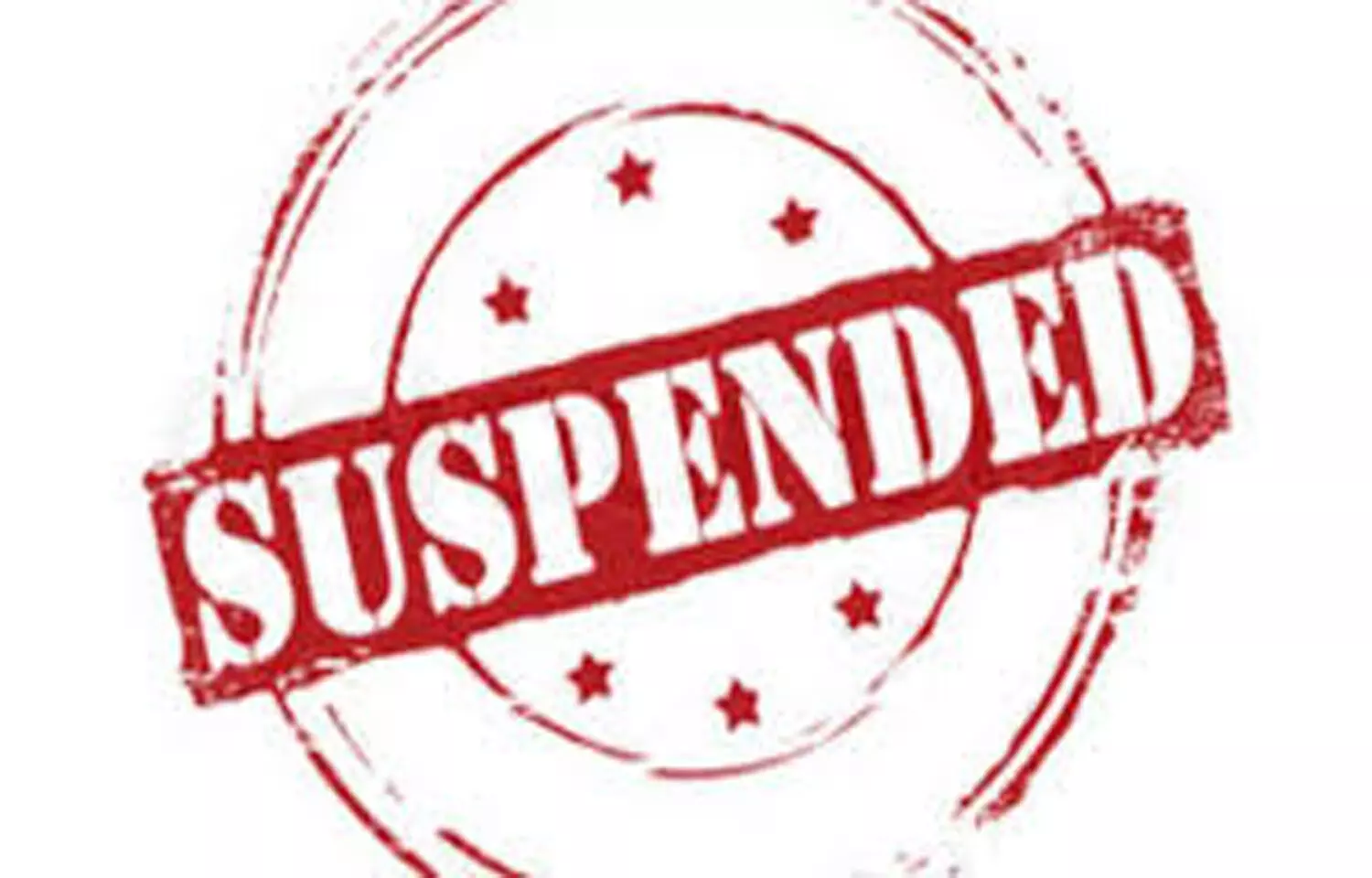 Punjab: The Punjab government has suspended two health officials of the National Health Mission (NHM) for allegedly siphoning off Rs 75 lakh from the accounts of NHM during the Covid-19 outbreak.

As per media reports in The Tribune, the officials have been identified as Finance Director, Neeraj, and accountant Mandeep Kaur, who were caught during a department inquiry and a special audit carried out by the audit wing.
Apart from withdrawing money from the NHM account, they also transferred an amount of around Rs. 8 Lakh to their own bank accounts, reports The Tribune.
Also Read:Over 500 NHM staff on indefinite strike demanding equal pay for equal work

The two had allegedly been withdrawing cash from the NHM account since the financial year, 2019-2020 and 2020-2021. However, a probe was ordered into the issue on the orders of the former Health Minister Balbir Sidhu who was given a tip-off. An official inquiry was conducted by the Punjab Health Systems Corporation Director.

However, even before the inquiry was conducted, the internal audit cell of the government had conducted a special audit and these two officials used to reportedly withdraw a large sum of money from the NHM accounts in the name of emergency requirements like payment to labor, transportation, etc.
Like this, around Rs. 25 lakh were spent on work which was not authorized by anyone, Rs 8 lakh were transferred to their accounts, an extra amount of Rs 17.45 lakh was withdrawn, cash of around Rs 15 lakh was withdrawn which had no entry, Rs 3 lakh withdrawn in the name of making payment whose details were eventually deleted from the software, Rs 1.5 lakh withdrawn in the name of giving cash incentive during Diwali and a payment of Rs 17.54 lakh was made which did not follow any General Financial Rules.
Kaur told The Tribune that she was a junior officer who was simply following the directions of her senior officer, while, Neeraj refused to give any comments on this issue.
After the incident came to the surface, NHM Managing Director Kumar Rahul stated that appropriate actions would be taken against the officials after he goes through the inquiry report in detail.
The two officials had submitted Rs 40 lakh to the National Health Mission account. The salaries of the officials had been attached by the government and they were told to report to the office of the Director, health services, reports The Tribune.
Also Read: Forged Bills, certificates: Medical Reimbursement Scam busted in Assam
Source : with inputs