Over 500 NHM staff on indefinite strike demanding equal pay for equal work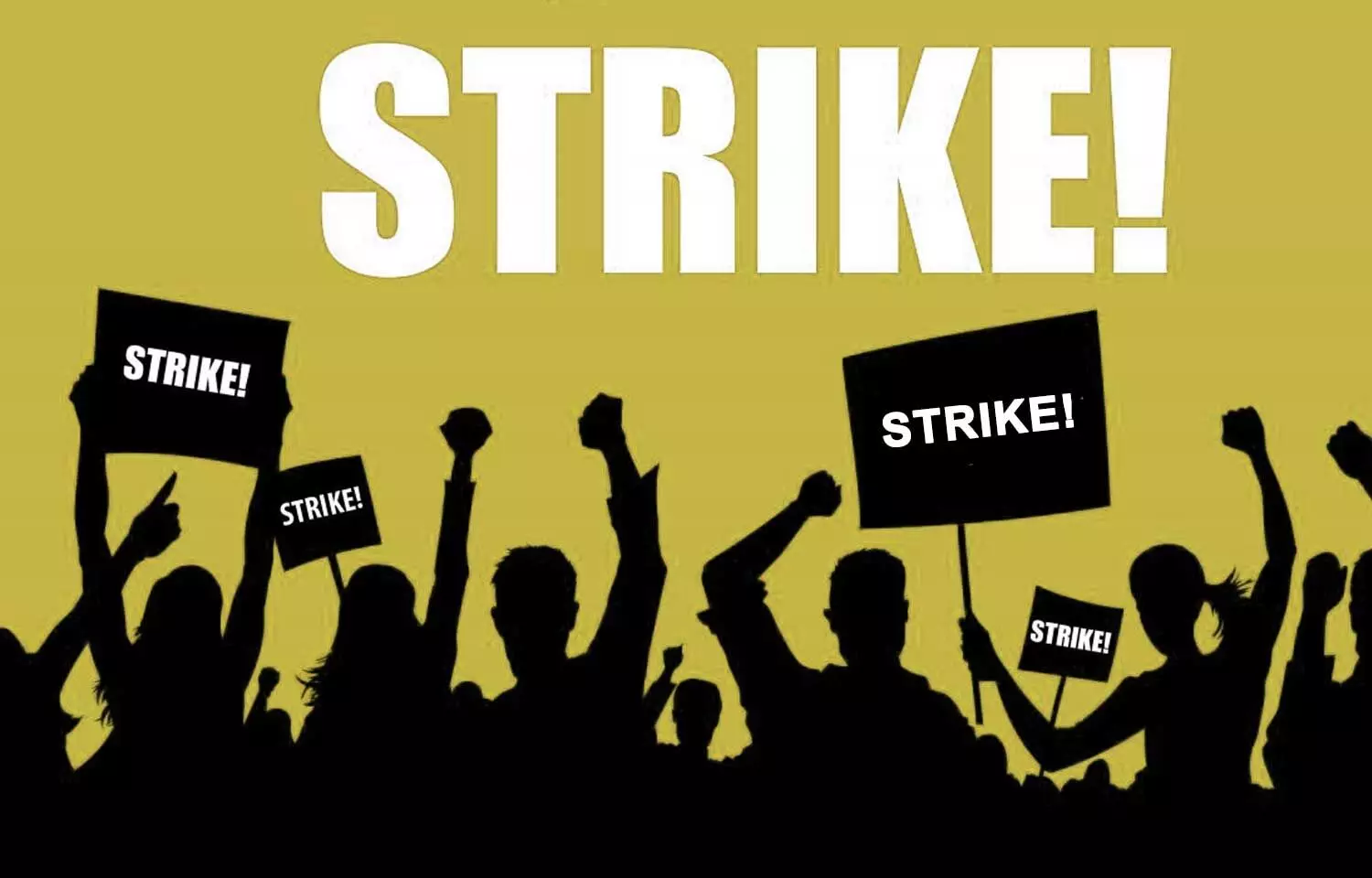 Chandigarh: Over 500 National Health Mission (NHM) employees working under the Chandigarh health department went on an indefinite strike to press for their demand of getting equal pay for equal work.

A mass protest at Government Multi-speciality Hospital-16 was held on Tuesday, wherein, the protestors pointed out that they have been working under a significantly lower pay scale for years.
The protesting employees initially planned a two-day-long agitation and later gave an ultimatum to the director, health services, and other higher authorities of the Chandigarh administration about prolonging the strike.

As per recent media accounts, all paramedical and managerial employees of NHM including a nursing officer, pharmacy officer, ANM, lab technician, dental technician and other class IV employees participated in the protest. The employees went on a six-hour-long strike and marched from the OPD to the emergency department and they raised the issue about the discrimination of wages with NHM employees.
On Tuesday the NHM employees gathered outside the administration block of Government Multi-Specialty Hospital (GMSH), Sector 16, and staged a protest so that the central government and the UT director, health services take note of their demands, reports
TOI
.
Explaining their demands, Amit Kumar, general secretary, NHM Union told
Hindustan Times
, "Since 2013, NHM employees in Chandigarh have been working below the pay scale of DC wage rate. However, in other states, they are getting better monthly pays. Despite several protests, our demand of getting a fair wage for our work has not been met by the central government or the director."
He further added, " Initially, we had decided to hold a protest march for only two days, but looking at the officers' approach, we have decided to go on indefinite strike. All health services rendered by NHM employees will remain suspended from 9 am to 3 pm daily, until our pay is hiked." He also mentioned that Tuesday was ante-natal check-up day at all dispensaries, but the check-up was affected as all the protesting ANMs were not available. Thus, the Covid vaccination drive and routine consultation for pregnant women faced a serious drawback.
"Health services will remain affected on Wednesday and non-Covid vaccination drives for children will also be suspended in a few dispensaries. We will intensify our protest if our demands are not met," said NHM employees. Health centres in Mauli village, Raipur Khurd, Daria and Khuda Lahora remained shut on Tuesday.
"We have written a letter to the Centre requesting them to either increase the annual NHM budget for UT or to give us approval for hiking their salaries from the UT administration's budget. We are waiting to hear back from them", said NHM mission director, Dr Amandeep Kang. She added, "We had given their last two years incentive of 7% each this time, which they had not been getting."
According to a daily, UT adviser Dharam Pal also assured that he will take steps to address the issue. "I had a discussion with the health secretary and the DHS. The administration will approach the Union government and I will be writing a letter to the Centre shortly", added Pal.
Source : with inputs