Forged Bills, certificates: Medical Reimbursement Scam busted in Assam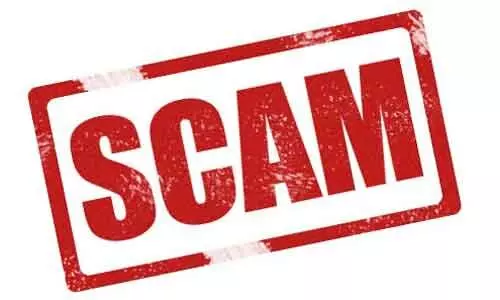 Guwahati: Busting a major medical reimbursement scam, the Assam Police has recently arrested a health department employee who allegedly forged signatures of state-level medical referral board members for claiming reimbursement against fake medical bills.

The official, who works at Khanapara State Dispensary in Guwahati was produced before the court of the chief judicial magistrate, Kamrup and he has been taken into police custody for seven days for investigation.
Apart from this health department employee, around 41 officials of different government departments including 34 from Assam Power Distribution Corporation Limited (APDCL) have also been found to be involved in the scam. They allegedly siphoned off more than Rs 1.46 crore rupees by forging medical referral certificates and other documents in the name of getting medical reimbursement, adds TOI.
Gauhati Medical College and Hospital (GMCH) has filed FIR against those 41 officials from APDCL, department of elementary education and department of finance.
A case has been lodged against all 41 accused under Sections 120B (criminal conspiracy), 468 (forgery for purpose of cheating), 471 (use of a forged document or electronic record as genuine) and 472 (making or possessing counterfeit seal with intent to commit forgery) of the IPC. However, other than the health department employee, anyone else hasn't been arrested yet.
The state-level medical referral board includes Gauhati Medical College and Hospital (GMCH) principal as the chairperson, GMCH superintendent as the member secretary and three members. In order to get the benefit of medical reimbursement, a government employee needs to submit a medical referral certificate, approved by the medical board along with the medical reimbursement bills to their own departments.
Also Read: Scam caller hacks dermatologist phone, swindles Rs 2.4 lakh from bank account

"From assistant general manager (AGM) to Grade-IV employees have been found involved in availing of medical reimbursements by forging signatures of the member of the state-level medical referral board, former chief general manager (human resource) and the managing director of APDCL. While the bills never reached the office of the CGM, HR and MD, the officials received the medical reimbursement amount," an APDCL source told TOI.

Until now, the company has recovered more than Rs 90 lakh of the total funds that was siphoned off. Among the 34 APDCL employees, one is AGM, two are junior engineers and others are Grade-III and Grade-IV employees.
As per the latest media report by the Times ofIndia, Dipjyoti Dadhara, officer in charge of Bhangagarh police station has told the daily that the kingpin of the scam must be aware of the entire procedure of how to obtain a medical referral certificate.
"More government officials are likely to be in police net soon in connection with the forgery case. The investigation has been intensified. Gauhati Medical College and Hospital authority and other departments are cooperating in the investigation," he added.
Meanwhile, News Live TV has reported that APDCL has already suspended 27 employees for allegedly being involved in the scam that was going on since 2017.
Also Read: Medical Science University VC resigns after alleged irregularities in Madhya Pradesh medical exams
Source : with inputs