Scam caller hacks dermatologist phone, swindles Rs 2.4 lakh from bank account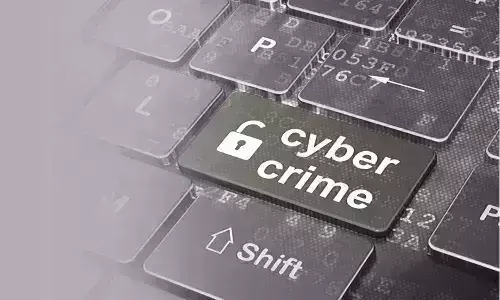 Chennai: Falling prey to a scam call, a dermatologist lost Rs 2.4 lakh after she installed an unknown app on her phone sent by the unknown caller and updated her KYC details under the pretext of keeping her SIM card active.

The doctor
thought it to be the customer care number of the mobile phone operator and
received the call. She was then asked to install an app and pay Rs 10 for identification of her sim.
The suspect sent a link for QPay and asked her to update her KYC details via the app.
However, after installing an app, the miscreant allegedly hacked her phone, got her KYC details, and stole the amount from her bank account.
Subsequently, the doctor has filed a complaint against the suspect at Anna Nagar police station.
The doctor has been identified as a dermatologist in Anna Nagar, who received a call from an unknown number and thought it to be a customer care number of the mobile phone operator. According to
The Hindu
, the so-called operator gave her a few instructions stating that she must follow the steps to continue her sim card services. The culprit asked her to download the Qpay App and transfer 10 rupees to her phone as it was a necessary protocol for confirming her identity.
The doctor followed the instructions but after the money was transferred and the receipt was given to her, to her extreme shock, she got messages on her cell phone giving her a one-time password for transferring rupees Rs1 lakh, Rs 90,000, and Rs 50,000 within few minutes. Before she could understand the whole scam, the scammers hacked her phone and secured the OTPs after which they took almost Rs 2.4 lakh from her account, reports the daily.
The number from which the suspect called appeared to be an internet-enabled voice call. "It is surprising that Rs 10 got transferred into the account of the service provider and then the caller starts accessing my phone. After securing data from the phone, I discarded the SIM."
The dermatologist confirmed that neither did she shared any identity details, debit card credentials, Card Verification Value (CVV) number with the suspects nor did she provided them the OTP. "It is clear that once I transferred Rs 10 via net banking on QPay, the accused took control of my phone even while I was on the call updating him about the payment details," the doctor told the daily.
A search on Truecaller app revealed that the number belonged to "Vi Ekyc Office".
Source : with inputs