Punjab: IMA to observe medical Bandh in protest against Clinical Establishment Act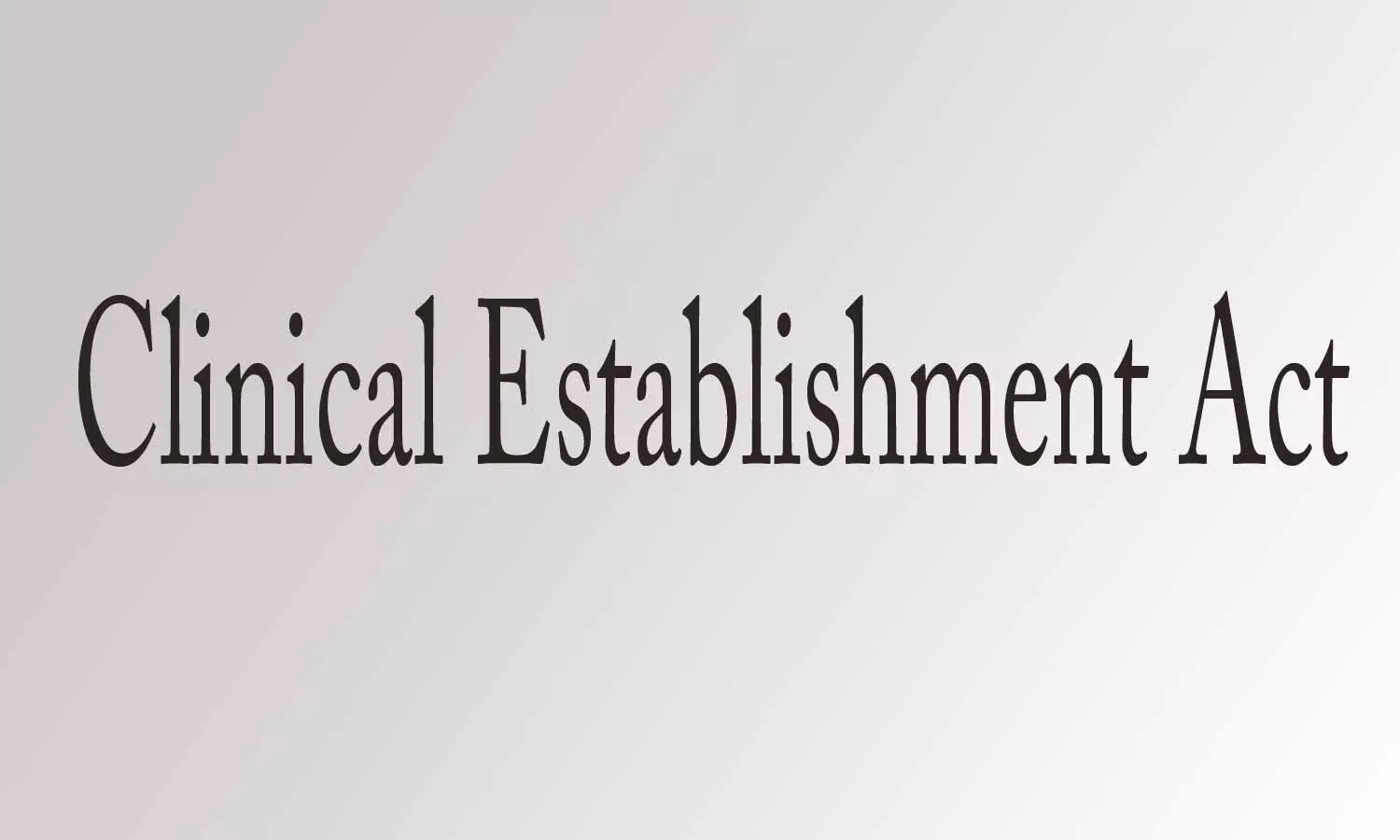 Punjab: In strict opposition against the implementation of the Clinical Establishment Act (CEA) in the state of Punjab, the Indian Medical Association has decided to observe a complete medical bandh on June 23rd. The association has already submitted the memorandum to the additional deputy commissioner in this regard.
CEA is a health regulation act which governs all the medical service providers and Healthcare facilities. It was proposed in 2010 and came to effect from 2012. However, States or union territories which have their own acts were exempted from it and Punjab was one of those States where it was not effective until authorities recently decided that it will be applicable on all the health care facilities of Punjab as well from July 1 2020.
Medical Dialogues had earlier reported that intensifying its frontline battle against Covid-19, the Amarinder Singh government in Punjab had notified an ordinance to bring private clinical establishments into the ambit of its fight against the pandemic.
The notification, under subsection (3) of section 1 of the Punjab Clinical Establishments (Registration & Regulation) Ordinance, 2020, brings all clinical establishments having capacity of more than 50 beds under the provisions of the ordinance. He said the ordinance would provide a mechanism for registration and regulation of clinical establishments in a professional manner, to ensure compliance of minimum standards of facilities and services, as well as transparency in the functioning of these establishments for fair and proper delivery of health services to the common man.
Read Also: Punjab notifies act to bring private hospitals with 50 beds and more into ambit of coronavirus battle

IMA demanded that CEA should not be applied for Punjab health care. Showing condemnation against the same, the association had recently organized a meeting at IMA house where they tear down and burnt the copies of Clinical Establishment Act. Irked with the state government for not paying heed to its demands, the Punjab chapter of IMA has hence, announced a complete shutdown of private health facilities on June 23.
Dr Manoj K Sobti, chairman Joint Action Committee Punjab state governing Council stated "we are opposing this act completely. If no one listens to our demand, then a Punjab state governing council meeting will be held on June 28 to write the father quotes of action."

According to the IMA, Doctors of Ludhiana, they already have Punjab medical council(PMC), National Medical Council(NMC) in Punjab and introducing CEA will only increase their problems. Sunil Katyal, president of Ludhiana told TOI "the act was completely uncalled for and wrongly timed. Doctors are already governed by the Punjab medical council, National Medical Council, Hospital buildings are governed by building regulations and norms and many hospitals are getting irritated to the NABH. The introduction of this act will achieve nothing extra, except for the harassment of doctors."
Doctor Dhiraj Agarwal, honorary secretary, IMA Ludhiana stated "this act is totally against people, patience, poor people and doctors. It will lead to an increase in hospital charges and treatment cost. The private Healthcare delivery in Punjab is already of high quality as witnessed by the fact that more than 70% of patients seek treatment from private hospitals than from government hospitals. The states where it has been implemented does not show any improvement in health care delivery", reported a daily.
Former IMA President Dr Rajendra Sharma also commented on the act and said that the implementation of the act can not be accepted as it might not harm state government hospitals but will be a problem for private hospitals and at a time like this when the country is already fighting again a pandemic situation, it will only increase their problem in providing services.
Message By Dr. Rajender Sharma (Past President IMA Punjab) on Clinical Establishment Act#IMAPUNJAB #INDIANMEDICALASSOCIATION #DrRajenderSharma

Follow Us
Facebook : https://t.co/eBwmfWsnGJ
Youtube : https://t.co/f5ooYnGRlY
Website : https://t.co/JXqu2qC0SV pic.twitter.com/dQ5q4sMuHC

— IMA PUNJAB (@ImaPunjab) June 2, 2020
Meanwhile, the association recently took to twitter calling all the doctors in the state to join the protest.
https://t.co/7lORgoi9G6
Dr. Paramjit Mann (State Secretary) IMA Punjab Appeals to #Doctors for Joining the Movement Against CEA and Save #Healthcare https://t.co/JXqu2qC0SV@CMOPb @capt_amarinder @ImaPunjab @JagbaniOnline @drharshvardhan @PunjabGovtIndia @PmNarenda pic.twitter.com/npSEj8z0NM

— IMA PUNJAB (@ImaPunjab) June 13, 2020
Source : with inputs