Action against Govt Hospital nursing staff, other after dance video during duty hours goes viral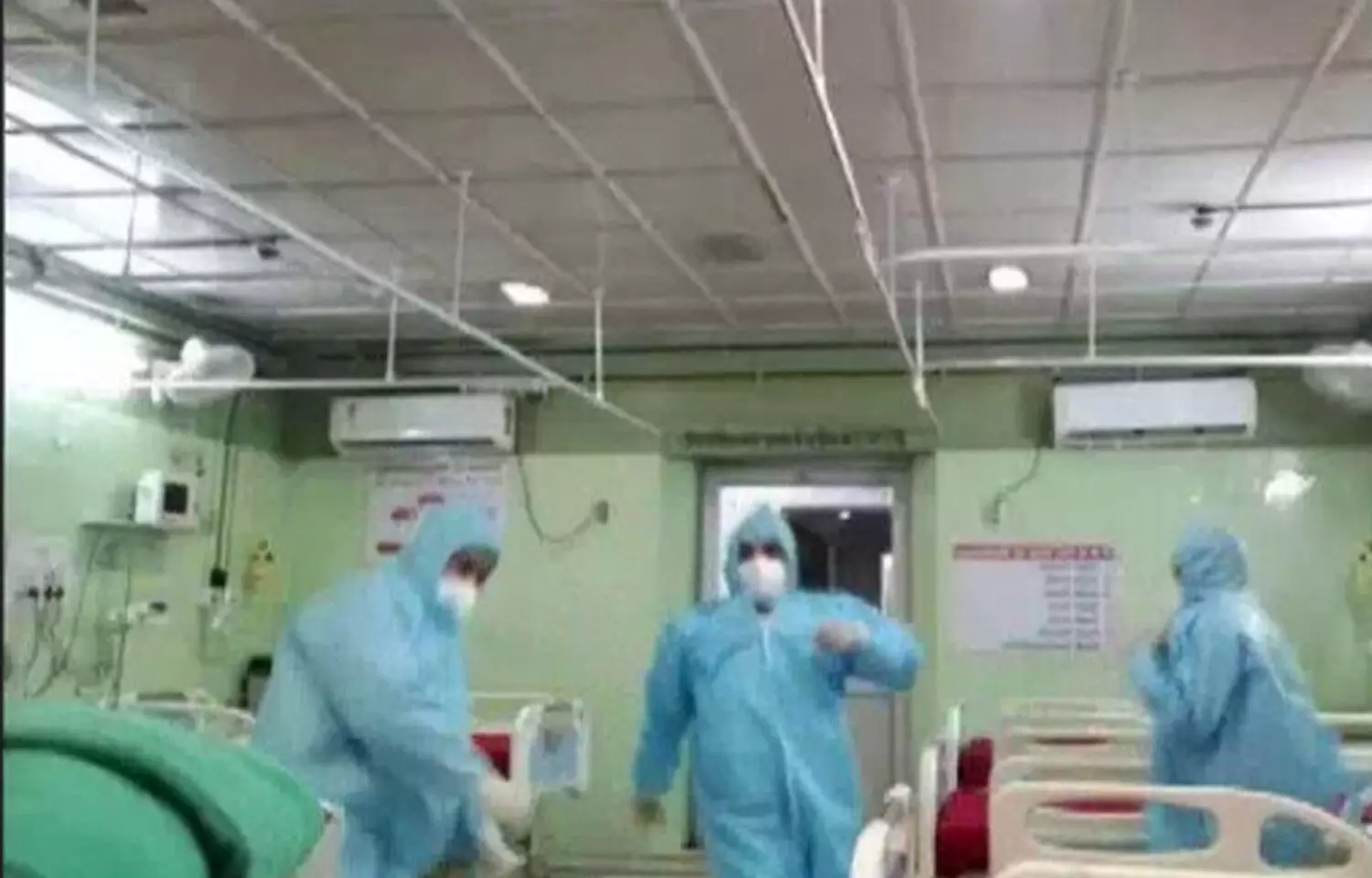 Jaipur: Taking action against three healthcare workers including two nursing staff, the administration of government-run Rajiv Gandhi Hospital, Alwar has sacked one, while transferred the two of them to other wards after a video went viral where the trio is seen dancing in the surgical intensive care unit (ICU) wearing personal protection equipment (PPE) kit during the duty hours.
The hospital administration has constituted a three-member panel to probe the matter.
This came after a video was shared on social media where the trio was spotted dancing on loud music in the surgical intensive care unit, wearing protective gear during the dance. The ward was vacant and without any patient during the time of the video which was shot at night between Monday and Tuesday.
As soon as the video came to the notice of the administration, they took immediate action against the workers. While the authorities relieved the contractual sanitization worker of his duties and terminated him, the two nursing staff were shifted to a trauma centre and medicine ward.
Also Read: Dancing Corona Warriors: These 60 doctors will certainly put a smile on everyone's face!

As per a recent media report in the Times of India, the hospital informed that the ICU was reserved for covid-19 patients but as there were no significant cases and the number of COVID cases was also decreasing, the ward was converted into a surgical ICU.

Commenting on the incident, Dr. Sunil Chauhan, principal medical officer of the hospital told
Times of India
, "A three-member committee has been formed to investigate the matter. The committee has been asked to file a report within 24 hours."
ANI recently shared the video on Twitter with the caption, " COVID warriors cheer patients by dancing in the surgical ward of Rajiv Gandhi Hospital."
Source : with inputs