PG Medicos of Coimbatore Medical College observe protest, demand reduction in workload, stipend hike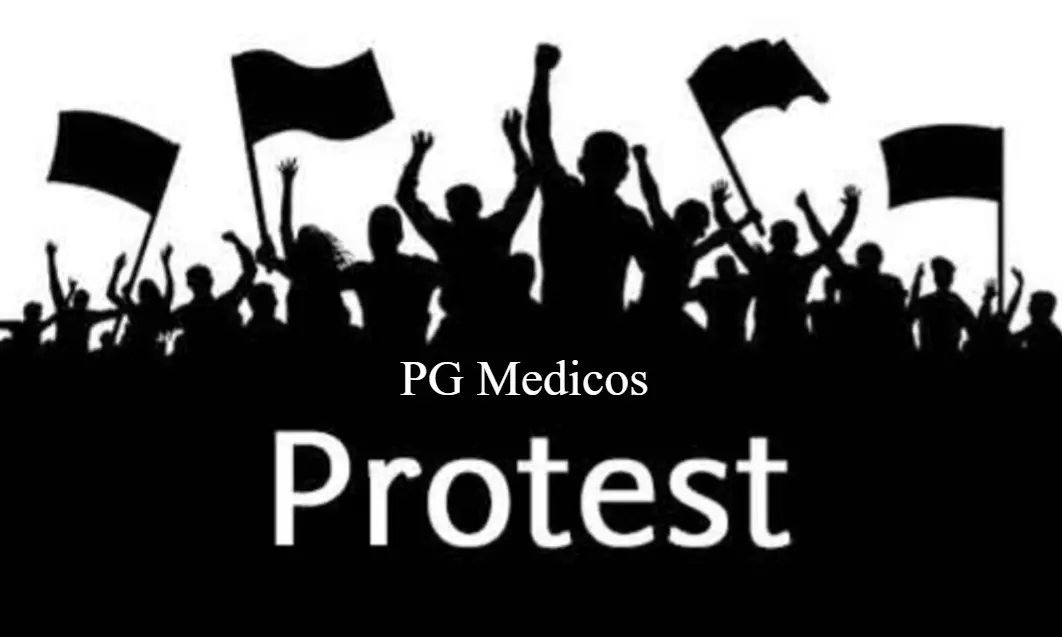 Coimbatore: After the house surgeons were relieved of the additional two months of compulsory residential internship, now the postgraduate medical students at Coimbatore Medical College and Hospital have staged a protest on Saturday demanding a reduction in workload.
Almost 60 PG medicos staged a demonstration and expressed their concern over the increase in workload after the relief of the house surgeons. The protesting medicos also demanded an increase in stipend and improvement in basic facilities.

As per a recent media report, the PG students have recently submitted a letter to Dean A. Nirmala and all the department heads of CMCH requesting them to make necessary arrangements to reduce their workload. The PG students stated that they are being deployed at COVID-19 duties and are forced to perform additional duties such as the administration of drugs to patients. Hence, the PG students requested the authorities to hire more staff to ensure a sufficient workforce.
Previously, Medical Dialogues reported that Tamil Nadu Medical Students' Association (TNMSA) had boycotted their work on March 31 protesting against the Health Department's decision of extending the Compulsory Rotatory Residential Internship (CRRI) by two months. Following the protest, DME, in its fresh order dated 31.03.2021, directed the deans of all government and self-financing medical colleges to give course completion certificates to house surgeons after their completion of 12 months training period. Thus, trainee doctors were relieved of their additional duties.

Under such circumstances, the PG medicos are facing extreme work pressure along with COVID duties. The protesting medicos stated that in the absence of the house surgeons, they are being burdened with more and more work.
According to The Hindu, the medicos also stated that the stipend which they are getting is not sufficient as compared to the work which they are being asked to perform. They alleged that their stipends have not been credited in the past 2 months. In the letter, they further mentioned that there is a lack of adequate isolation facilities for the PG doctors. In fact, the medicos also alleged that there is not adequate food for the doctors on the GMCH campus.

One of the PG medicos told
The Hindu
that almost 200 PG medicos currently serving at COVID facilities had to arrange food from outside which can increase the risk of infection from outside. "They are asking us to arrange the food ourselves, but our stipends have not been credited yet, We have now placed the request and we will wait till Monday. If no action is taken, we will continue our protest", the medico stated.
Commenting on the issues, the GMCH authorities confirmed that accommodation facilities will be arranged in the hospital premises within a few days but the rest of the demands had to be considered by the state government only.

Source : with inputs