TN: Doctor, relative arrested for alleged sexual assault attempt on former maid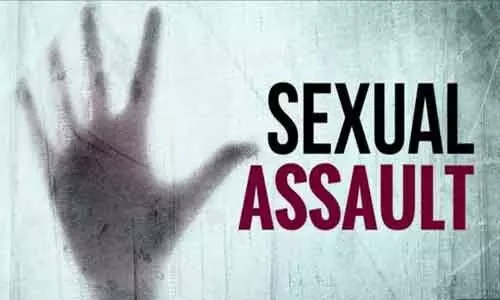 Chennai: A doctor attached to a city hospital, along with his relative was recently arrested for allegedly attempting to sexually assault their former maid when she visited their place to seek her pending salary.

The maid alleged that the 28-year-old doctor along with his relative tried to sexually assault her and when she threatened them stating that she would call the police, the medical practitioner along with the relative allegedly called the cops themselves and accused the woman of theft.

As per various media accounts, the doctor has been identified as a resident of CTO colony who is currently serving in the city hospital and his 34-year-old relative is an employee in a private bank.
The doctor and his relative called the police on Sunday evening and complained that they captured their former maid for stealing. They informed the police that they caught their former maid in action when she was trying to steal valuables from their house. The Tambaram police rushed to the spot and to their surprise, they found a 27-year-old woman in an injured state.

The woman received injuries on her face and hands. The police suspected that the woman might be attacked and hence all three were taken to the police station for questioning. During the questioning, the woman alleged that she went to visit the house of the doctor in order to secure her pending salary. She stated that when she visited, the doctor and his relative allegedly misbehaved with her and asked for sexual favors. However, she refused to comply with their demands and resisted their approaches after which the duo allegedly beat her up and tried to sexually assault her.
A police officer told
The New Indian Express
, "The woman joined as a maid at the doctor's house in October. However, since she did not like his behavior, stopped going to work after Deepavali, for which they withheld her salary. She kept asking the doctor for her salary over the phone". However, when her requests went to a deaf ear, she decided to visit their place on Saturday evening. But the duo misbehaved with her and reportedly beat her.
She further alleged that she suffered heavy injuries from the beating.
Times of India
reports that she threatened the duo that she will take legal actions against them but even before the woman could approach the police, the duo themselves called the police and accused her of stealing. The woman claimed that the duo tried to frame her with false allegations of stealing in order to hide their own misconduct. The duo has been booked by the police under Woman Harassment Act and a few other sections and remanded in judicial custody.
Source : with inputs