TN: Medicos return for offline classes after 4 months, 2 test COVID positive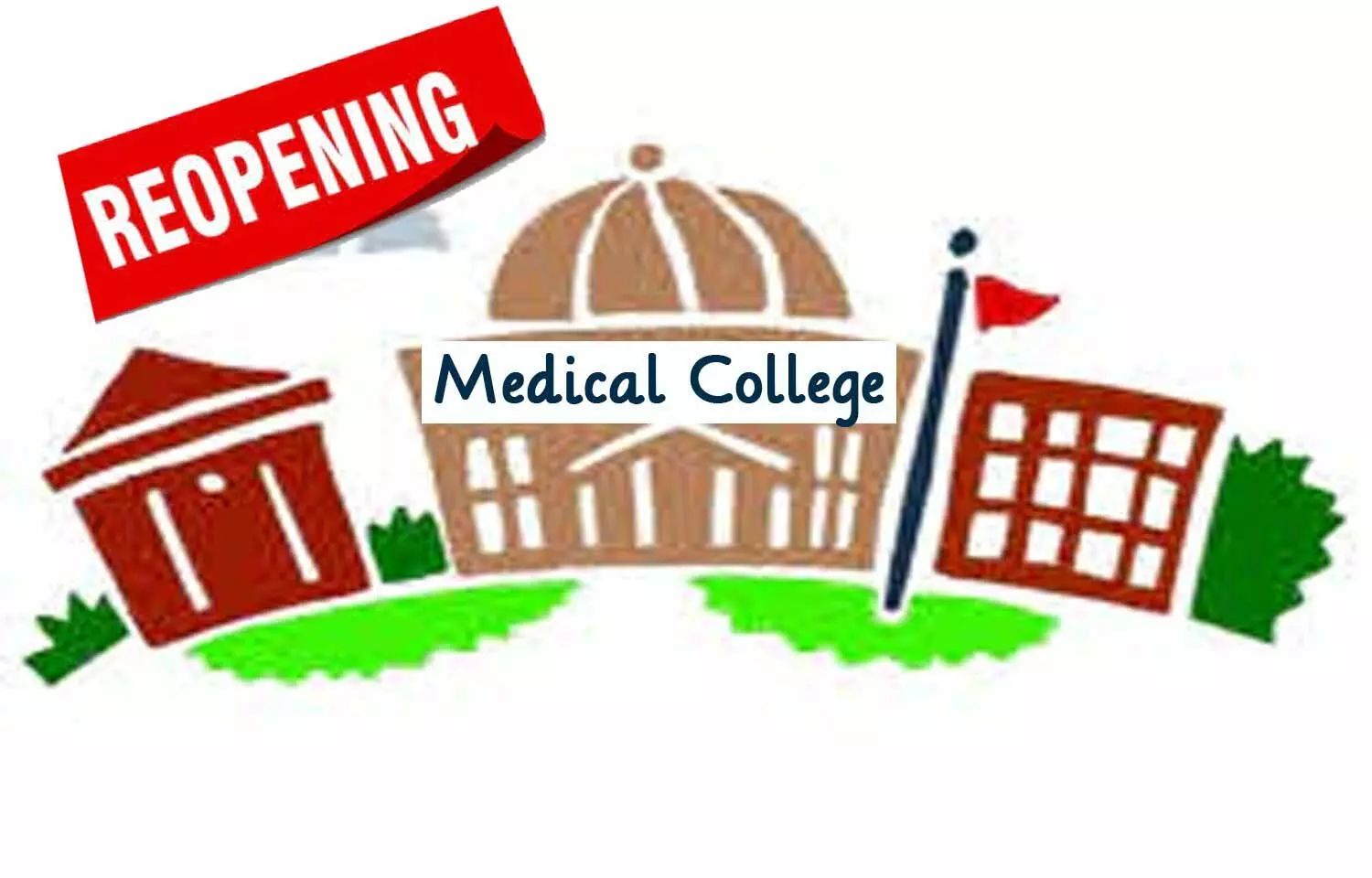 Chennai: The medical colleges across the Tamil Nadu reopening for offline classes on Monday after a gap of four months saw a positive response, however, 2 medicos of K. A. P. Viswanathan Government Medical College, Tiruchy tested positive for Covid-19 after undergoing mandatory RT-PCR tests to join offline classes.

The 2 girl students, one from the 2019 batch, and the other from 2020 batch tested positive following which one returned to her hometown with her family for treatment. It is said that RT-PCR tests were conducted for the students on Friday.
Another girl was admitted to Mahatma Gandhi Memorial Government Hospital (MGMGH). Students who came in contact with these two have been isolated. Meanwhile, RT-PCR tests for paramedical students were taken on Monday.
A. Arshiya Begum, Vice-Principal of the K. A. P. Viswanathan Government Medical College, Tiruchy clarified that out of the 600 students tested from all five batches, only two tested positive while the remaining have returned to classes. The students would undergo tests at regular intervals, she added. The students were asked to undergo the COVID-19 test regardless of whether they had received the vaccine or not.
The batches have been divided into groups to maintain physical distancing between medicos during practical and theory classes, Begum told
The Hindu,
adding that that for the students of 2016-2019 batches a refresher course would be conducted ahead of their examinations in September.
Meanwhile, 50 per cent of the total 300 MBBS students arrived at Coimbatore Medical College (CMC) on the first day. According to officials, all the students must be vaccinated and must produce the certificate and RT-PCR test report while coming to the college. The officials added that some of the students have gone to the hospital outpatient ward and submitted their samples there for the test and returned to the hostel
Further, the vice-principal of Madurai Medical College Dr V Dhanalakshmi also confirmed that the medical students of all the years pursuing undergraduate and postgraduate medical courses have rejoined their classes after nearly four months.
The New Indian Express
reports, the medical colleges followed the Standard Operating Procedures (SOPs) issued by the State government and split batches into groups so that a some can attend theory classes while the others can engage in clinical sessions thereby, ensuring physical distancing, Dhanalakshmi added.
In Chennai, students of the major medical colleges, including Stanley GH, Omandurar GH, Rajiv Gandhi Government General Hospital, and Kilpauk Medical College Hospital have reader the college campus for offline classes on Monday, reports the daily.
The students were welcomed by the Deans of their respective colleges. The protocols like wearing a mask and social distancing were duly maintained as the medicos were briefed about their courses during the inaugural event.
Source : with inputs