Hyderabad: Niloufer Hospital doctor assaulted by patient's kin over parking issue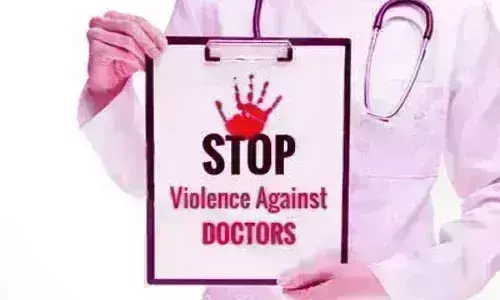 Hyderabad: Within a week of Telangana junior doctors boycotting work in protest against attack on a government doctor, yet another doctor attached to Hyderabad's Niloufer Hospital has been abused and assaulted by kin of a patient in the hospital's parking lot.

The doctor was allegedly manhandled and punched on the face resulting in bruises on his face and nose.

The doctor has been identified as a final year PG medico, who works with the Paediatric Department of the hospital. After the assault, the doctor approached the police and lodged a complaint against the accused.
The New Indian Express
reports that in the complaint filed with Nampally police station by the Hospital Superintendent, the complainant alleged that the accused, a patient's attendant had parked his car blocking the parking area exit. Hence, the doctor asked him to move. However, he refused to move his vehicle.
"The doctor was on his way out from the parking area after duty at 2 pm. The accused didn't give way for the passage of the car and blocked the exit. When the doctor honked at him, the accused started abusing the doctor," said the complaint.
The New Indian Express reports that irked by the honking, the accused advanced towards to the doctor's car, forcefully opened the door, and physically assaulted the doctor. He hit the doctor, punched him on the face, and even tore his shirt, the complaint mentioned. Meanwhile, another female attendee of the patient who was present there also verbally abused the doctor.
Last week, Medical Dialogues team had reported that a junior doctor was allegedly assaulted by a Covid-19 patient's attendants at Government Chest Hospital in Hyderabad. After the incident, over 100 doctors at the hospital had boycotted duties and staged a protest demanding the arrest of the accused. The doctors were seen carrying placards with messages like "Zero Tolerance against violence", "Save the Savior", written on them. This came after seven people, who were attendants of a patient admitted at the hospital, allegedly attacked the doctor leading to injuries on the face, chest, and stomach.
Source : with inputs